If you're looking for a nice weekend away from the busy capital of Bogotá, you should follow the Bogotanos and visit beautiful Villa de Leyva. This mountain village is located in the province of Boyacá (only a few hours away), at an altitude of 2100 meters. But what to do in Villa de Leyva Colombia? In this article I'm telling you more about Villa de Leyva, the perfect weekend destination, including the best things to do.
Villa de Leyva, Colombia
Villa de Leyva was founded in the 16th century by the Spaniards and became a popular spa and wellness destination for the elite. In 1954, the city was even declared a National Monument. You'll quickly fall in love with Villa de Leyva. Its cobblestone streets, white houses with terracotta tiles, balconies with flowers, idyllic courtyards, churches, squares and mountain views make it one of Colombia's prettiest destinations.
Small shops and restaurants make for a nice atmosphere. Although there are only 4000 residents in this town, it has become a popular weekend destination for Colombians, so expect a vibrant atmosphere on Saturdays and Sundays. If you're looking for a little more peace and quiet in a town that, I'd recommend paying this town a visit on a weekday.
What to do in Villa de Leyva in Colombia?
Walk around and enjoy the lovely atmosphere
The best thing to do in Villa de Leyva is to just walk around, soak in the atmosphere, take many pictures and drink teas and coffees with delicious cakes. The squares and streets are so picturesque, you'll find yourself wanting to walk around for hours and take pictures. Don't forget to take a couple of pictures at the end of your day, during the golden hour.
Plaza Mayor
Villa de Leyva is where you'll find the largest square in all of Latin America. The Plaza Mayor covers 14,200 square meters, including streets of 120 x 120 meters. On the Plaza Mayor there are a number of buildings worth paying a visit, such as the Iglesia Nuestra Senora de Rosario, the town hall and the former home of artist Luis Alberto Acuna Tapado.
Things to do in Villa de Leyva | Art
Meet Luis Alberto Acuna Tapado
Luis Alberto Acuña Tapado is a Colombian artists, known for his frescoes: indigenous art inspired by realism and the Renaissance. In Villa de Leyva you will find his former home. It has been turned into a small museum, where you can find his paintings and sculptures, as well as works from his private art collection. I find the courtyard garden particularly interesting. Here, you can find various sculptures, masks and murals, depicting the stories and myths related to the indigenous Muisca civilization.
Colombia has a lot of great artists, including painters and writers. I'm always curious and love to get inspired by art around the world. It's a great way to understand a country and its culture. In this article I'm listing some of the most remarkable and famous artists, coming from Colombia. And especially where you can find their work. Curious to get to know artists and modern art, coming from Central and South America? This is an extensive overview.
Things to do in Villa de Leyva? | History
Learn about Colombia's history
If you are interested in Colombian history, you should check out the birthplace of Ricaurte and Antonio Narino, two important and historical figures in Colombia. Ricaurte played an important role in the independence of Colombia and Antonio Narino was an important fighter for independence and human rights. You can visit their old houses, located at the Parque Ricaurte and Parque Antonio Narino. In both parks, you'll find many cute little benches to sit on and relax.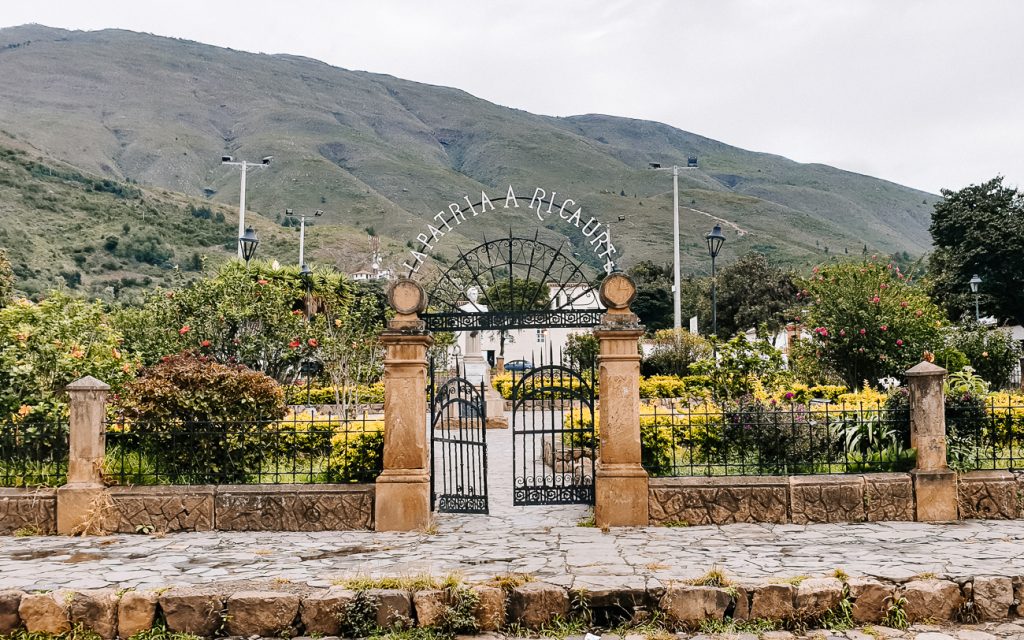 Museo del Carmen | Things to do in Villa de Leyva
Museo del Carmen, is an old Carmelite monastery which has been turned into a museum of religious art. If you're a fan of this type of art, you could check out the exhibition. Otherwise it's nice to just have a look at the monastery from the outside and beautiful garden.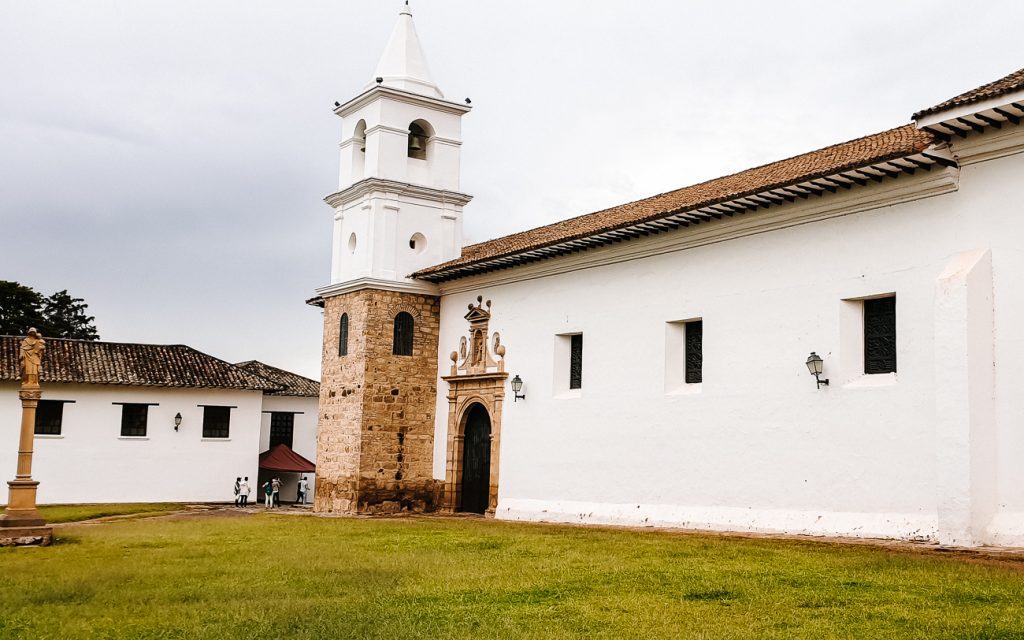 What to in in Villa de Leyva? | the surroundings
If you are staying a bit longer in Villa de Leyva, it is worthwhile to explore the area. The Parque Arqueologico de Monquira, the holy ground of Musica Indians, is a 10-minute drive away. This pre-Columbian culture studied astronomical objects here. The Spaniards called this El Infiernito, the small hell, because they thought it was a diabolical place. If you're interested in fossils of dinosaurs, you could visit the Museo El Fosil. Many fossils have been found in this area. It is said that the area would have been part of a large inland sea. On the way there, you will also find the posos azules. The pools are colored turquoise by the sulfur in the ground.
Intererested in reading more about Colombia? This is an article with the most beautiful places to visit in Colombia, including the best time to visit. Or check out the Colombia blog page with city guides and things to do in Bogotá, Medellín and Santa Marta. Tips for lovely towns such as Salento and Mompox. But also the Tatacoa desert and Valle de Cocora. Interested in archaeology? Read more about the mysterious San Agustín statues.
---