Are you interested in the world? Do you want to learn more about a country and its culture? Passport The World, is an online travel magazine by Deborah Durrfeld, focusing on scenic and cultural travel. You'll find tips and inspiration for exploring the world and its countries. Passport The World is guiding you along scenic and historical places, art, cities, viewpoints, markets, hiking trails and unique experiences. To help you get the maximum out of your travels or to just get to know a country and culture better!
I'm Deborah, nice to meet you!
I'm Deborah Durrfeld, a reporter, producer, tour guide, host and content creator. As a TV reporter and producer, I have been traveling around the world for the last 15 years, looking for the most scenic places and stories that are worth sharing. With Passport The World, I'm so excited to go beyond and inspire you to explore the world, its countries and beautiful culture.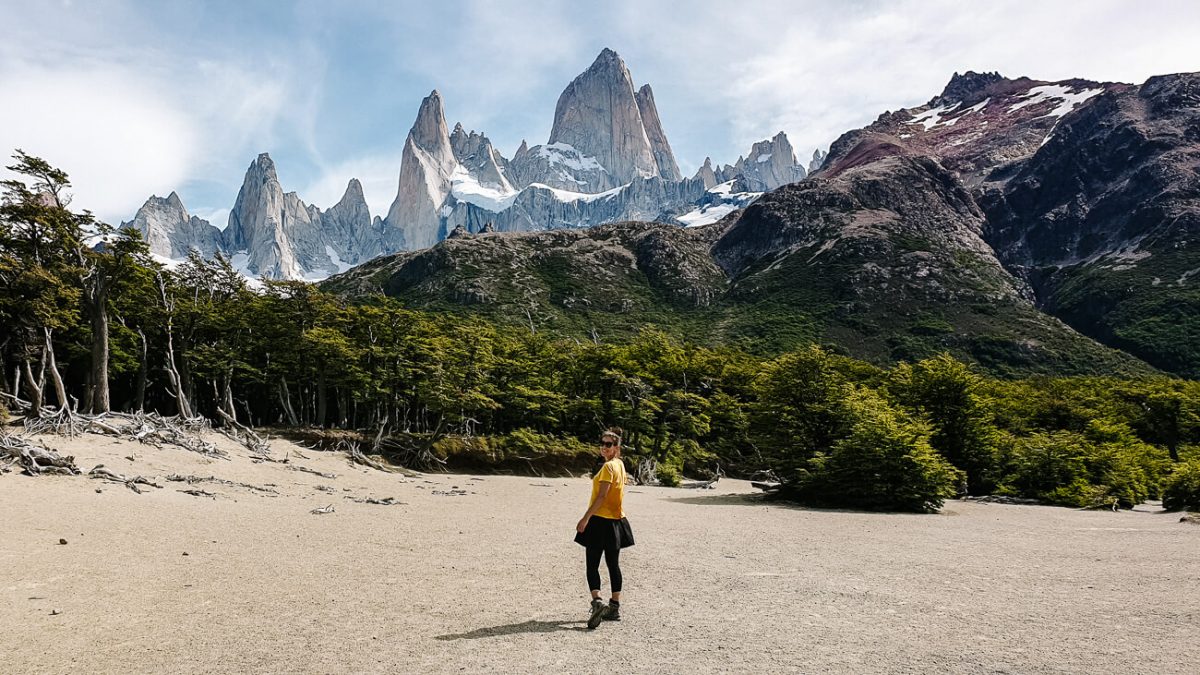 How did it all start?
As long as I remember, I have been fascinated by other countries and cultures. People traveling the world for an exotic holiday or work trip, were my biggest examples, when I was a teenager. At the age of 21, after working in several media and television jobs, I made the decision to quit my job and leave my life in Amsterdam, to go on a two-year-long world journey and work along the road. I lived in New York, Mexico and Argentina. I worked as a tour guide, host, producer, reporter, English conversation teacher and I volunteered and worked in hotels all over the world. All kind of jobs to maintain myself and be able to travel and explore!
Today
Now 15 years later, I found a way to make travel my full-time job, as a travel reporter, producer, blogger and tour guide. I visited most Central and South American countries dozens of times, being able to create a strong network in the media and traveling industry. And Asia followed…
I was able to contribute to many International documentaries and TV reports on history, markets, nature, art and culture, working for international broadcasters and premium brands such as BBC World, MTV, Travel Channel, ZDF, Absolut, Malibu, Nokia and Harman Kardon. Besides that I'm hosting travel seminars and I'm working as a tourguide, accompanying photographers and fellow travelers on their trips around the Latin American and Asian continent.
The world is a beautiful and exciting place! I met so many people from other countries and cultures and learned about their lives. Let me take you on a journey to discover the world and its countries. Not only by sharing my insider travel tips but also by presenting stories about its culture, art and history.
Travel History | Deborah Durrfeld
2021: Mexico, Guatemala, Iceland, Croatia, Estonia, Costa Rica
2020: Thailand, Argentina, Chile, Brazil, Mexico
2019: Mexico, Guatemala, Honduras, Colombia, Peru, Bolivia, India, Laos, Cambodia, Thailand
2018: Argentina (Patagonia), Chili (Patagonia), Brazil, Bolivia, Chile + Easter Island, Jordan, El Salvador, Buenos Aires, South Korea, Canada, Vietnam
2017: Colombia, Cuba, Bolivia, Chile + Easter Island, Dominican Republic, Guatemala, El Salvador, Honduras, Nicaragua, Bali
2016: Costa Rica , Nicaragua, Peru (May) – Bolivia, New Orleans, Peru (July), Ecuador, Peru Incatrail (October)
2015: Bolivia – (May), Chile + Easter Island, Peru, Bolivia – (July/August)
2014: Bolivia, Chile, Easter Island, Cuba, Tanzania
2013: Ecuador, Thailand (northern part), Morocco
2012: Bolivia, Chile, Sri Lanka
2011: Thailand, Cambodia, Buenos Aires
2010: Curacao, Ecuador
2009: Mexico, Guatemala, Cuba, Guatemala, Caribbean Islands (Martinique, Guadeloupe, Dominica, Barbados, Antigua, Grenada, Santa Lucia) Northern Argentina, Chile, Paraguay, Brazil
2007:/2008: Argentina, Chile, Uruguay, Peru, Bolivia, Mexico, Guatemala, Colombia, Brazil, Costa Rica, Panama
2005/2006: Mexico, Guatemala, Honduras, Costa Rica, Panama, Nicaragua, Ecuador, Colombia, Peru, Bolivia, Argentina, Paraguay, Uruguay, Brazil, Chile