Cusco used to be the capital of the empire of the Incas. Nowadays it is one of the most visited cities in Peru. Cusco is the starting point to Machu Picchu, the sacred valley of the Incas and the beautiful Cusco surroundings. The city has many sights and you can walk around and wonder about the fascinating Inca Empire for days. Cusco offers the nicest and most delicious restaurants for lunch, breakfast, coffee and dinner. The city continues to develop and new places open every year. This is a list with the best restaurants and cafes in Cusco, Peru, you want to visit.
19 x the best and most lovely restaurants and cafes in Cusco Peru
Chicha | top restaurants in Cusco Peru
This is one of the best restaurants in Cusco, Peru without a doubt. Chicha was founded and created by the famous Peruvian star chef Gastón Acurio. Where a reservation for star restaurant Astrid & Gastón in Lima is necessary months in advance and expensive, Chicha is an easier and more economic option. Chicha offers a top culinary journey through the different regions of Peru, the coast, the mountains and the jungle. It is an ideal opportunity to experience the cuisine of a star chef. If you are in for a culinary adventure, try the guinea pig. You can try a salad with slices of guinea pig or order an entire one in advance. As this place belongs to one of the top restaurants in Cusco, it is recommended to also make a reservation in advance.
Fallen Angel | best restaurants in Cusco Peru
Without a doubt the most special restaurant in Cuzco and also super tasty! Fallen Angel includes an exhibition space. You will find cool art and decorations on the wall, inspired by angels. In some spaces, you don't sit at a table but eat from a bath, filled with water and fishes swimming around. The menu is very diverse, from tasty pasta to guinea pig and lama steak.
La Valeriana | best cafes in Cusco
This is your place for the most delicious cakes. There are two Valerianas: one branch is located on the Avenida del Sol and the other one opposite the Iglesia de la Merced. Unfortunately, the terrace is always in the shade so put on something warm, if you plan to sit outside or grab one of the blankets.
El Café de Mama Oli | best cafes in Cusco
The location of this place in particular is great! El Cafè de Mamá Oli is located at the corner of one of the most adorable squares in Cusco, Plaza Nazarenas, which also houses the Museum of pre-Columbian art (an absolute must!). You will find a simple but healthy meal such as a salad, sandwich or quiche.
Papacho's | The best place for a burger in style
Papacho's is a great burger place, founded and created by once again star chef Gastón Acurio. The burgers are delicious. They come in all shapes and sizes. And the vegetarian dishes are really delicious.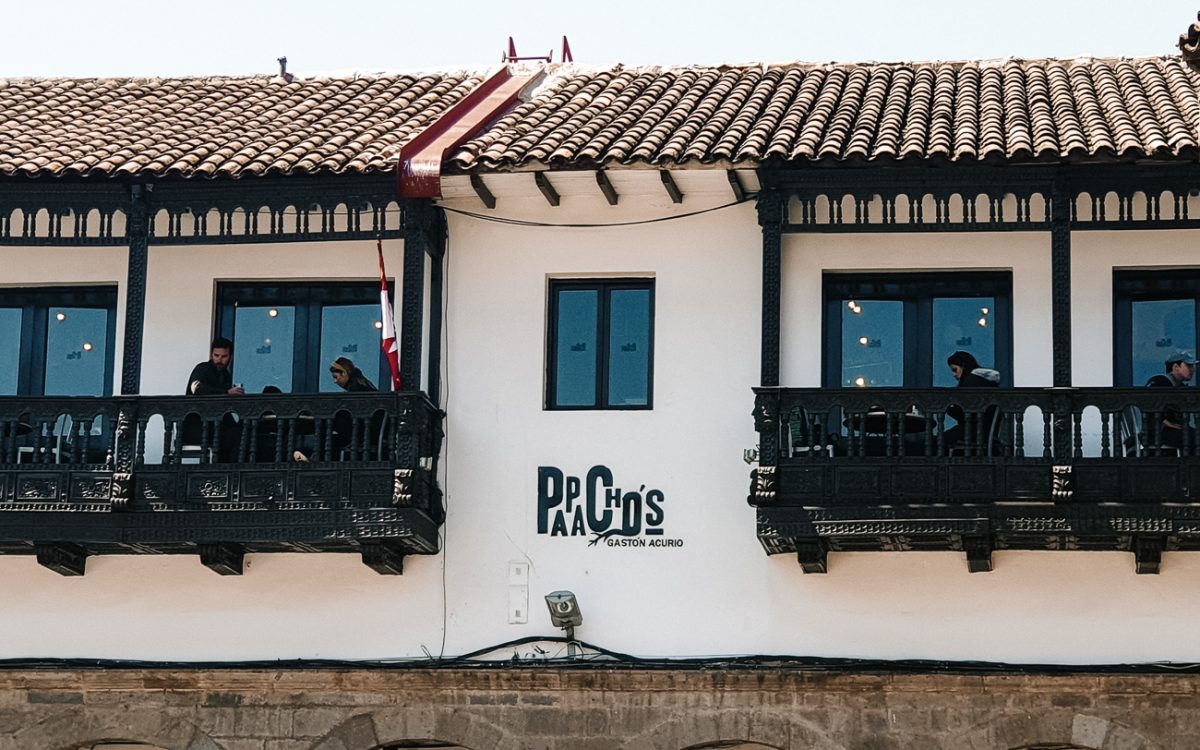 Ucho | Best restaurants in Cusco
If you like meat, Ucho's is going to be your place. You will find the best steaks at this restaurant! Almost at an Argentinian level!
Greens | Vegetarian restaurant in Cusco
For the most delicious vegetarian dishes, head to Greens, one of the best vegetarian restaurants in Cusco. This place is located in a side street of the Plaza. You can sit inside or try to get a place at the lovely balcony.
Limo | top restaurants in Cusco
This is another top restaurant in Cusco and probably my favorite. At Limo, you will become acquainted with the Nikkei cuisine, a fusion of Japanese and Peruvian. The kitchen offers different types of sushi and ceviches. It is slightly more expensive but it is really worth it. Everything is just delicious!
Jack's Cafe Cusco | cafes in Cusco
Jack's Cafe Cusco, owned by an Australian, is a good choice for breakfast, lunch and dinner! It has a big backpacker vibe but sometimes this can be nice as well. There is no wifi, something that benefits the cozy atmosphere! Jack's Cafe is located on the corner of Choquechaca and Cuesta del San Blas.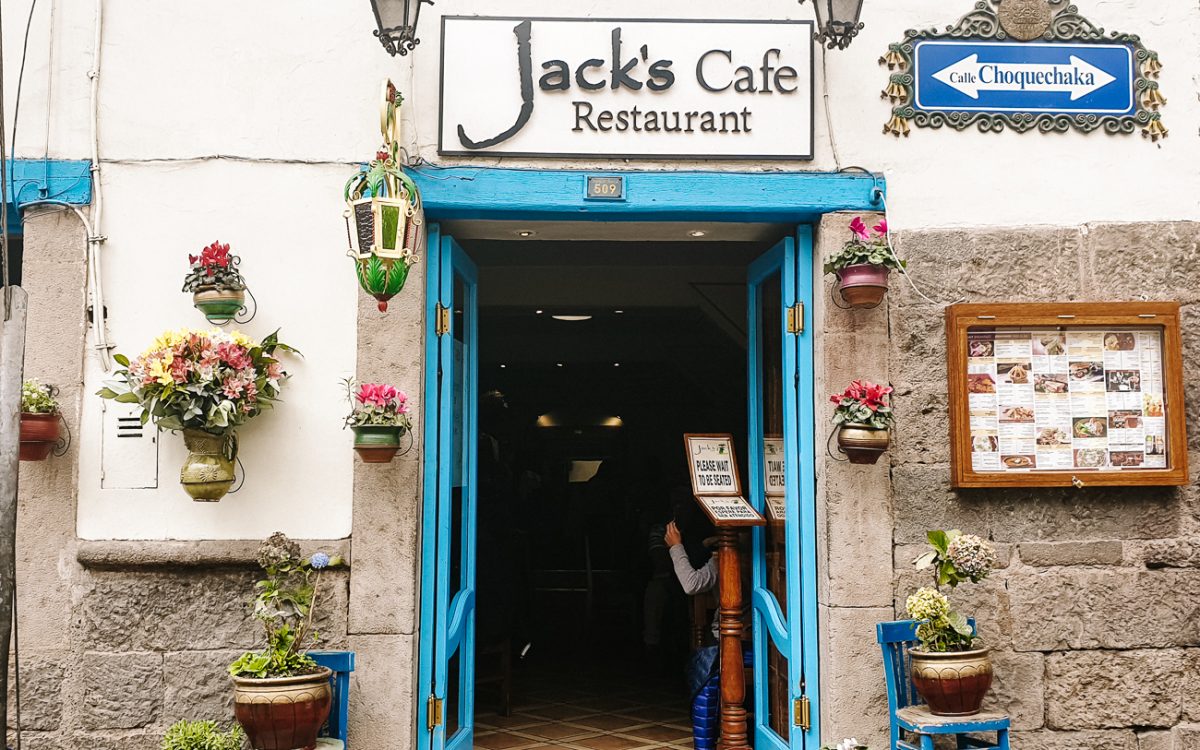 Incanto | Best restaurants in Cusco
This is popular place for a reason. The food at Incanto is really good. The kitchen is described as Italo Peruan, a mix of Italian and Peruvian dishes. Think of different types of fresh pasta and risotto, alpaca meat, lots of quinoa and trucha (trout) dishes (including a tartar of trout!). You can also drink typical Peruvian cocktails such as the Pisco sour and Chilcano Incanto.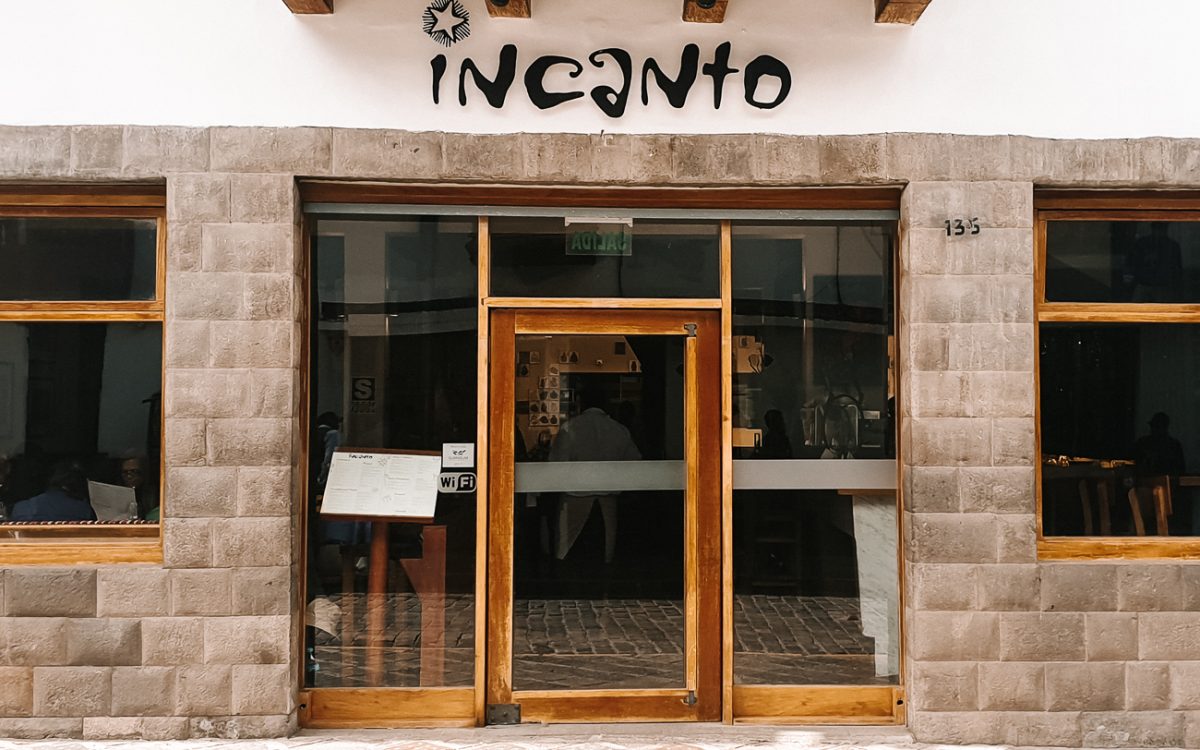 Ceviche seafood kitchen | Best restaurants in Cusco
Ceviche located on the plaza actually, needs no explanation. Even though Cuzco is not located at the coast, it is still worth going here for a typical Peruvian Ceviche dish, along with a Pisco sour.
DeliMonasterio | Best restaurants in Cusco
At Delimonasterio you are at the right place for coffee, tea and tasty cakes. Simple dishes are also served. It is a nice place to settle down and open your computer, if you have some work to do.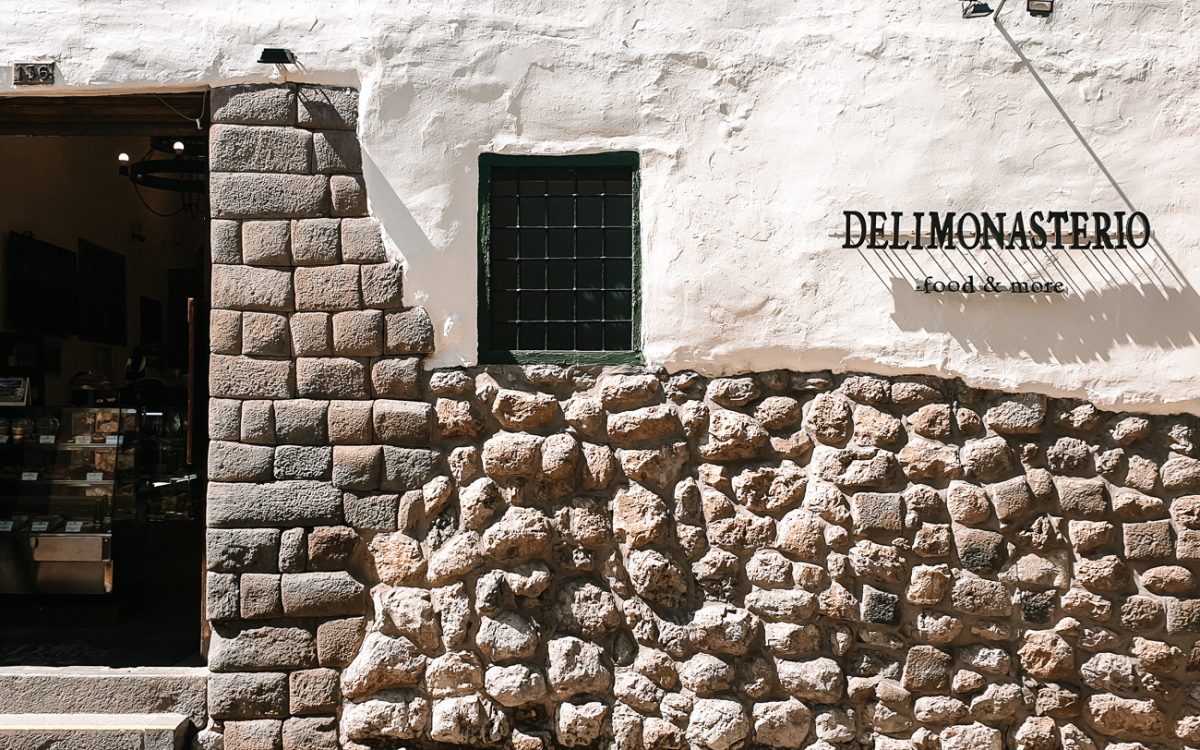 Kion | Restaurant Cusco
A fusion kitchen between Peruvian and Chinese? This is also something very common in Peru, called chaufa. At Kion you will be dining in style.
Choco museum | cafes in Cusco
Already during the Inca empire, chocolate played an important role in society. This chocolate museum and shop serves the purest cup of hot chocolate. There are different branches in the center and you can find all type of chocolate.
Justina
I don't often tip a pizza restaurant but for Justina I need to make an exception. The pizzas are really tasty and sometimes you can be just in the mood for it. When the weather is nice, you can sit outside in the garden. In the evening, when Cusco cools down, you can sit comfortably inside. Justina is located on a nice little square in Calle Palacio.
Marcelo Batata, A mi manera, Cicciolina & Baco
These restaurants are all located in the same block around Calle Palacio and Calle Triunfo. Even though these are crowded places, visited by many tourists, you actually always eat well. Baco is a wine & food bar, where you can drink the best wines from South America. Ciocciolina is a tapas bar with good Peruvian cocktails. A Mi Manera serves delicious Peruvian cuisine. And at Marcelo Batata you'll find Peruvian meals at a high level. The specialty is alpaca from the grill with a sauce of your choice, stuffed potato and different types of quinua dishes. Are you ready to try it?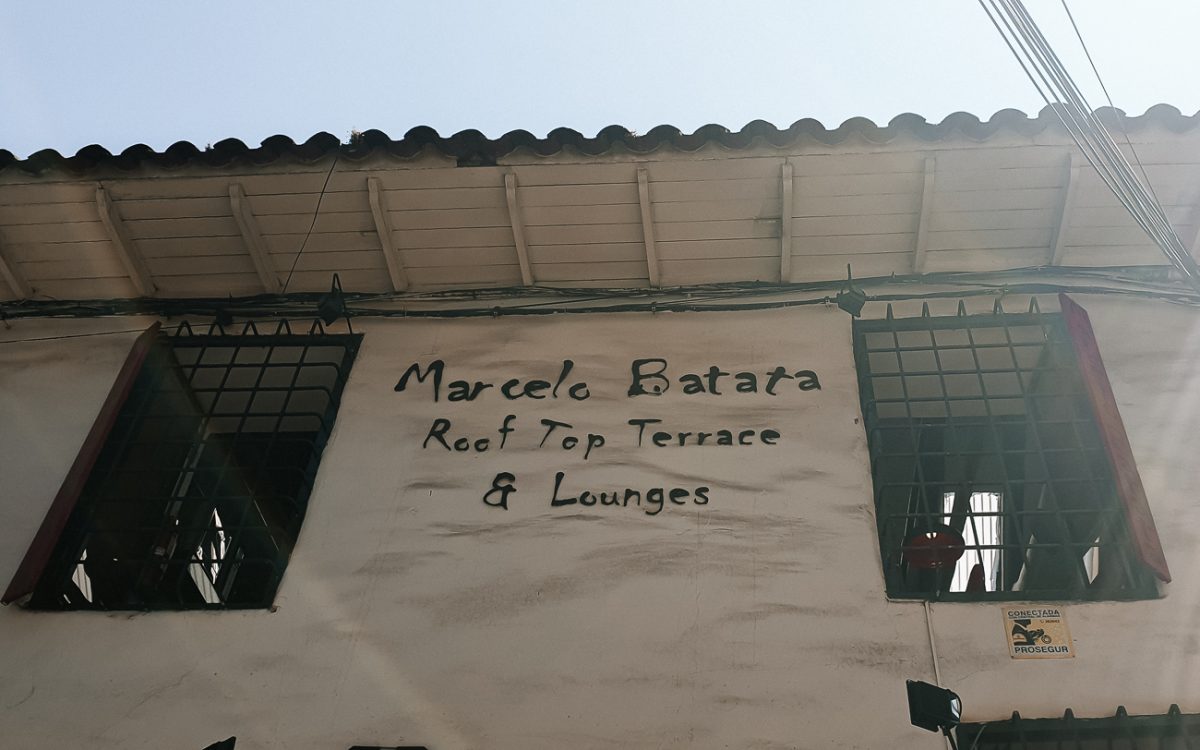 More about Peru
Liked this list with restaurants in Cusco, Peru? Don't forget to check out my favorite conceptstore in Cusco Peru. Do you want to explore Lima? Read more in 10 things to do in Lima and the best museums to visit in Lima and experience the city the best way!