Lima is a city that isn't very appealing and attractive to many travelers. Many people use the city as a place to start or end their journey through Peru. I think this is a pity because it's really worth to explore this mega-city a bit more. Especially when it comes to art and culture. From beautiful Pre-Columbian art to exhibitions by modern artists and photographers: Lima has a large number of interesting museums. And art is a nice way to understand more about a country and culture. Discover my favorite art places and the best museums in Lima Peru in this article.
The best museums in Lima Peru!
Art by fashion photographer Mario Testino | Top museums Lima Peru
If you are interested in fashion and photography, one of the best museums to visit in Lima is the MATE. This museum is exhibiting the works of famous fashion photographer Mario Testino. Mario Testino, is contrary to what many people think of Peruvian descent. Of course you can find photographs of Naomi Campell, Kate Moss, Demi More and Angelina Jolie in the museum. But the most impressing ones are the fashion photographs of traditional Peruvian outfits and costumes. The MATE is located in a beautiful mansion, in the Barranco district. Recommended!
Pre-Columbian art in Museo Larco | Top museums Lima Peru
My favorite and one of the top museums in Lima about Pre-Columbian cultures and 3000 years of history in Peru is the Rafael Larco Herrera Museum. Everyone knows the Incas, because a lot has been written and told about this civilization. They were the ones, being confronted with the Spaniards and were the last Pre-Columbian culture, before the country became part of the Spanish Kingdom. But there were many other civilizations in Peru (and Latin America) before the Incas. Such as the Mochica, Chimú, Moche, Nazca, Chavin, Huari, Paracas and Lambayeque. They lived in different parts of the country, build beautiful cities and created wonderful objects.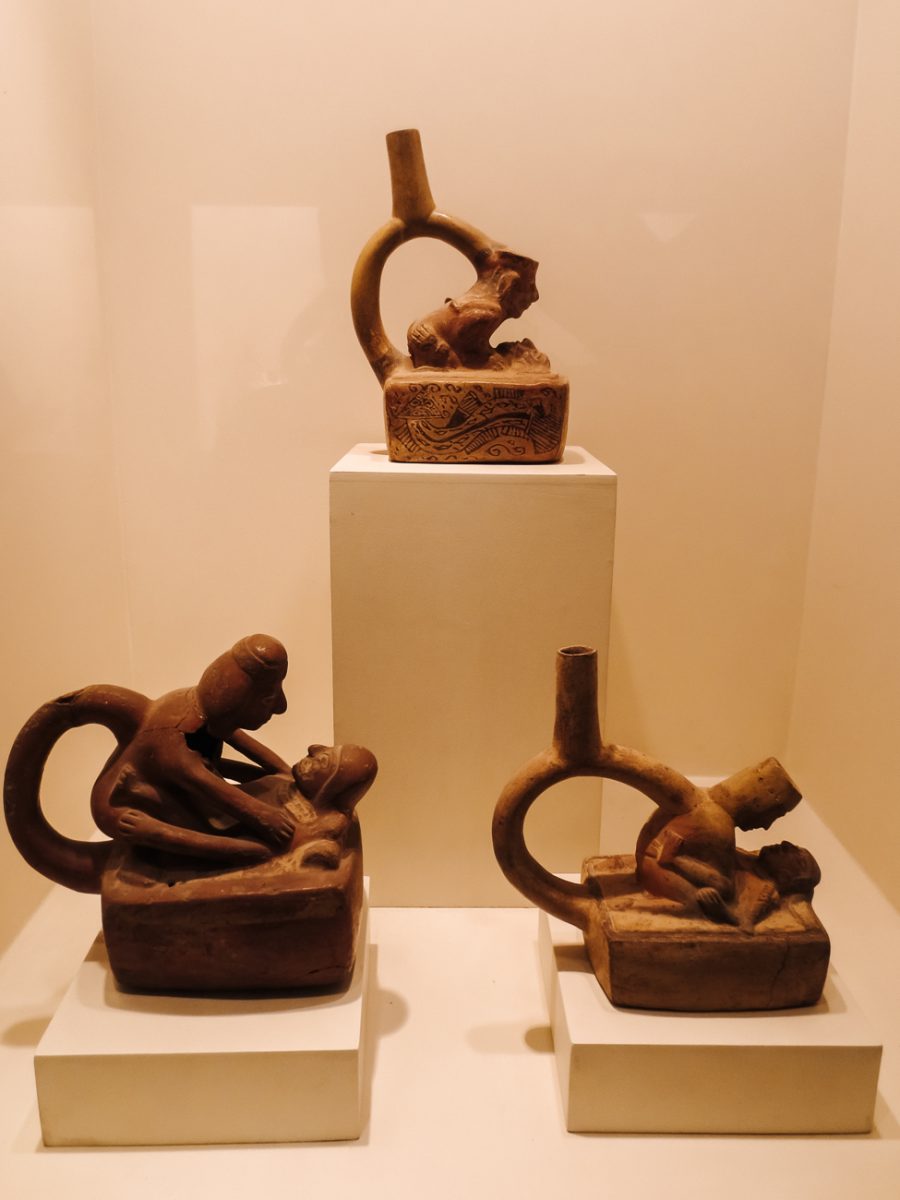 Archaeological remains of Huaca Pucllana | Best museums in Lima Peru
In the middle of the city, in the Miraflores district, between houses and offices, you will find the archaeological remains of Huaca Pucllana. Huaca Pucllana is an ancient ceremonial center, built by the Lima civilization, around 500 AD. The Lima, were a Pre-Incan civilization, that ruled from 100 to 650 AD. The main pyramid, including the other buildings are made of adobe and clay. Huaca means "holy place" in Quechua (language of the Incas). In 2010, several mummies were found here. The Wari civilization, ruling several years later, used the place to bury their most important people. Archaeologists still find objects on a regular base. Huaca Pucllana is not the most beautiful archaeological site but an interesting first introduction to Peruvian history.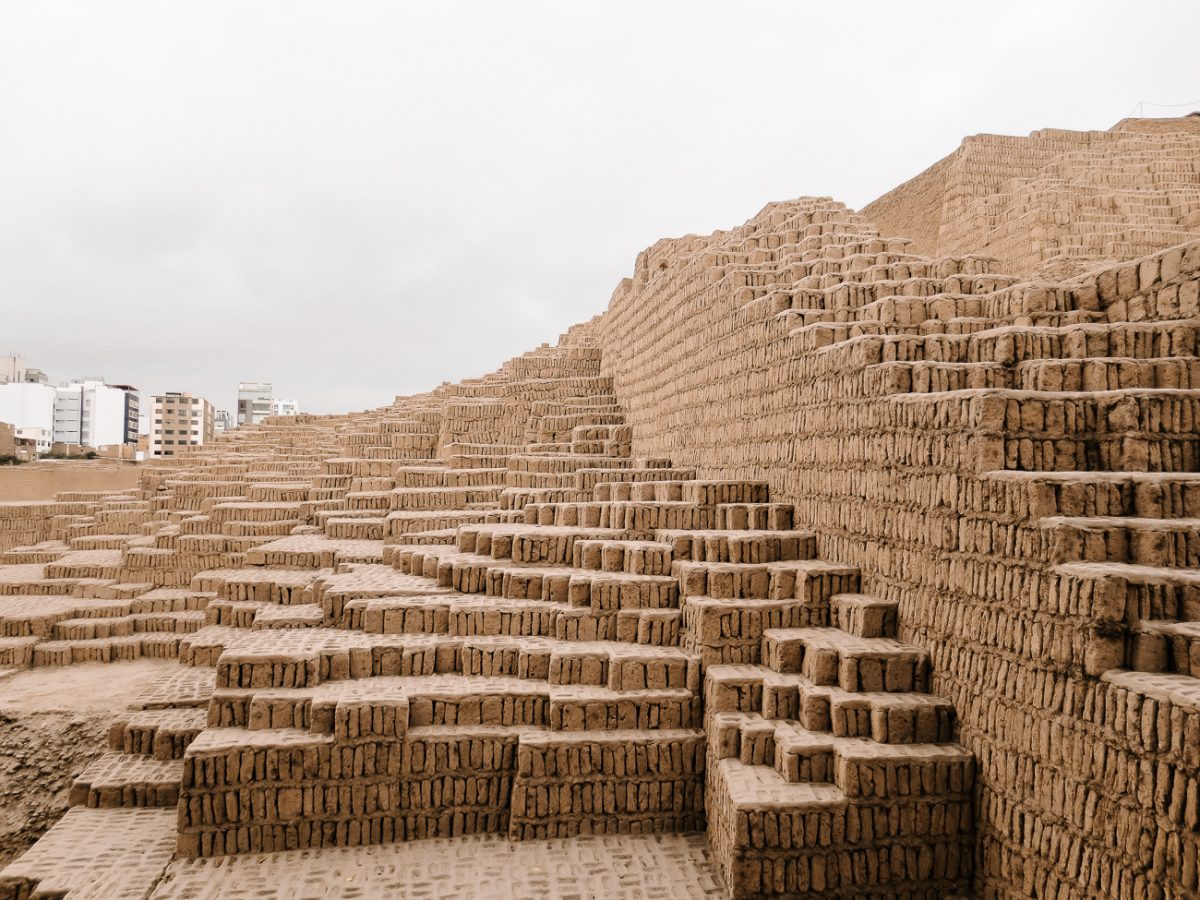 Modern art in MAC & Mali | Top museums Lima Peru
If you like (modern) art, you should definitely not skip these museums. The MAC, in the Barranco district, is all about modern art and has often interesting exhibitions. Exhibitions change regularly so it's good to keep an eye on the website. The Mali also known as the Lima Art Museum, is located in the Palacio de la Exposición. This is a somewhat more general art museum with Pre-Columbian artefacts, colonial art and changing exhibitions by Peruvian and other Latin American artists. Also worth keeping an eye on the exhibitions!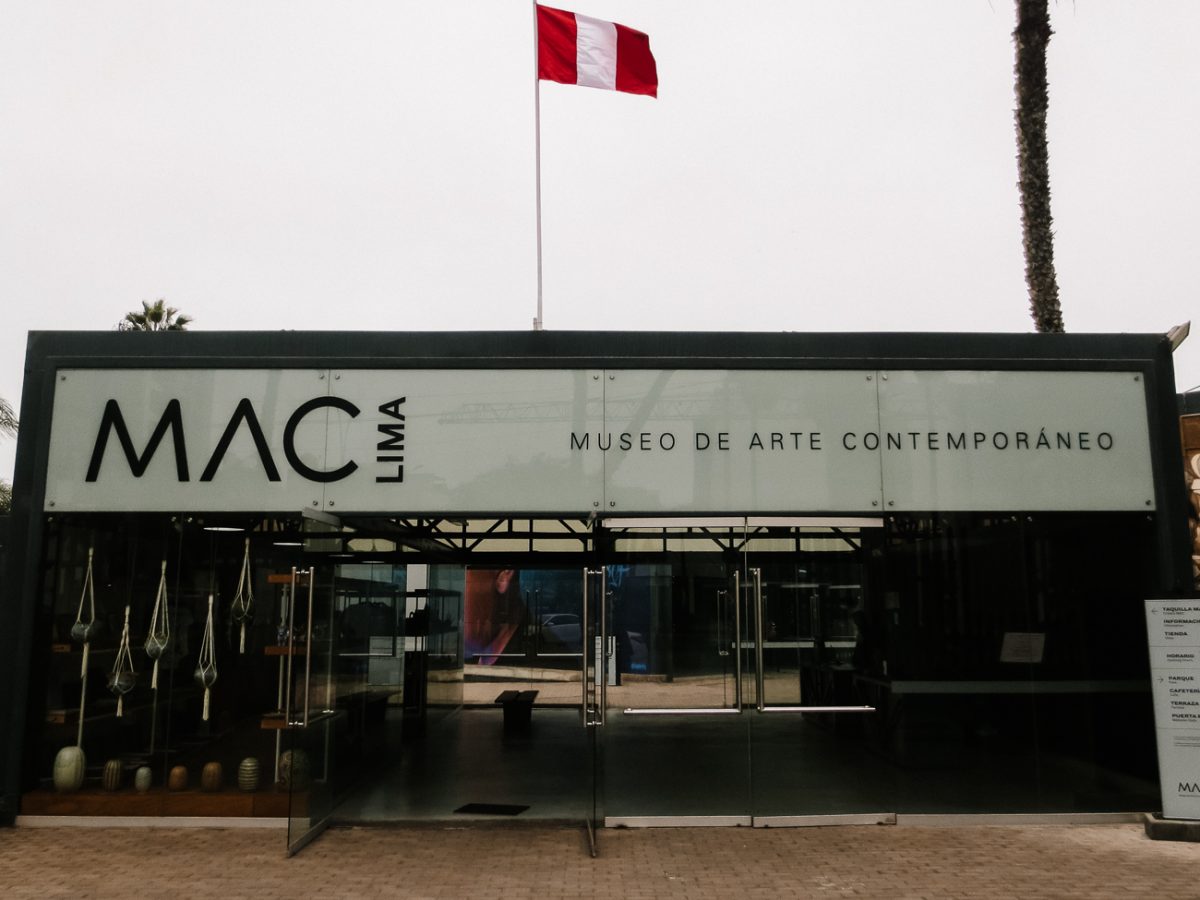 Museo Nacional | Museums Lima Peru
This museum is highly recommended for a general introduction to Pre-Columbian Peru and how it relates to the world's history. The rooms are divided in different Pre-Columbian cultures with an explanation of their region, the structure and size of their empire, daily life, the buildings they left behind, their art, knowledge and weaving techniques. Of course there's a lot of information about the Incas and world wonder Machu Picchu as well. It's a very interesting place for going on a journey through the history of this beautiful country. Especially if it's your first time in Peru! Take a private guide so you can ask all the questions you might have.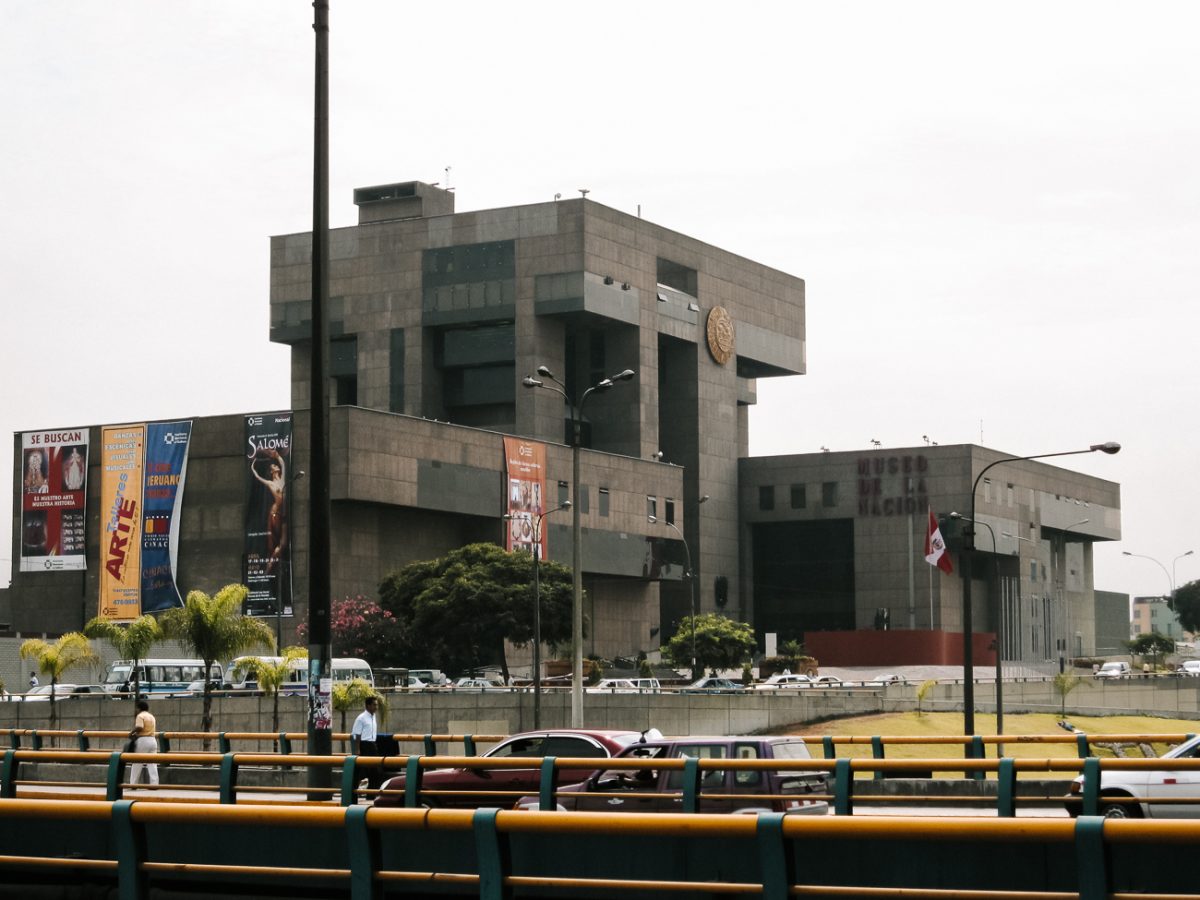 Casa de Aliaga
Casa de Aliaga is a 480 year old mansion, the oldest in Lima. Here you can get a glimpse of the life of the former colonial elite. It was founded by the Spanish conqueror Francisco Pizarro, as a favour for General Jerónimo de Aliaga y Ramírez, in the mid-16th century. For five centuries this house was inhabited by 17 generations of the Aliaga family. It's only possible to enter by guide. Which is actually not bad at all. It is a short tour, where you learn and understand more about the history of the city.Museo de Oro | Best Museums in Lima
This museum has the largest and most beautiful gold collection. There are countless golden objects in the shape of a god, animal, bird and face from different centuries of Peruvian history. The Museo de Oro also has an old weapon collection, but the gold collection in particular is worth a visit!
More about Peru
Do you want to explore Lima? Read more in 10 things to do in Lima and experience the city the best way! Are you planning to visit Cusco? Don't forget to check out the best restaurants & cafes in Cusco and Cusco's coolest places to shop. For all articles about Peru, check out the Peru archive.
This article may contain affiliate links. If you purchase something using one of our links, we may receive a commission at no extra cost to you, which helps us keep this blog alive. Thank you for your support! Please see our disclosures for more information.
Pin for later