Santa Marta is located on the Caribbean Sea, at the Sierra Nevada de Santa Marta. It is the capital of the Magdalena department and one of the oldest cities in Colombia. You can spend a nice day in the city, but you mainly use the city as a base for a trip to the Tayrona National Park, the mountain village of Minca or the trek to the lost city "La Ciudad Perdida". And there is nothing that makes you feel happier than a wonderful restaurant, with a good glass of wine, after a long or multi-day trip. This is a list with the best restaurants and hotspots for Santa Marta, Colombia.
The best restaurants in Santa Marta, Colombia
1. Bistro Veg, by Ouzo
BistroVeg one of the best vegetarian restaurants in Santa Marta. The place belongs to the same owners as the well known Ouzo and offers the most delicious vegetarian dishes.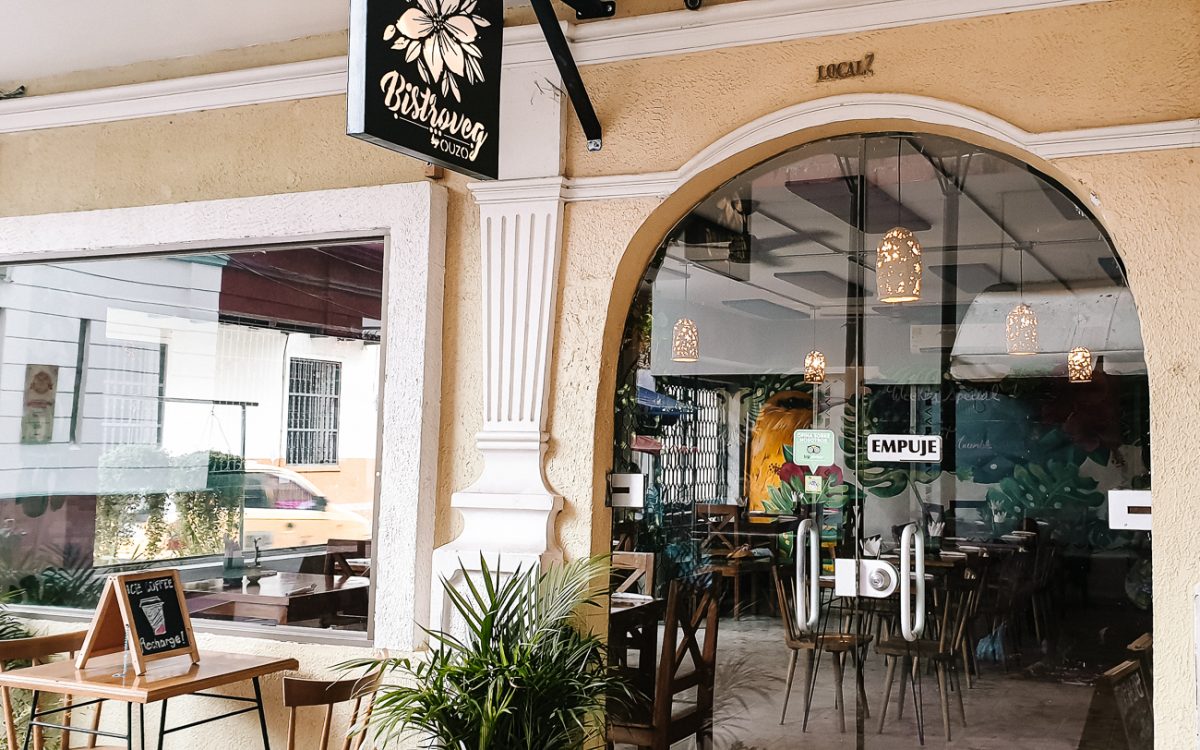 2. Ikaro Cafe
Ikaro Cafe is my all-time favorite lunch, hang-out and working spot. The menu offers vegetarian and vegan options and huge fresh fruit juices. All ingredients are locally produced and therefore super healthy and fresh. You can sit at the tables inside or outside or find one of the inside beds, where you can sit, eat, hang and relax.
3. Juan Valdez Cafe
If you are looking for a literally "cool" spot during the day, there is no better place than this Colombian coffee chain. On a lovely outdoor terrace, next to the plaza, completely shaded by the large trees, you can enjoy a cup of Colombian coffee or in my case a cup of tea.
4. Ouzo
You will find many different restaurants and terraces on the Parque de los Novios in Santa Marta, including the well-known Ouzo, offering delicious Mediterranean dishes. But the location on the plaza is the best! Especially in the evening, it's "the place to be".
Do you want to read more about Santa Marta? In the next article I'm sharing my personal tips for the best things to do in Santa Marta and surroundings, including Tayrona National Park, the mountain village of Minca, the surrounding beaches and La Ciudad Perdida trekking.
5. Soul Food | Restaurants in Santa Marta, Colombia
It's a simple setting but Soul Food is without a doubt one of the best restaurants in Santa Marta, because of its delicious "fusion" dishes. The use of different herbs and spices make the dishes even more special. Fish (shrimp, and lobster) chicken, meat and surf & turf dishes are on the menu, with ingredients such as teriyaki, coconut milk, curry, chipotle, garlic, chimichurri, wine, maracuya, ginger, red fruit, camille and cheese. And it's all delicious.
6. Calle 3
Many restaurants and bars in Santa Marta, can be found, in calle 3, connecting Parque de los Novios with the Central Plaza. Most places in this street don't have outstanding food but it's the colors and atmosphere making you want to visit. Among others, you will find a delicious Italian ice cream shop and many creative coffee shops and bars, including cool street-art.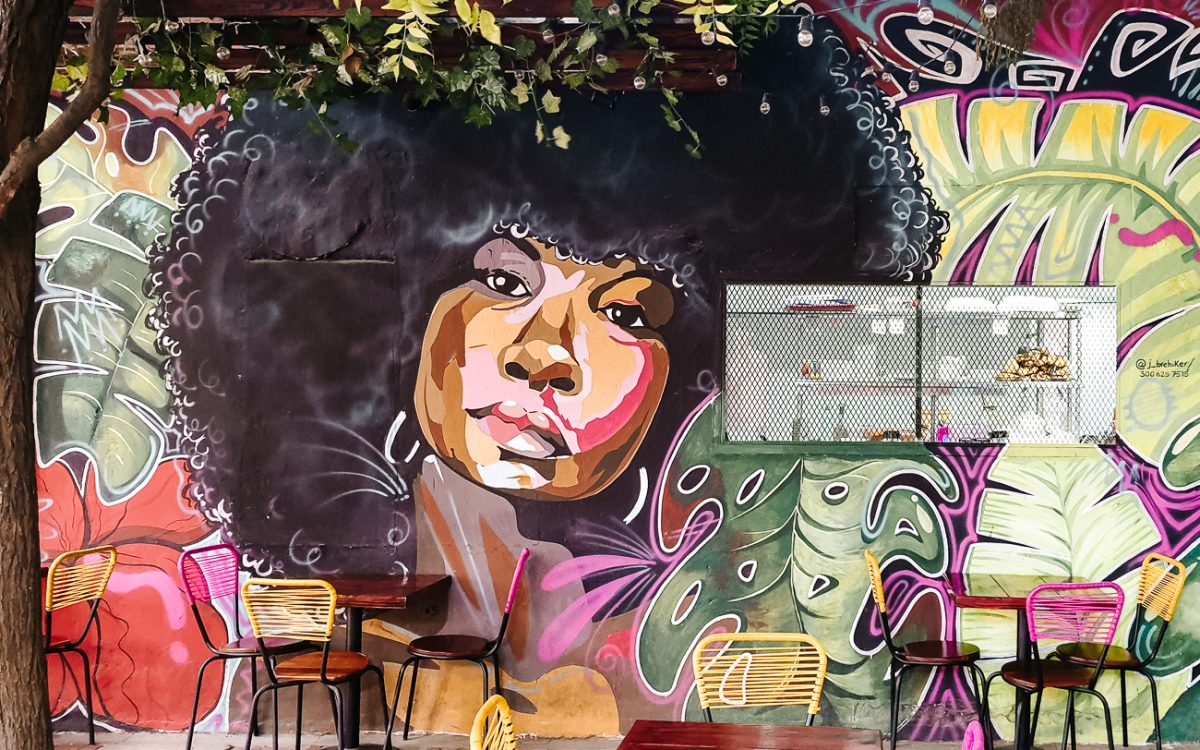 7. Carmesi | Restaurants Santa Marta Colombia
Carmesi, is located in a street next to the Calle 3. And this is a place you really want to go for dinner. Inside there's a garden with a lot of cool wall paintings and greenery. The kitchen is "fusion" and each of the dishes look beautiful. Have a great meal with a good glass of wine or cocktail.
More about Colombia
Intererested in reading more about Colombia? This is an article with the most beautiful places to visit in Colombia, including the best time to visit. Or check out the Colombia blog page with city guides and things to do in Bogotá, Medellín and Santa Marta. Tips for lovely towns such as Salento, Mompox and Villa de Leyva and Valle de Cocora, where you'll find the highest palms in the world. Interested in archaeology? Read more about the mysterious San Agustín statues.
This article may contain affiliate links. If you purchase something using one of our links, we may receive a commission at no extra cost to you, which helps us keep this blog alive. Thank you for your support! Please see our disclosures for more information.