Looking for the best and nicest restaurants in Istanbul? Istanbul has some amazing restaurants. This is a list with my favorite places and restaurants in Istanbul. Places where you can eat, drink and enjoy the view of the city.
Best restaurants of Istanbul
Seven Hills Restaurant
I did some some serious research to end up at this place. I was looking for good food and a beautiful view, two criteria for a special afternoon. And this place definitely meets both. You first choose your own fresh fish. Afterwards it is served on a large scale with vegetables and other bites. Delicious! And the even better part is the beautiful 360-degree view from the open-air terrace. On one side you can enjoy the view on the Blue Mosque and Hagia Sophia and at the other side you'll look over the Bosphorus and the Asian part of Istanbul. Seven Hills restaurant is a must-go for beautiful pictures!
Looking for the best things to do in Istanbul? Check out the next article with all the tips for a first time visit.
Aheste Pera
Aheste Pera was my first introduction to the world of restaurants in Istanbul, as I spend my first evening here. What a nice place! It looks like a French brasserie, a Spanish tapas bar and a chic trattoria at the same time, but still very different. You can choose from numerous mezze's from Turkey and the Middle East, with matching wines. The staff is extremely friendly and the guests are a nice mix of hip locals and other guests.
Köşebaşı Restaurant
If you want to go for some typical Turkish food in a stylish setting, you've come to the right place at Köşebaşı. We received this tip from a culinary connoisseur and international restaurant visitor so had to try it. You pick your mezze's from a big plate, served at the table. The meat is prepared on a large bbq. But there are also plenty of vegetarian options. Köşebaşı has been listed as one of the world's 50 best restaurants by various books, magazines and organizations, and several major stars have found their way to this chain. Yet it has not lost its quality and atmosphere. Köşebaşı has several branches in Istanbul. You can find the different locations on the website.
Alancha
For a culinary experience you have to go to Alancha in the Besiktas district. The cuisine of Alancha is inspired by dishes and flavors from seven Turkish regions and various Turkish chefs. Including Noma alumni, have left their mark on the menu. In particular, the tasting menu, including 7 courses, is an absolute must. The flavors are delicious and the dishes are beautifully presented.
Galata kitchen
Galata kitchen is small caterer with a few tables, located in a quiet street in the Galata neighborhood. You first choose the size of your plate and then you fill you plate with different dishes of starters and main courses. Galata Kitchen is the perfect place for a healthy lunch.
Baklava
Baklava and Turkish tea, you can't make me happier, especially after a day of exploring the city. The best baklava seems to be served at Karaköy Güllüoaglu. However, I found it so crowded that I moved on. Fortunately no lack of this sweet glory in Istanbul. So I ate my best baklava at OsmanliZadeler in the Sultanameht district. But I seriously could try a new place every day. Enjoy these hotspots in Istanbul!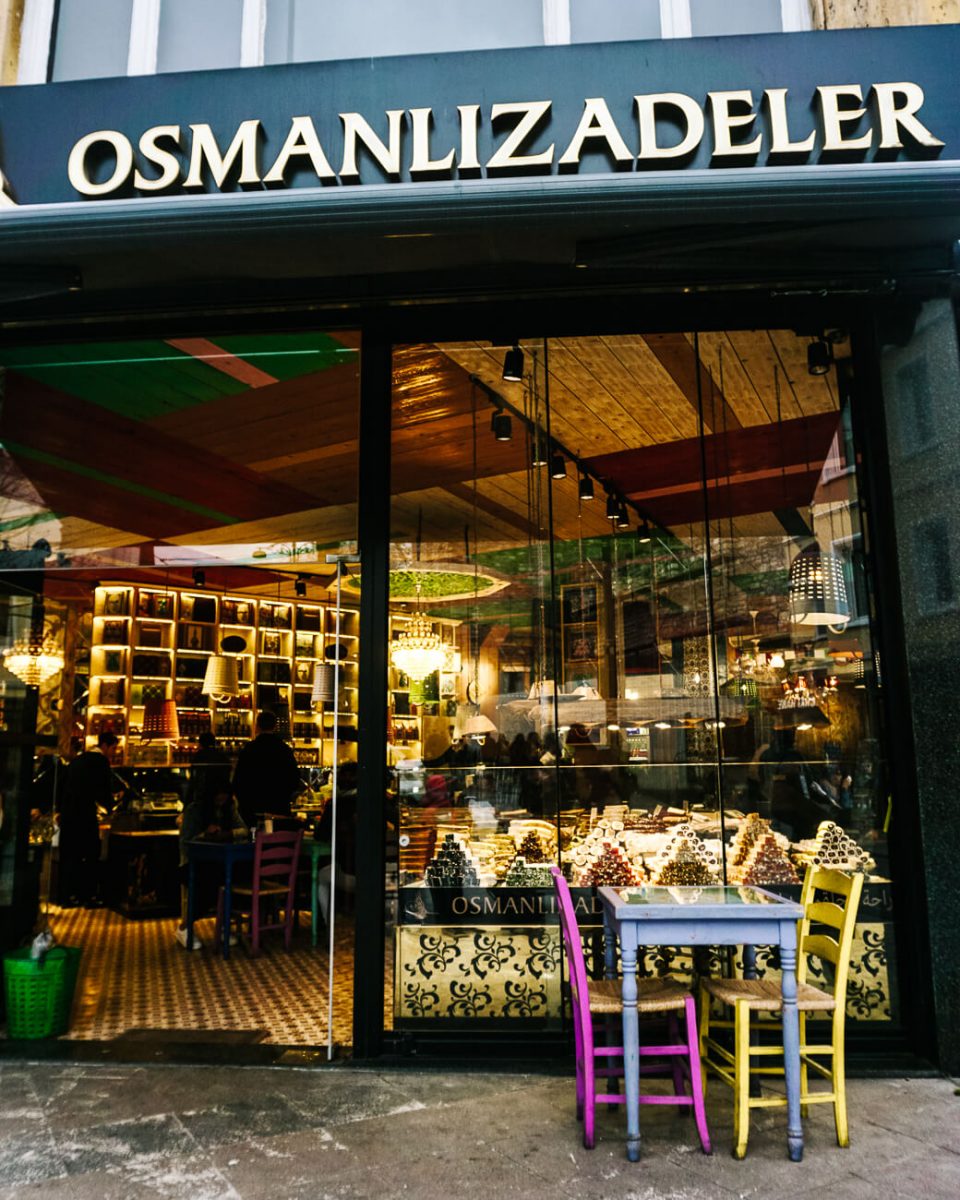 More about Istanbul
Curious about the most beautiful view of Istanbul? Check out the next article.