Looking for the best view in Istanbul? Visit the secret rooftop in the Bazaar district and be surprised. In this article I'm telling you how I found this beautiful Istanbul view point, and I'm giving you a step by step guide with directions, so you can find it yourself when you are in the city.
Discover the best view in Istanbul – Secret rooftop
During my research about Istanbul, I read about a place called secret rooftop: "Büyük Valide Han" with apparently the most beautiful view of Istanbul. My first thought was that I definitely had to go there. But after further reading, I realize that it's not that secret anymore and already discovered by many people. I'm even reading that the place has recently been closed for security reasons. But there are alternatives, if you are willing to spend some time and look for them. Because of my limited time in Istanbul and my long list of things to do, I slowly forget about it.
What happened? | The best view in Istanbul
After a day of exploring Istanbul, I decide to make a final stop in the Bazaar district. Due to the weekend crowds in the main streets, I take some side alleys and end up in a different part of the Bazaar. On the left hand side, there is a little square and I have a look. A little further down the street, I notice a group of Japanese youngsters who seem to be busy looking for something and climb a staircase. I have a look as well and end up in one of the most beautiful places in the city. It takes a few seconds before I realize that this must be the secret rooftop, the best Istanbul view point.
Wow, what a view! You have to be really careful, as there is no protection around the roof. But this place is unique. I'm spending at least half an hour, some more tourists appear, but its really only a few.
How to find the secret rooftop? | The best view in Istanbul
1. Look for Pasa Cami Sokak on google maps. This is a side alley of the Uzun Carsi Caddesi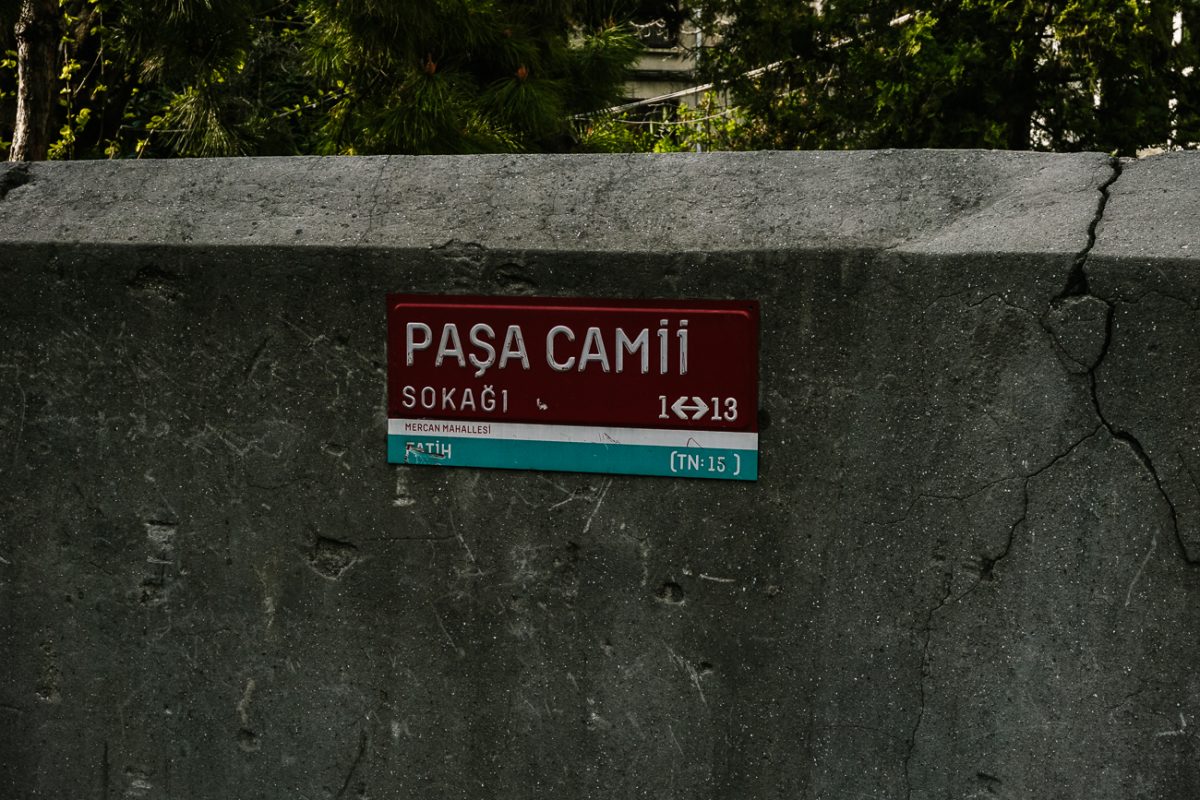 2. The alley will bring you to a little square with a mosque | best view in Istanbul
3. At your right-hand side you will find a street leading to another square.
4. On this small square on the left, at the gate, you will find a staircase going up. It is really worth to visit this place, so if you have the time. GO! I wouldn't have want to miss it.
5. Do you see this? It means you passed the square.
5. This is the best view in Istanbul you are looking for.
Pin for later