Prague, the capital of Czechia, is often called the most beautiful city in Europe. And this is for a reason. Prague is a big open-air museum, where more than a thousand years of history can be seen in the streets. Beautiful buildings alternate with monuments and historical places. In Prague you can enjoy yourself for days, walk through medieval streets, visit viewpoints and museums, enjoy good food and discover new places again and again. In this article you will find my tips for the best things to do in Prague, including art, history, photo spots, restaurants, hotels and day trips in the surroundings. Discover what to do in the city of 100 towers: Prague in Czechia.
Discover tips for things to do in Prague
Prague is a city about which so much has been written and told. And when you walk around here you understand why. Prague is stunning. Everywhere you look, you see historic buildings and monumental architecture, but you will also find new modern neighborhoods with new creative projects. I walked through Prague for hours to discover photogenic spots and explore its many things to do. And I still have a whole list of things that I would like to do during a next visit to Prague. Hopefully my tips will inspire you to visit Prague and get the most out of your travels.
Charles Bridge
One of the most characteristic sights and things to do in Prague is without a doubt the Charles Bridge, or Karluv Most. You will pass by here several times during your stay. This Gothic bridge was built in the 14th century and is the first to span the Vltava, something that can be clearly seen on old maps of the city. The historic statues and lamps, lining the bridge, make for a fairytale setting. From the bridge tower you have a view over the bridge and the Malá Strana district. Be aware that it gets incredibly busy here any time of the day. If you want to take a great picture, you have to wake up very early.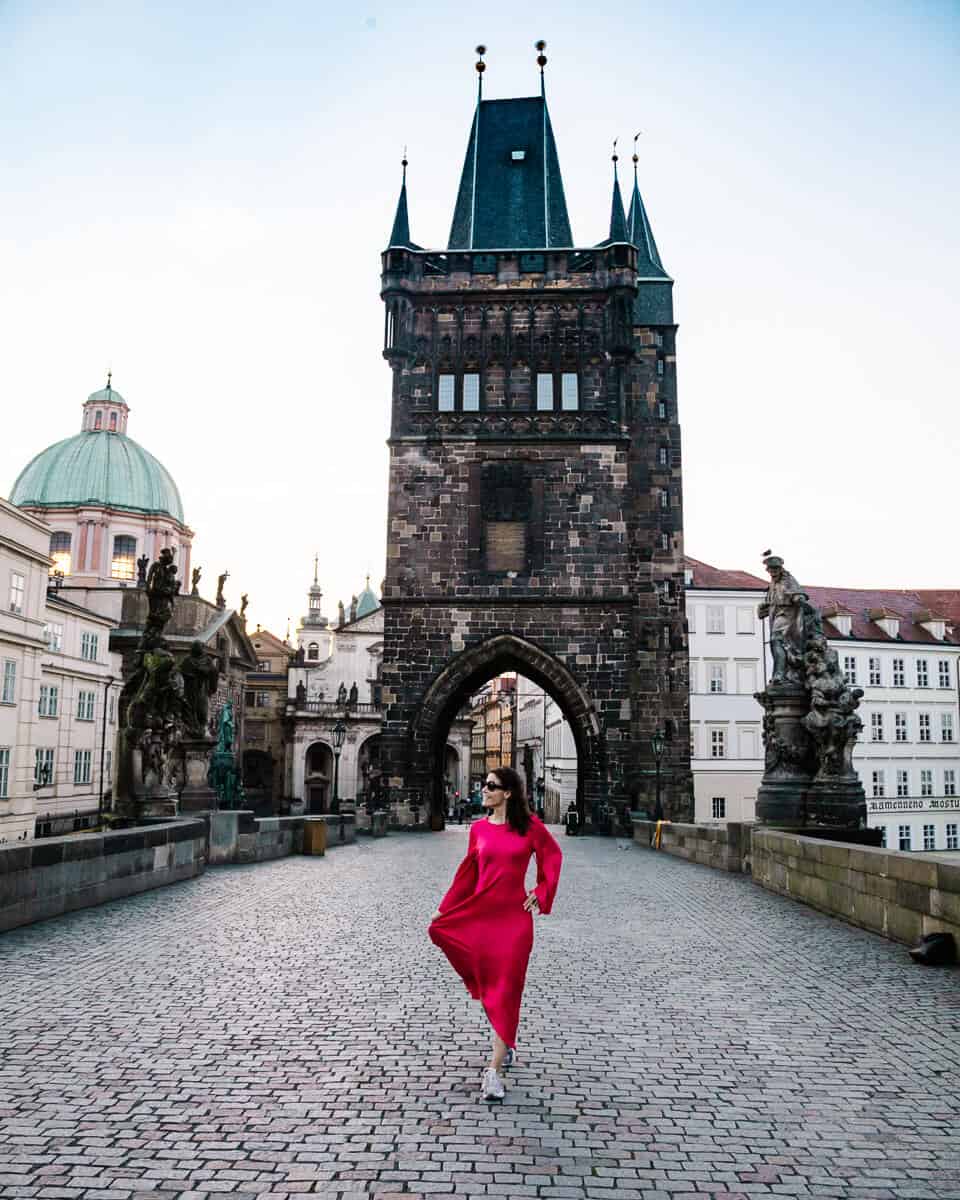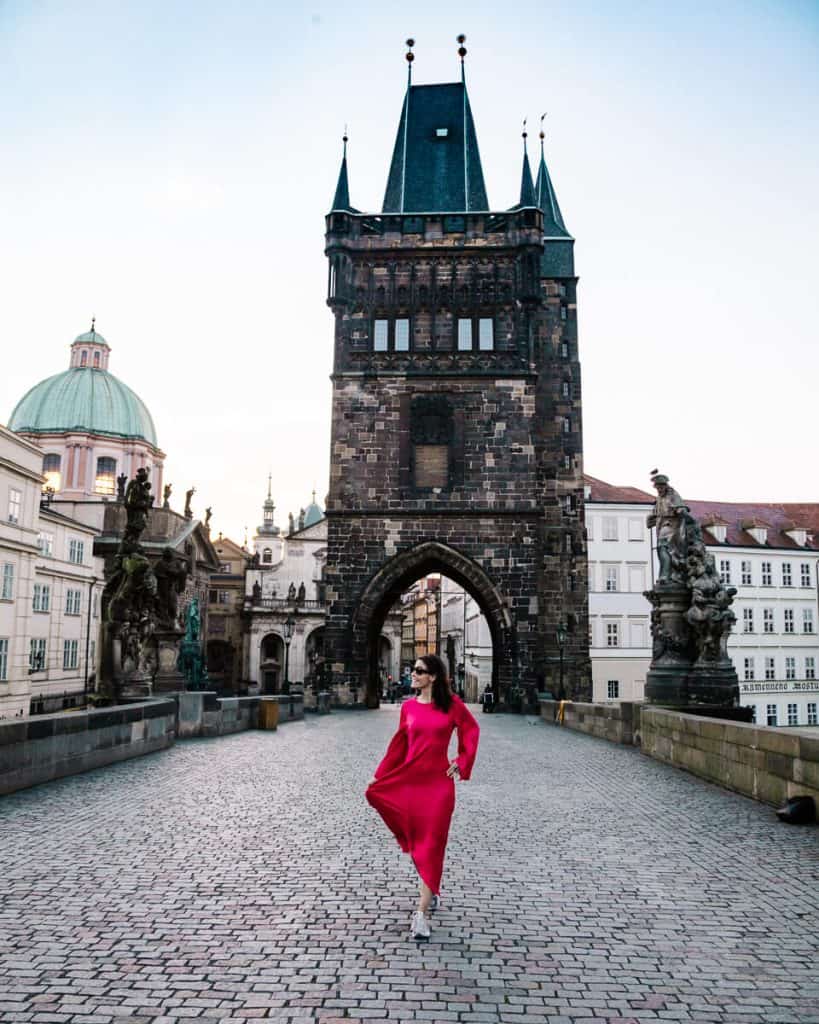 Letná viewpoint – top things to do in Prague
One of the most beautiful viewpoints in Prague is the Letná hill. In this elevated park you have one of the best panoramic views of Prague and its bridges. Walk all the way to the cast-iron neo-baroque Hanavský Pavilion, the best photo and instagram spot of Prague. Moreover, it is usually not too busy and you can go for a drink afterwards,
Prague offers great photo opportunities and instagrammable places. But Prague is also crowded, so you need to move around the crowds. Especially if you are looking for that perfect Instagram shot with nobody else around. In the next article I am sharing my tips for the best Prague instagram spots, including when to visit.
Stroll through the palace gardens
One of the most beautiful places and best things to do for me in Prague is Palácové Zahrady. Where you share the palace in Prague with many other tourists, these palace gardens offer almost privacy, as there is a big chance that there are only a few other visitors. Take your time and enjoy the balustrades, fountains, stairs and great views of the city.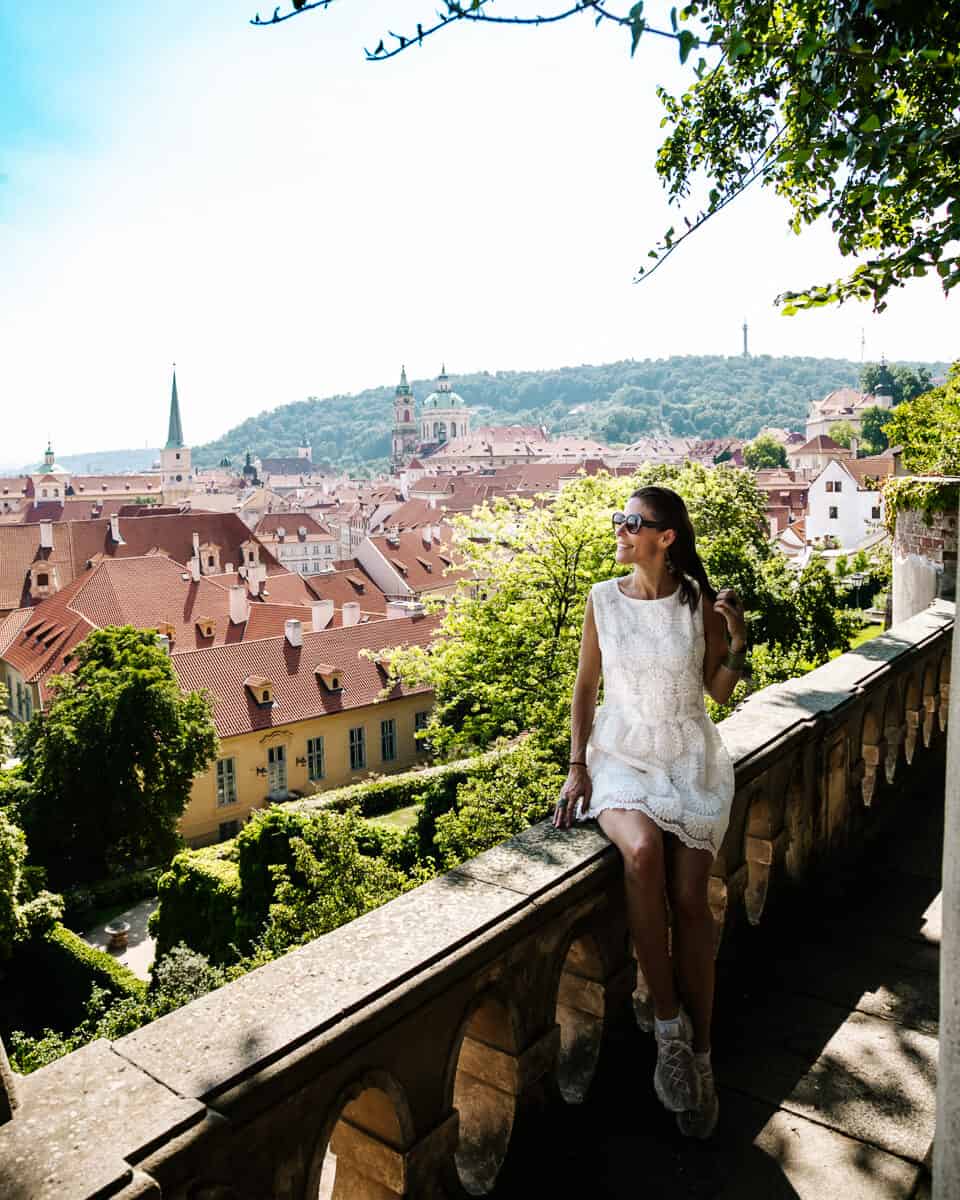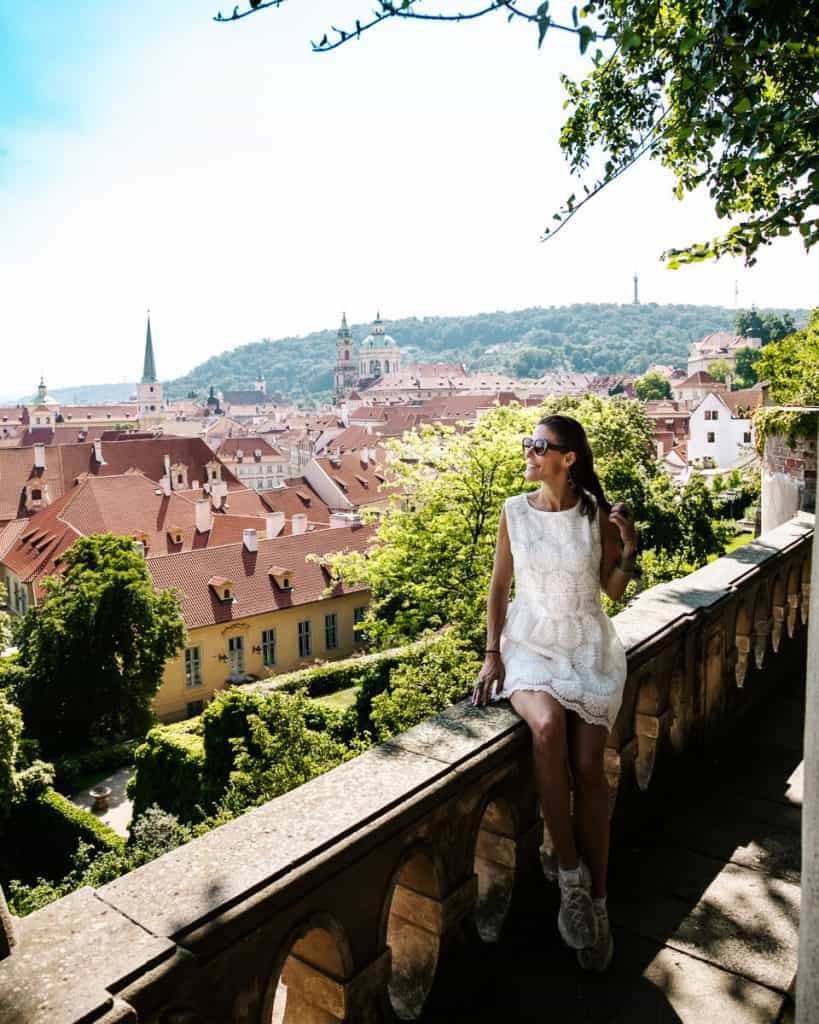 Town Hall Square
Town Hall Square is the most beautiful square in Prague and therefore one of the must-see and things to do. But as in many places, you are anything but alone here. In fact, during the day it is difficult to make your way through the crowds. Here too, it is best to get up early in the morning to have the square to yourself for at least some minutes.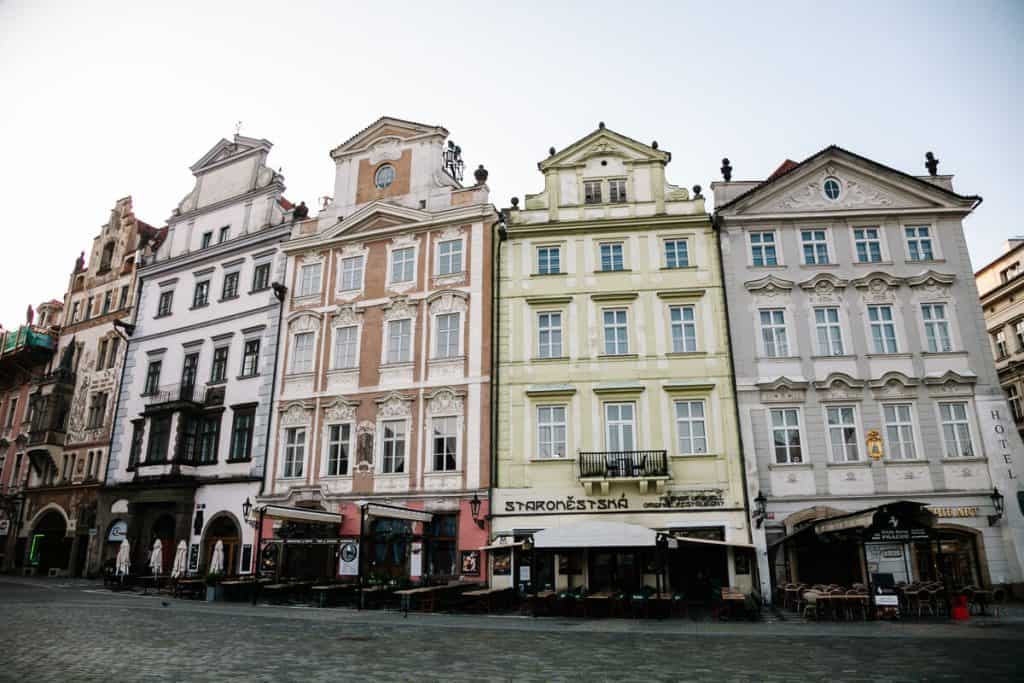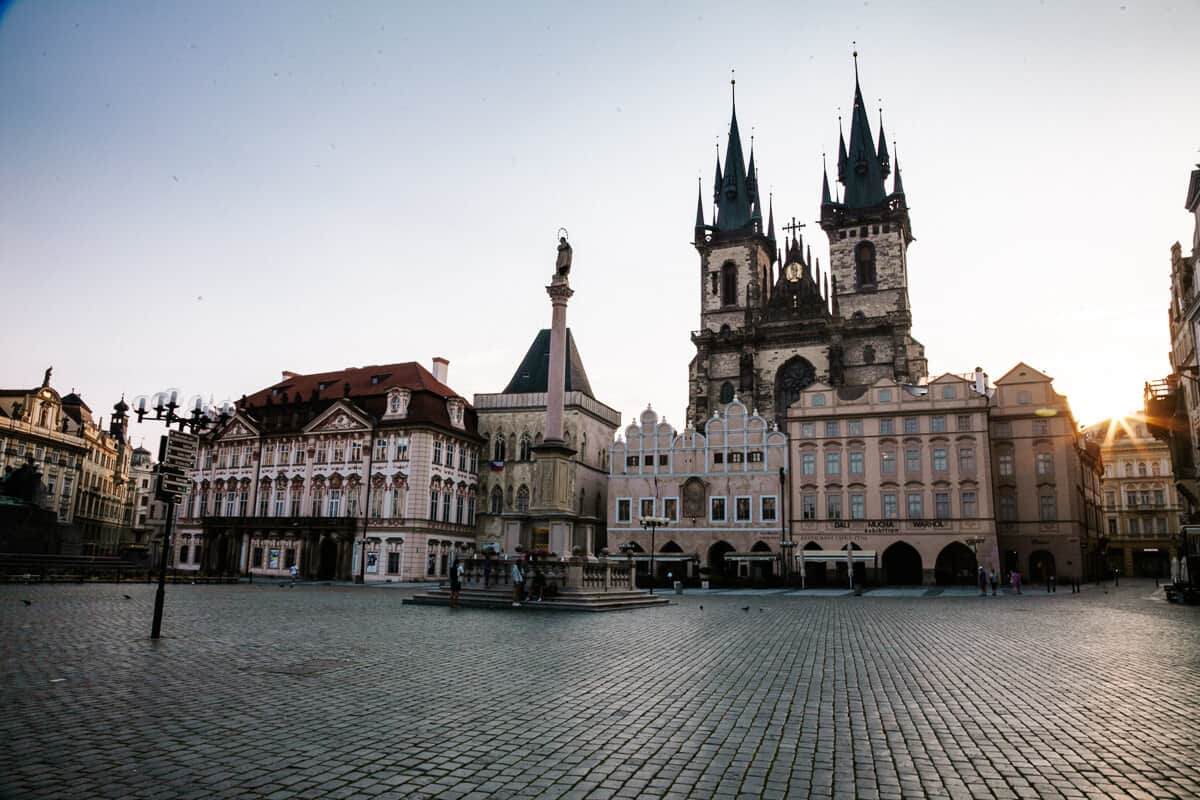 Prague was not destroyed during the Second World War, so many buildings are still intact. This square, which dates back to the 10th century, is a good example of this. The square is dominated by beautiful buildings such as the Tyn Church and the Old Town Hall with the Astronomical Clock. In addition to the time, this clock also indicates the position of the sun and moon. Countless people gather here every hour to admire a small show in which twelve little statues, representing the apostles, emerge from behind a door.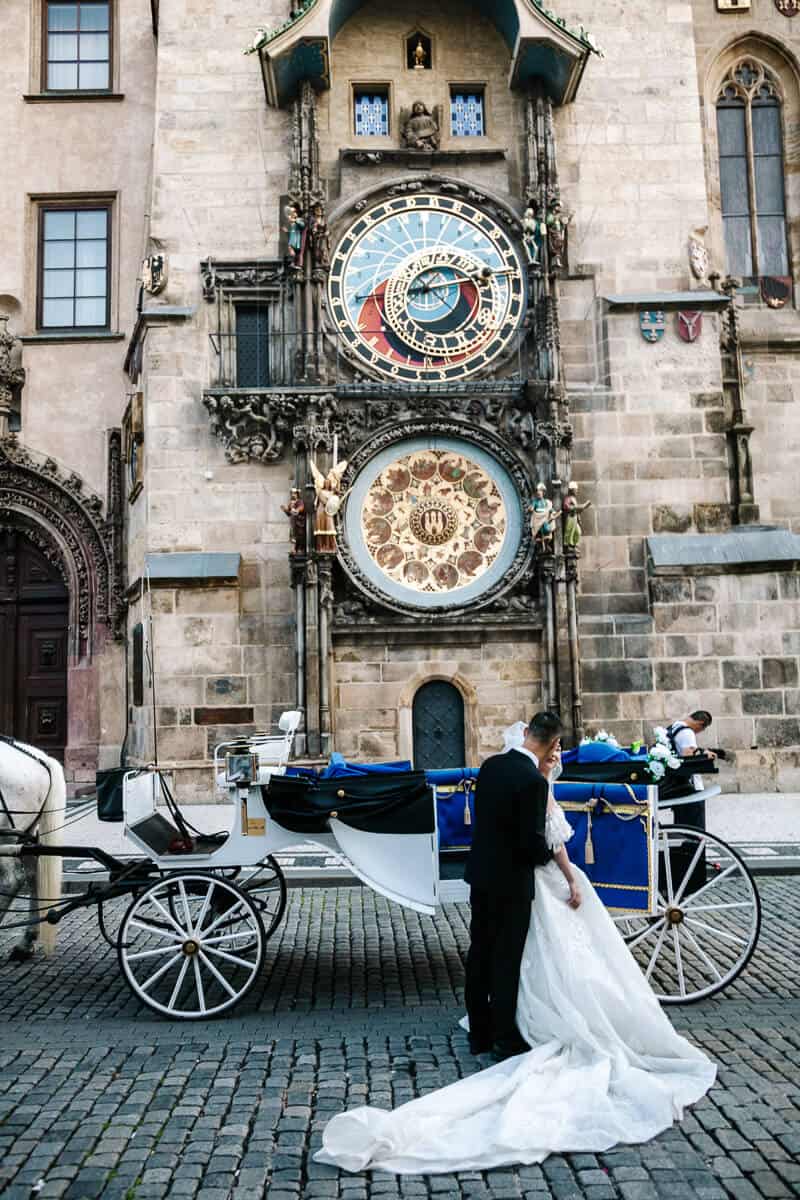 Prague tips: Do you want to photograph the square from above? Then have a drink on the roof terrace of Terasa U Prince. You have a fantastic view here both during the day and in the evening.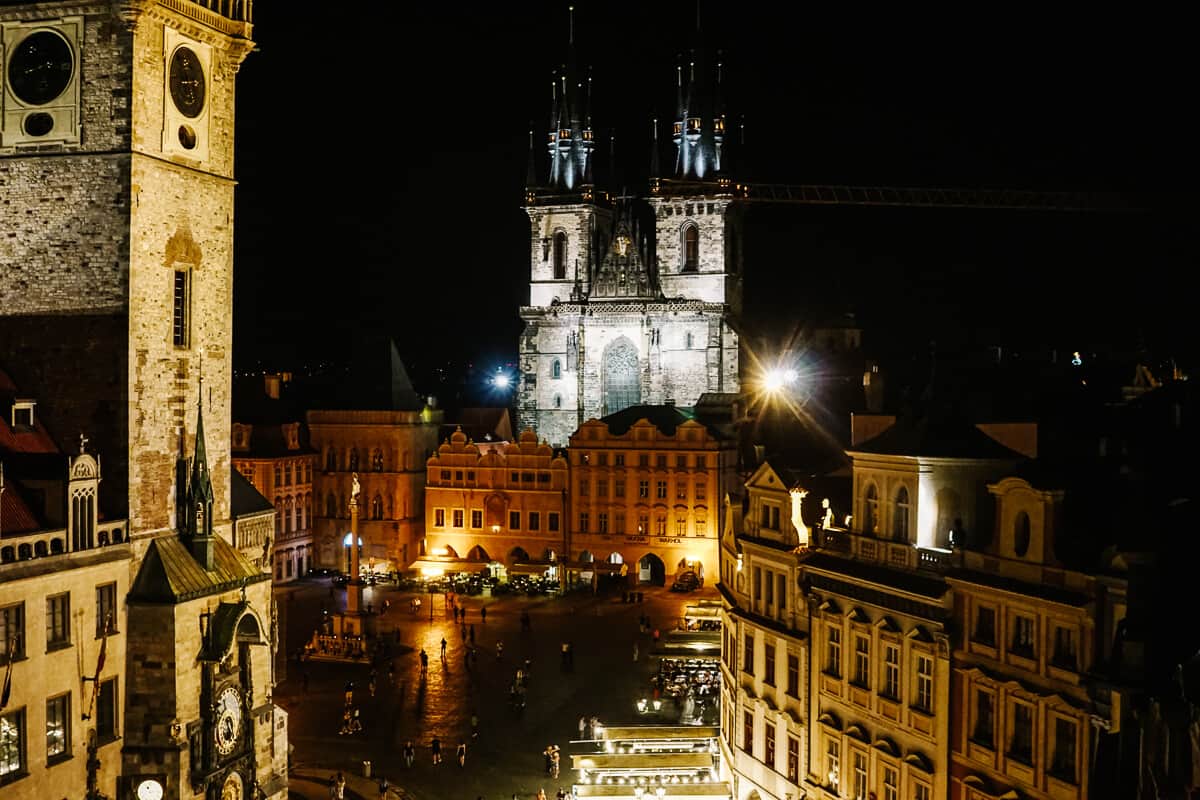 Do you want to learn more about the history and things to do in Prague? Here you will find a number of tours.
Stroll through Malá Strana
Malá Strana, located below the Prague Castle, is one of the most beautiful neighborhoods in the city. You can walk through the narrow streets, observe buildings, visit the baroque St. Nicholas church or take a seat on one of the terraces. Pretty streets include Thunovská and Nerudova, named after the 19th century writer Jan Neruda. On Nerudova street there are beautiful houses with decorations, including the historic building Nerudova 112, which is now a luxury boutique hotel.
Prague castle – famous things to do
One of the most famous sights and things to do in Prague is to visit the castle that rises high above the city. With 70,000 m2, it is one of the largest palace complexes in the world and is also on the UNESCO World Heritage List. The complex consists of palaces, courtyards and streets with different architectural styles. Highlight is the impressive 14th-century Saint Vitus Cathedral, one of the largest and most important in the country. The Golden alley, a medieval street with colored houses from the 17th century, where the goldsmiths used to live, is also worth a visit. Please note that you need an entrance ticket for the palace, the church and the golden lane. You can visit the area around the palace free of charge.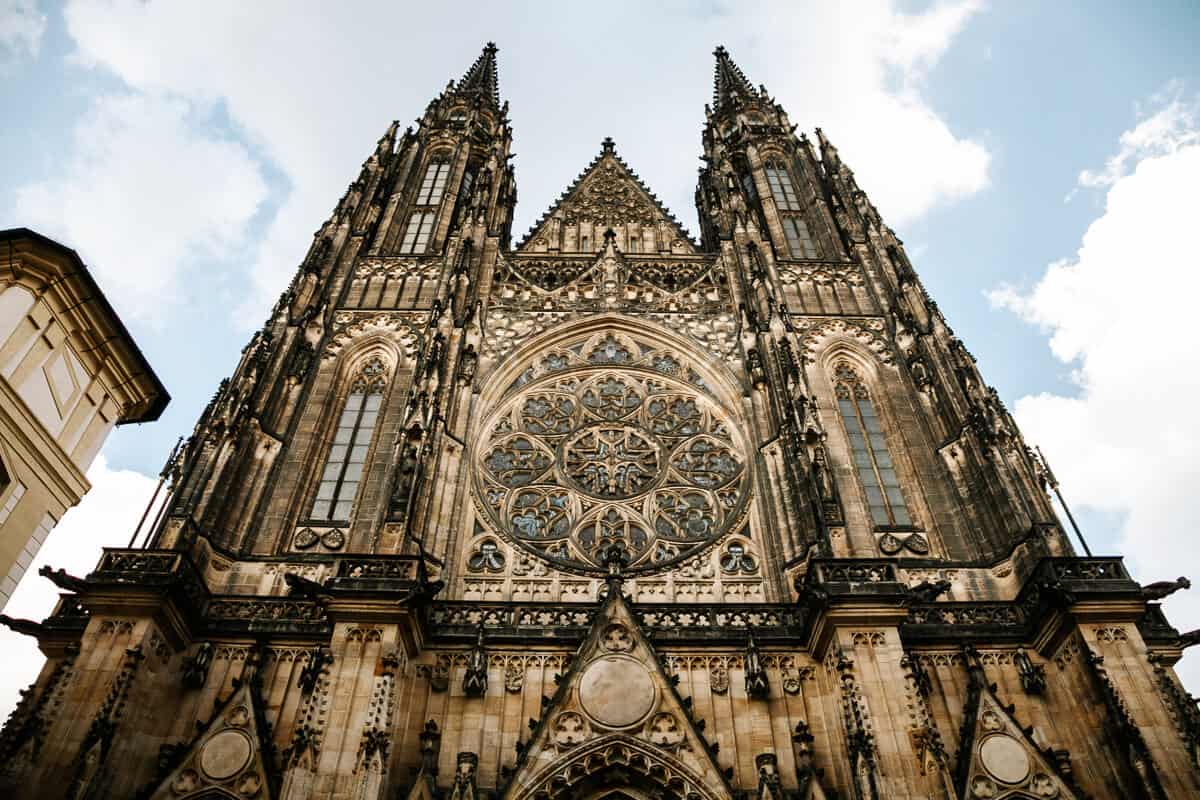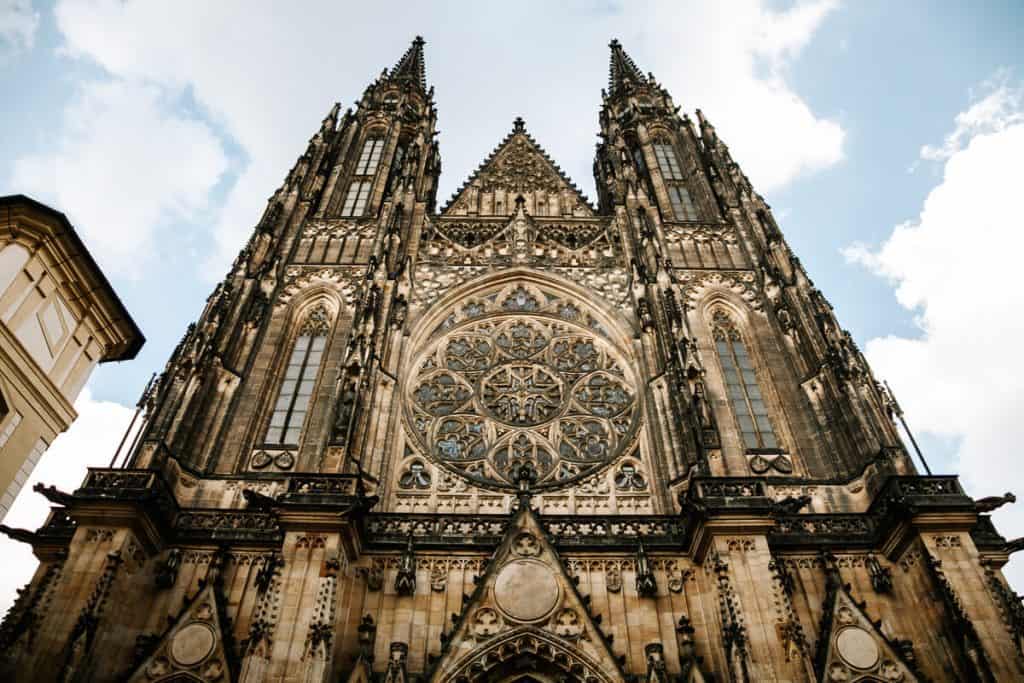 Prague tips: The area around the palace in Prague is always busy. Do you want to avoid the crowds? Then it is recommended to go early in the morning. You can also save time by buying your ticket online in advance. This way you don't have to stand in line. Check out this tour to learn more about the history of the castle.
The Dancing House
One of the remarkable sights and things to do in Prague is the Dancing House, (Tančící dům). Even though I walked right past this building at first, it's nice to look it up and take a picture of it. The office building was designed by the same architect as the Guggenheim Museum in Balbao, Frank Gehry, and has been compared to dance duo Fred Astaire and Ginger Rogers. You'll need to use some imagination, but to get you started: The woman made of glass would hold the chest of the male tower. The longer you look at it, the clearer and cuter it gets.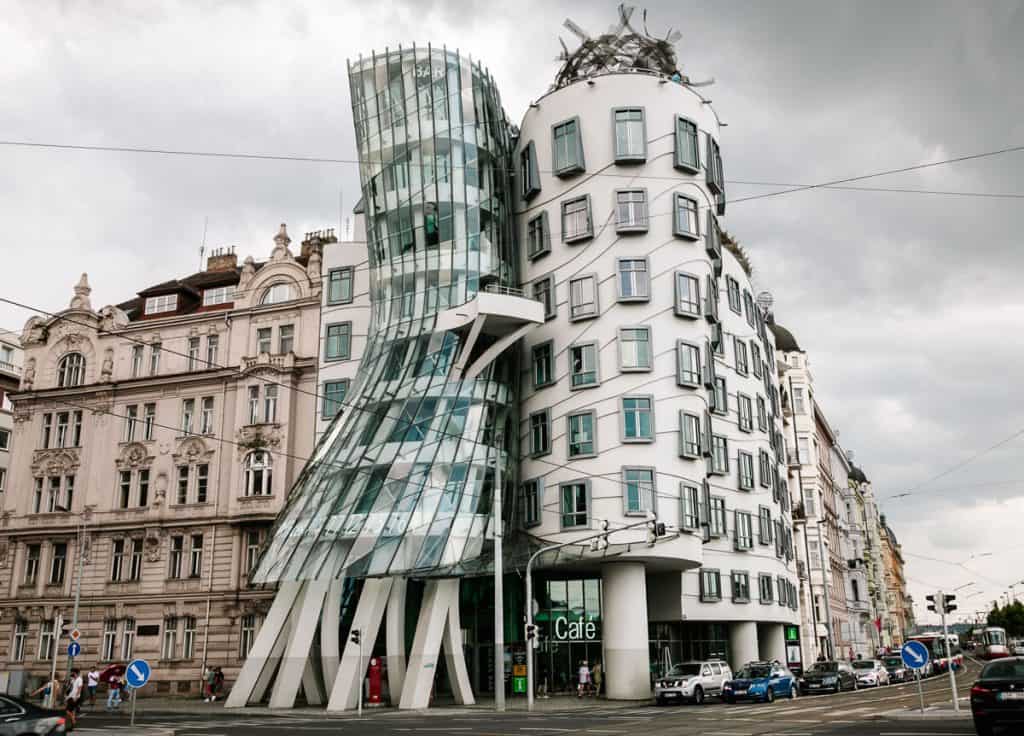 Walk along the water
For beautiful views of Charles Bridge and Prague's architecture, stroll along the Vltava River. There are several restaurants and bars. You can also take photos here in peace, with friendly swans in the background, which make your photo even more pretty.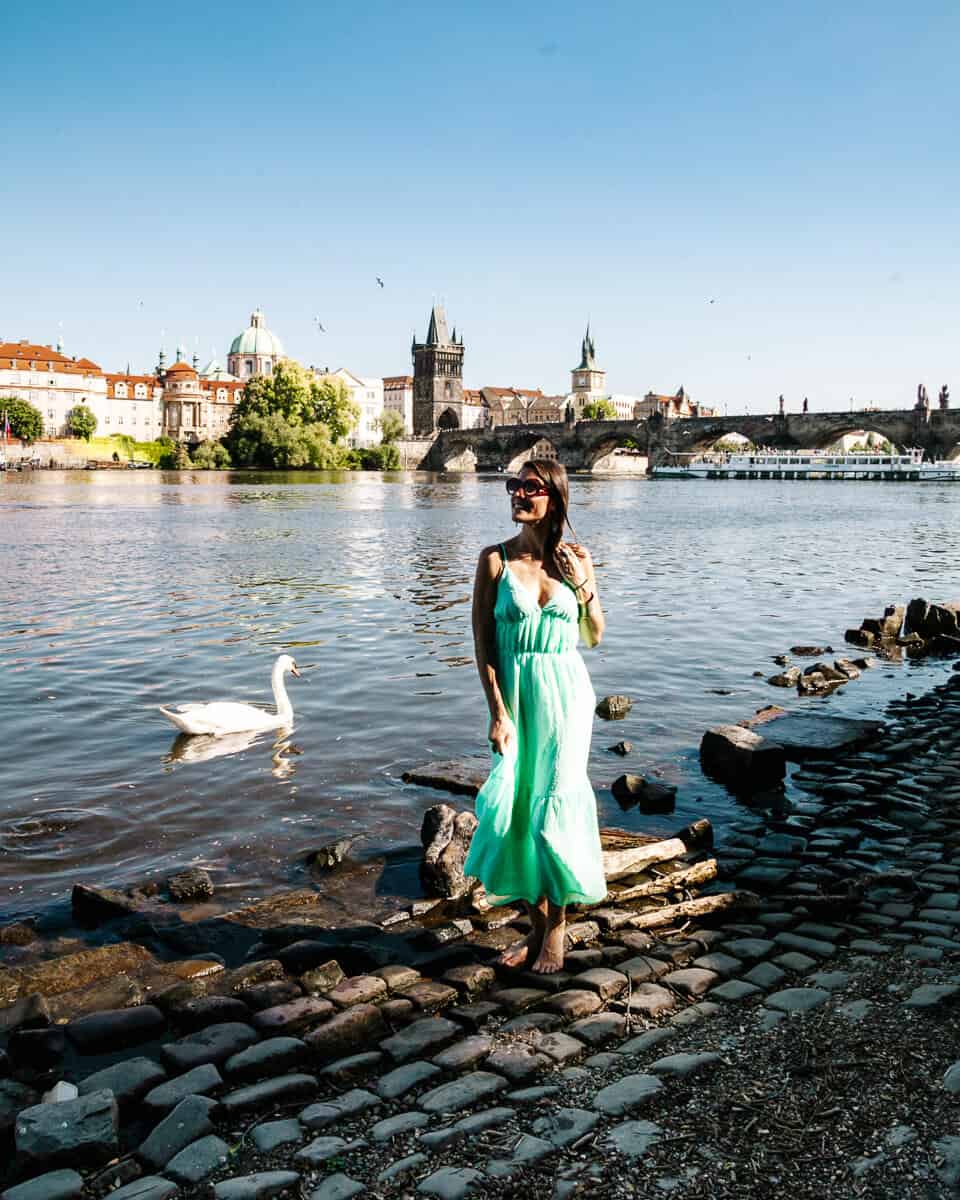 Tips: On Saturdays there is a farmer's market on Naplavka quay in Prague with vegetables, fruits and regional products.
Take a beer bath
You will find beer spas in various places in Prague. Because it was so hot during my stay I unfortunately had to miss this opportunity. But I believe that it must be a special experience. Even if you are not a beer drinker, like me. In a beer bath consisting of water, herbs and hops you relax and work on a silky smooth skin at the same time. The vitamin B, which is released at a perfect temperature of 35 degrees, has a positive effect on the skin and blood circulation. Afterwards you rest in a bed of straw. Curious about a beer spa? Book your session here.
Go on a river cruise
Do you want to experience Prague and its sights from the water? Then book a river cruise.This is very recommended, especially in the evening when the city is lit up. Keep in mind that you only sail back and forth on the Vltava river and do not enter any side channels. The tour takes about an hour and there are several tours, including prosecco, lunch or dinner.
Looking for a romantic experience in a smaller setting? Then take a boat trip through the Prague Venice district. You will not only sail on the Vltava river, but also along a side channel.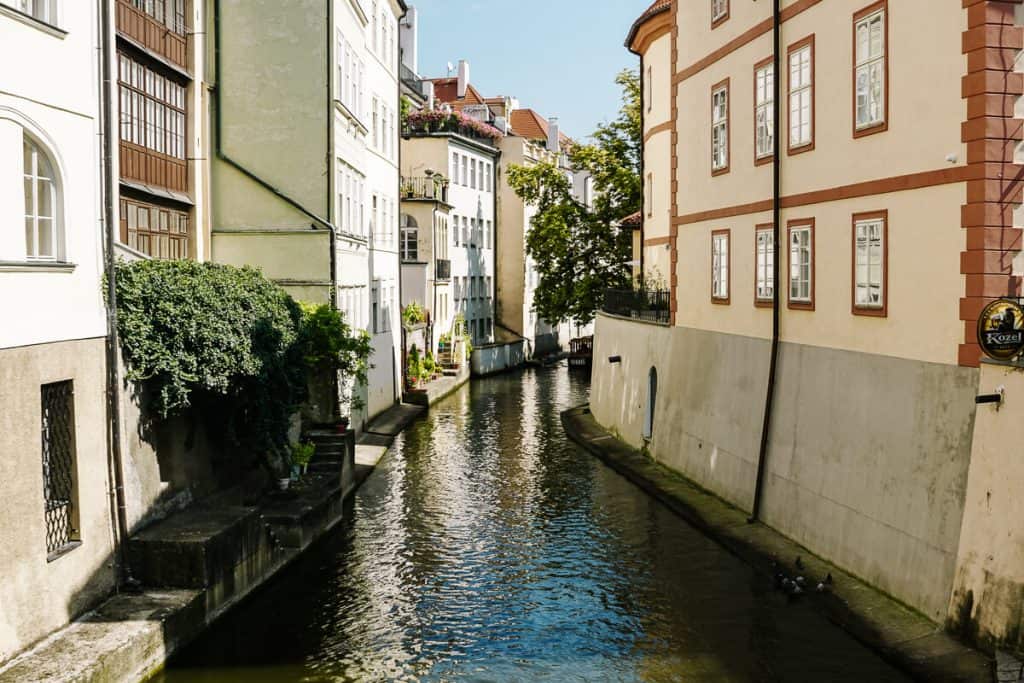 The Petrin hill
Petrin Hill is one of the largest and highest parks in Prague, dominated by the Petrin Tower, a miniature replica of the Eiffel Tower. From here you have a great view of Prague and its things to do. The 318-meter high hill can be reached by cable car or on foot, a nice walk.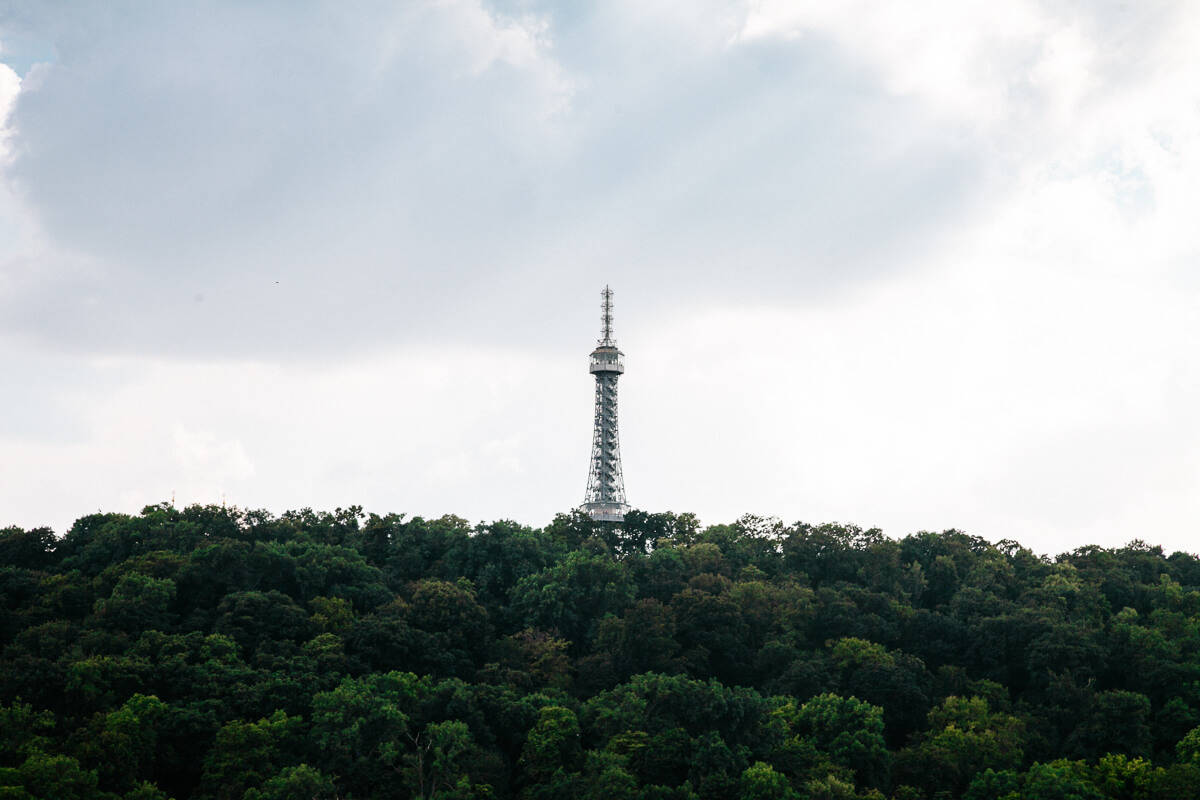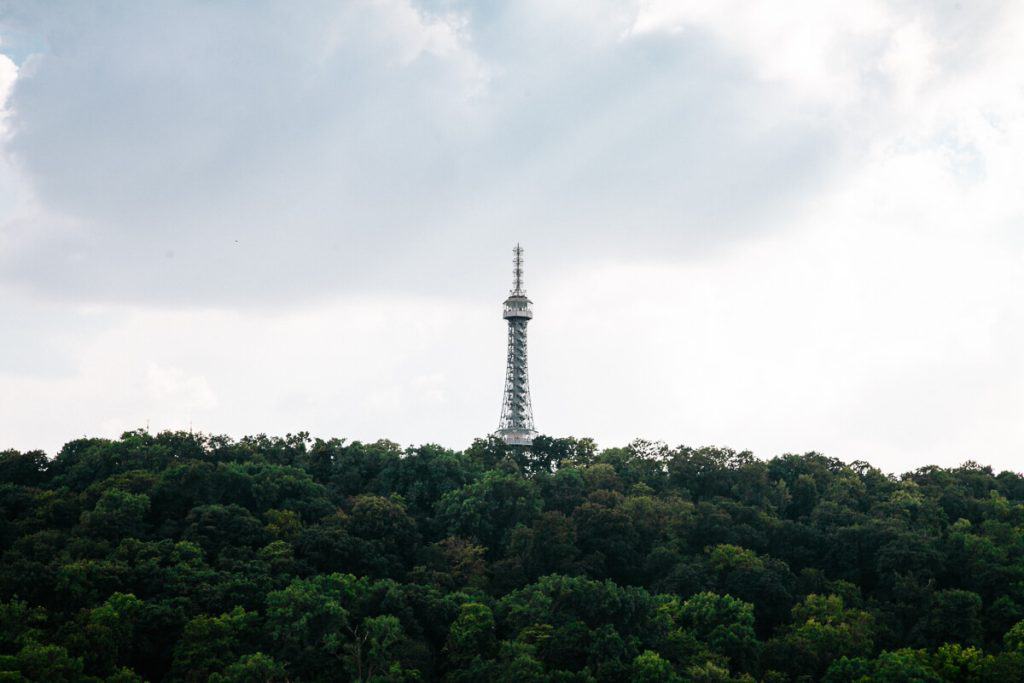 The Vyšehrad fortress
Just outside the center there is Vyšehrad fortress, located on a rock above the Vltava river. It is said to be the birthplace of Prague, according to legend. Each new king is also said to have spent the first night on Vyšehrad before being crowned as a king in Prague Castle. The fortress of Prague has a number of sights and things to do, including the St Peter & Paul church, old city walls, a cemetery with graves of prominent Czechs and lots of greenery. But the best thing is to just walk along the walls and enjoy beautiful views of the city.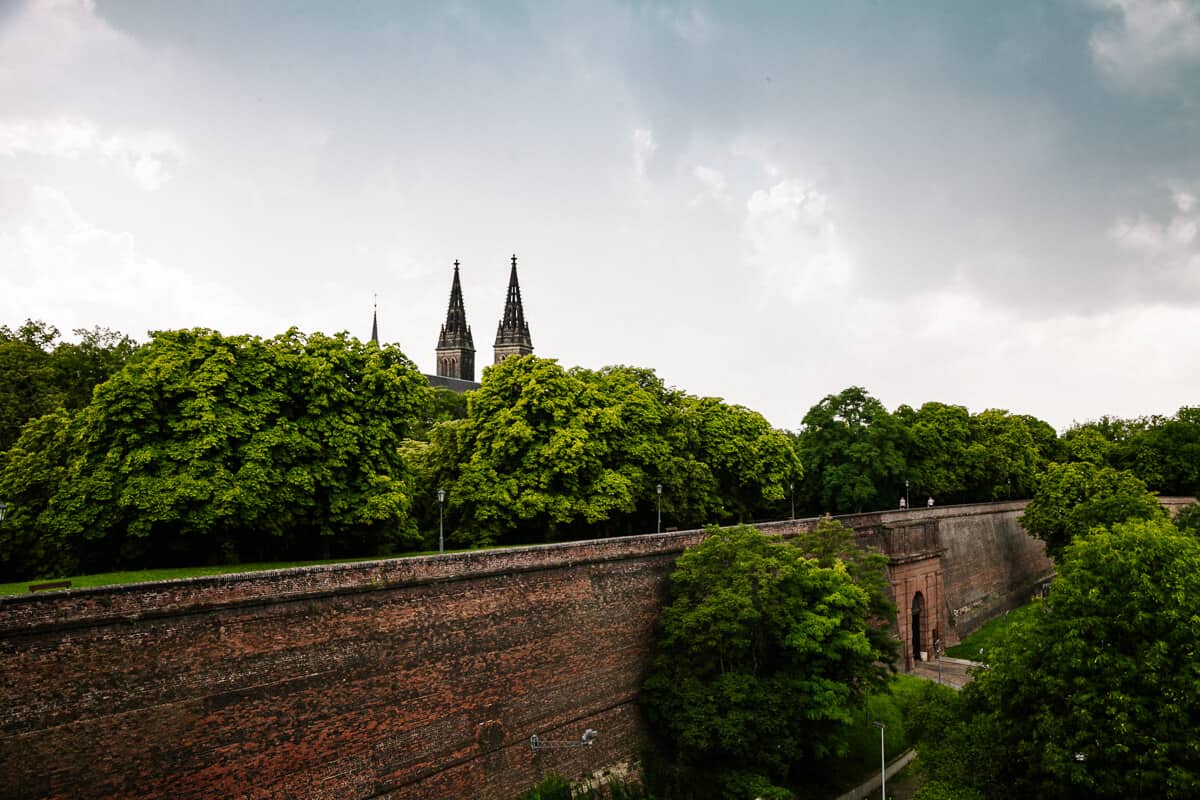 Theaters
Prague has numerous theatres. If you enjoy opera and ballet as much as I do, try to book a performance at the Prague State Opera. Interesting performances also take place in the 19th-century Neo-Renaissance National Theater and the Rudolfinum, home of the Czech Philharmonic Orchestra. Not in the mood for a performance? Make sure you at least admire the buildings from the outside.
Visit the gardens
I was surprised about the amount of greenery in Prague. You will find a park in almost every neighborhood. The Františkánská Zahrada, is located in the middle of the commercial center, behind the passage Svetozor, a place to escape the hustle and bustle of Wenceslas Square. Karlovo Námestí is a large square surrounded by greenery, located at the New Town Hall, which is also a UNESCO World Heritage Site. And there are also the city's botanical gardens.
But my favorite park is Riegrovy Sady. Here you will find a number of food trucks and terraces offering fantastic view of Prague.
Střelecký Island
In the middle of the Vltava river, there are a number of islands that can be reached via bridges. One of them is Střelecký Island. Walk along the water, have a drink at Cocovan and sit on one of the benches while looking out over the river, the theater and the Charles Bridge. Just watch out for the coypu, which come at you rather cleverly in the hope of finding food.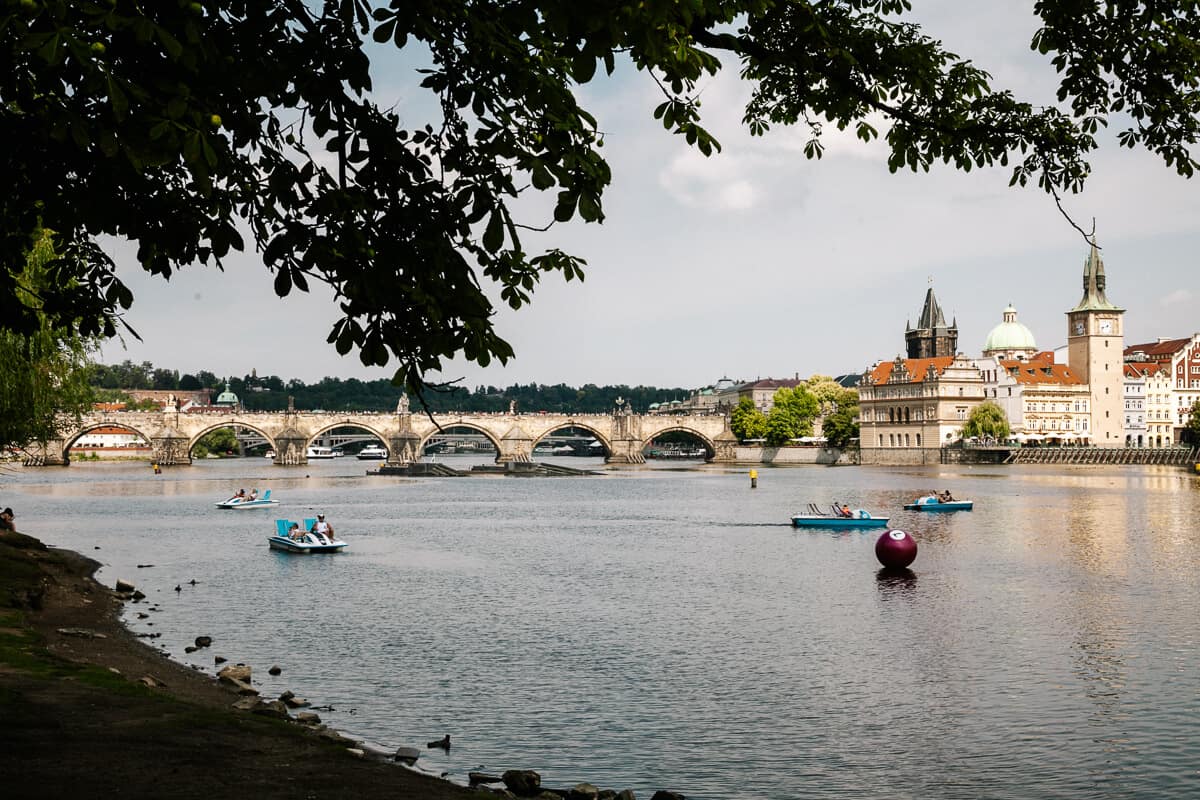 Wallenstein Palace and Gardens
During your visit to Prague, also have a look at the gardens of the baroque Walleinstein Palace, which today houses the Czech Senate. In the gardens there is a a pavilion with fountains, peacocks, and an artificial cave with stalactites.
Jerusalem Synagoge
An incredibly pretty building, that I discovered by accident is the Jerusalem Synagogue, located on Jerusalem street. This synagogue from the 20th century shows both Moorish and Art Nouveau elements. Worth taking a picture of.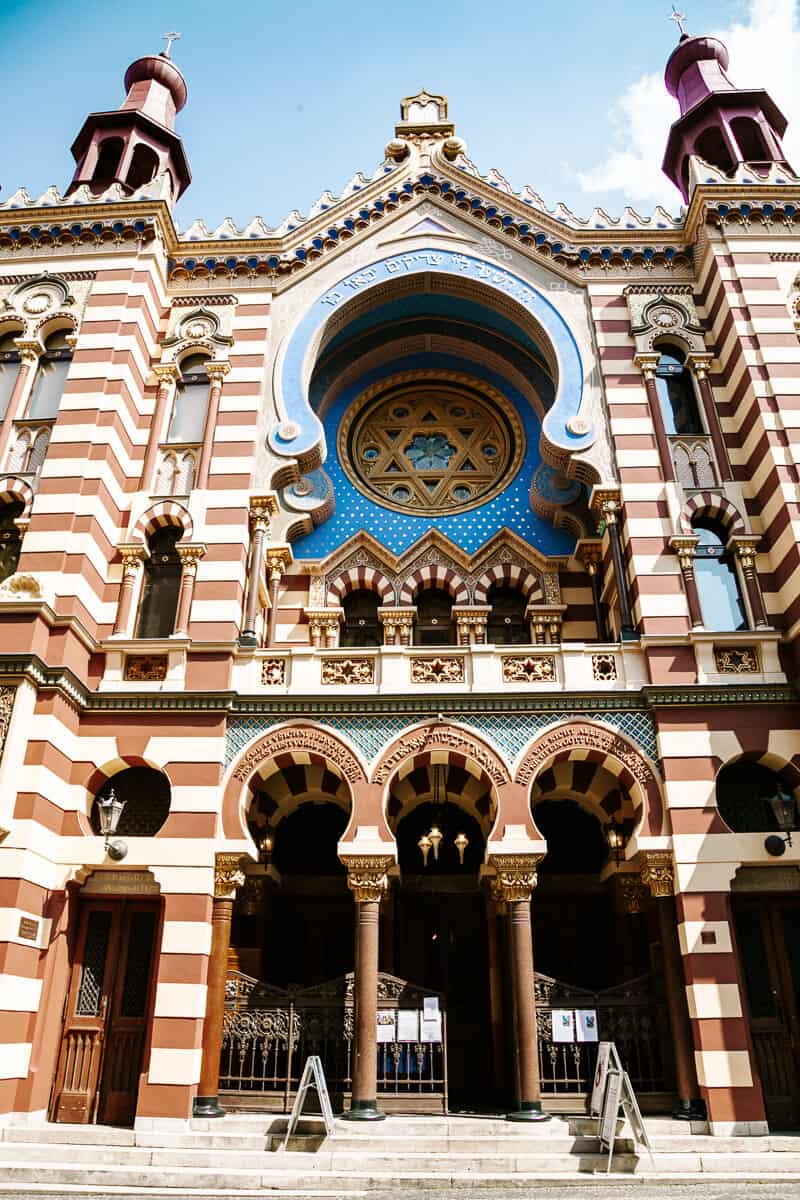 Cultural things to do in Prague– 5 tips
Get inspired by Mucha
One of the cultural things to do in Prague if you are interested in art, just like me, is to visit the Mucha Museum. In a few small rooms you can see the works of art nouveau artist Alphonse Mucha, known for his poster designs. Even if the name doesn't mean anything to you at first, as soon as you see his works, you recognize them. And if you've never seen his works before, it's a good way to get to know them.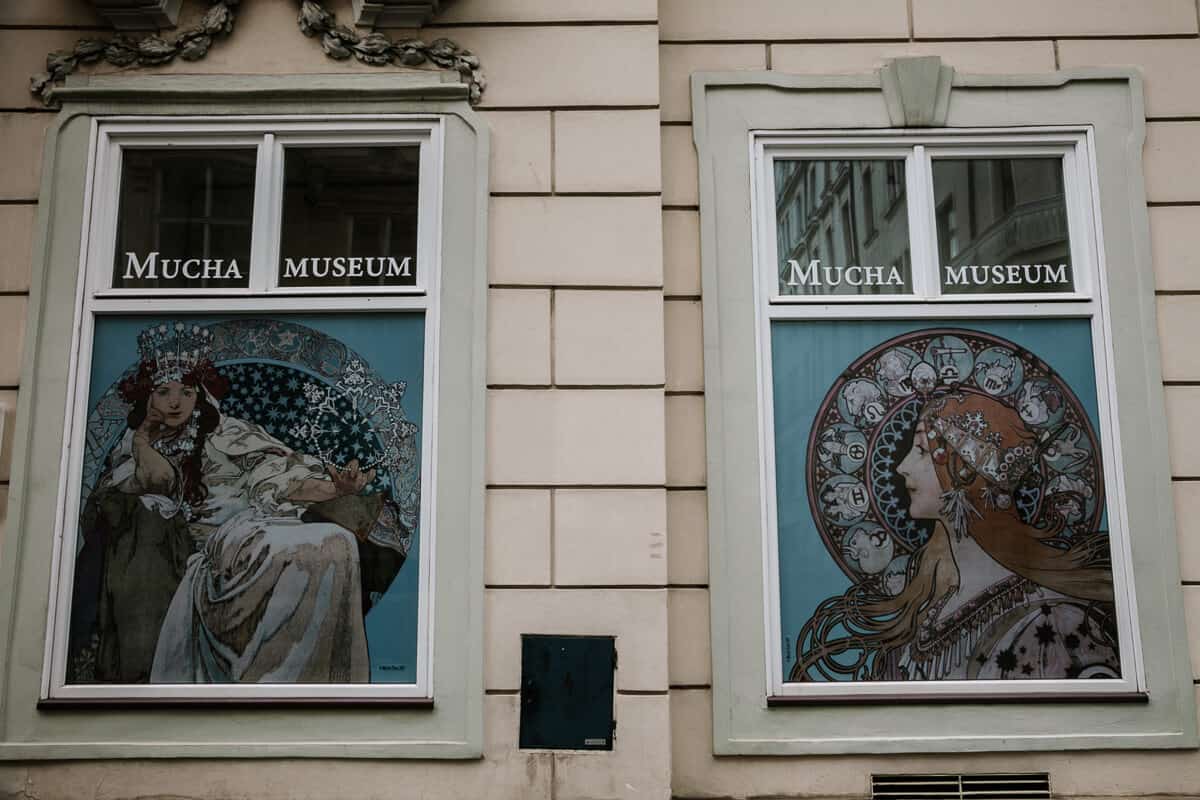 Meet Franz Kafka
You will encounter him in several places in Prague: Franz Kafka. This Czech writer is considered one of the most important authors of the twentieth century. At the Franz Kafka Museum, you will learn more about his life and the influence Prague has had on his work. In the Jewish quarter there is a Kafka statue and on Charvátova square a 10-meter high head, a work of art by David Černý, which consists of rotating discs that together form a statue of Franz Kafka.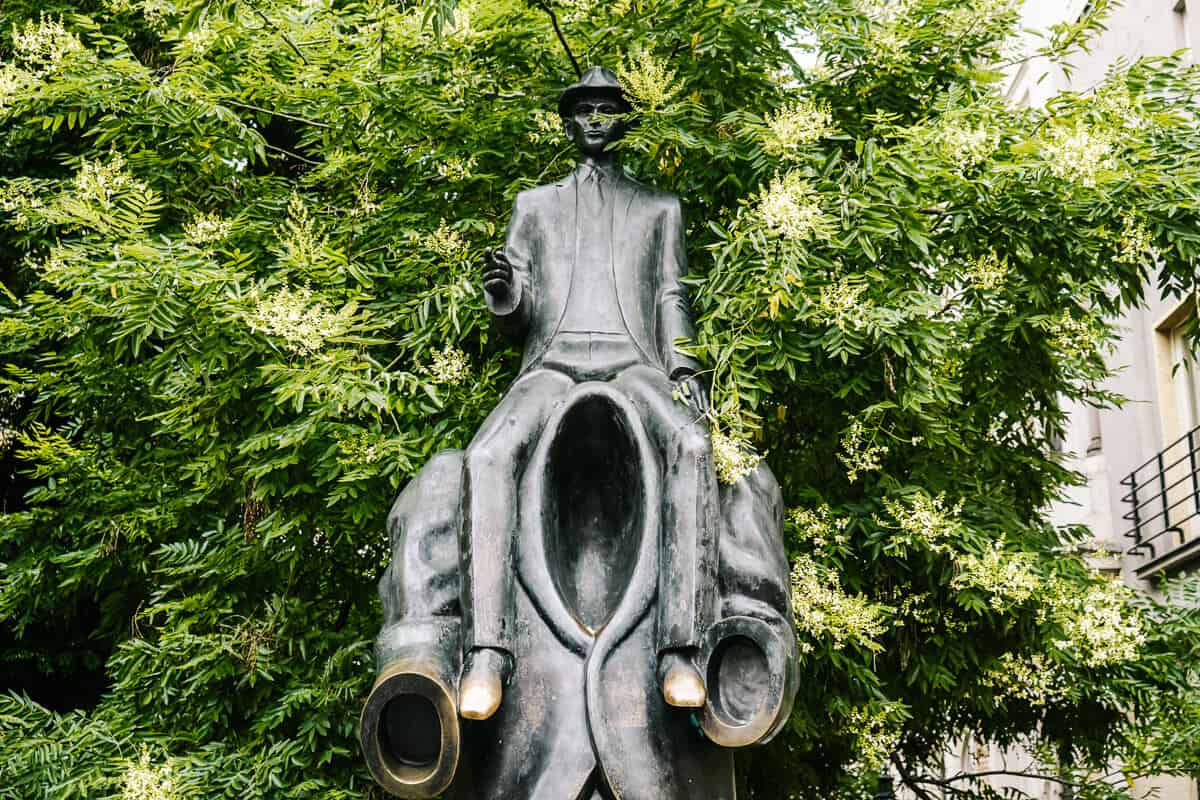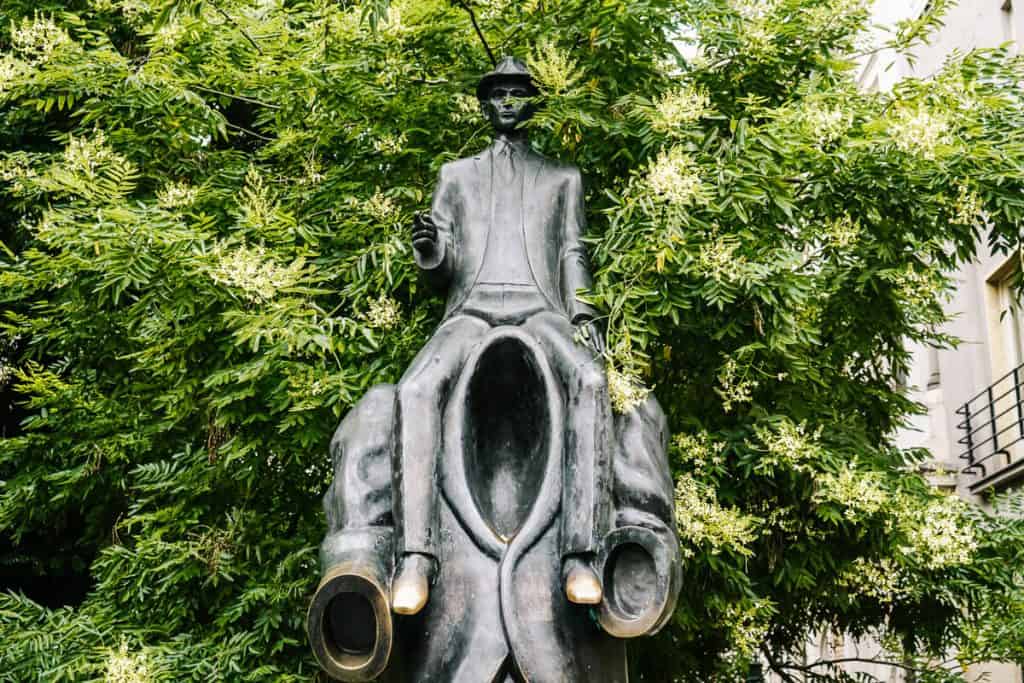 The National Museum
Interested in the history of Prague and the Czechia? Then visit the National Museum, (Národní Muzeum), with more than 1 million treasures. But even if you're not a museum lover, make sure you take a look from the outside. This stately building, located on the six-hundred-year-old Wenceslas Square, is really impressive.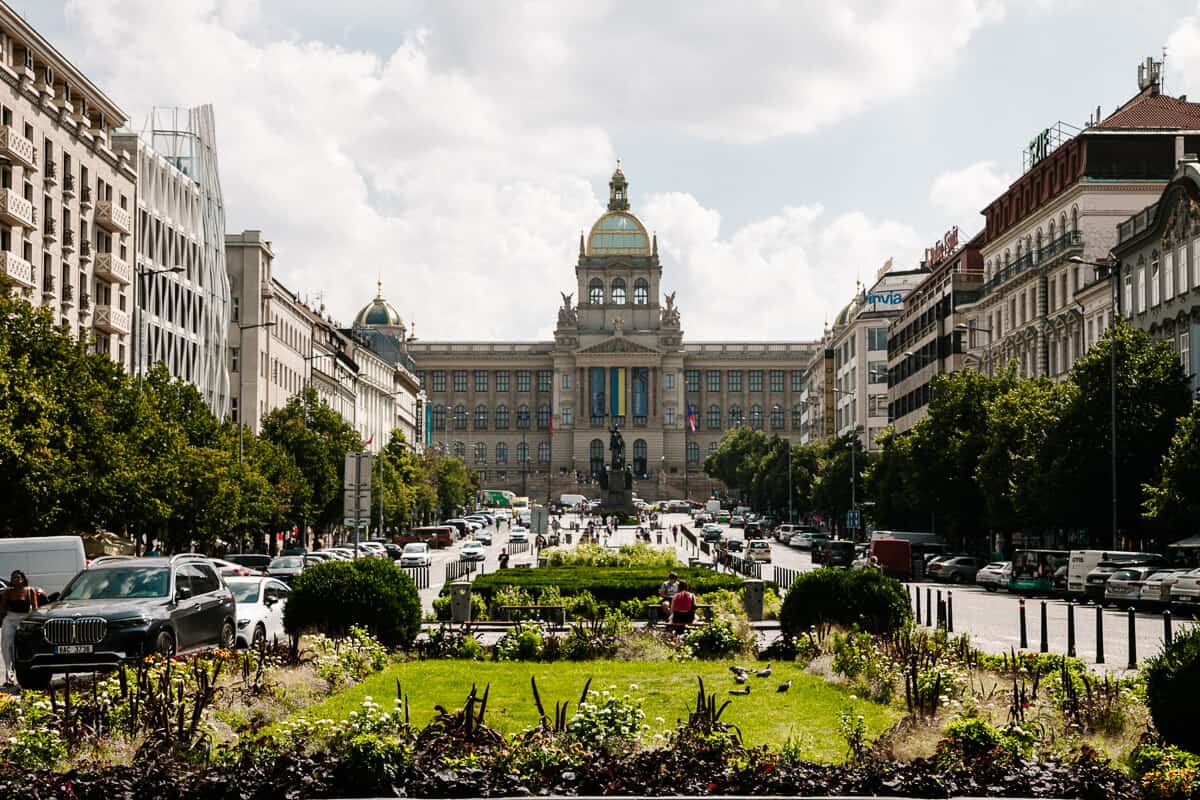 John Lennon wall
The Malá Strana district has a special place where countless visitors take a photo every day: The John Lennon wall. After the murder of John Lennon, several people paid tribute to the singer by painting this wall. At that time, pop music was banned in Czechia during communism. The Lennon wall therefore still stands for resistance and freedom. If you're in the area, take a photo.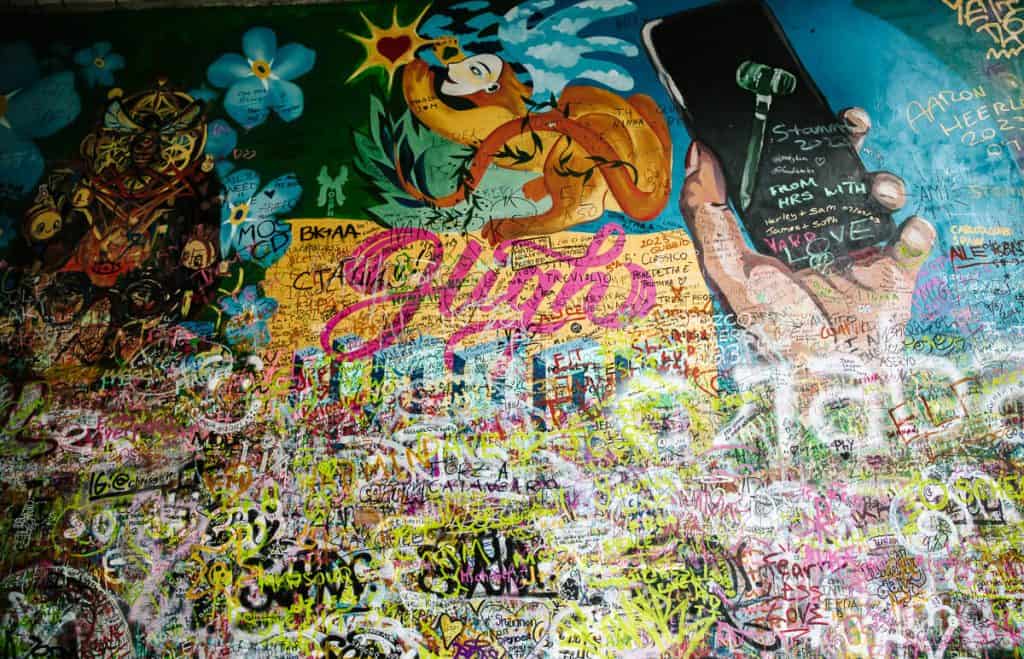 Prague tips: Interested in exploring more cultural things to do in Prague? The Kampa Museum offers a collection of modern art from Central and Eastern Europe. In the DOX Center for Contemporary Art there are inspiring contemporary art exhibitions.
The National library
The Klementinum National Library contains more than 20,000 books and is one of the most beautiful in the world. Unfortunately, you are not allowed to take pictures, but believe me, a visit is worth it. The baroque library room is stunning. You can also climb the astronomical tower for beautiful views.
Kasárna Karlín
Kasárna Karlín is an old barracks in the Karlín district. Nowadays you can go here for a snack, drink and dance. Open air shows with films and concerts take place regularly in summer.
Things to do in Prague surroundings – 2 tips
Prague is beautiful and you can enjoy yourself for days. But Czechia has so much more to offer. Just outside the capital, you will find yourself in a completely different world. From medieval towns, castles to hiking in the Bohemian paradise with towering sandstone rocks. Check out some of my tips for the best things to do in the Prague surroundings.
Kutna Hora
Kutna Hora in Czechia is a perfect place to escape the hustle and bustle of Prague. Especially during the early morning hours, when there is a good chance that there are only a few people around. Kutna Hora was once one of the most important silver cities in Europe, and the former wealth can still be seen in the architecture. You walk through medieval streets, past beautiful churches and buildings. Moreover Kutna Hora is famous for its wine production and there are several vineyards. Make sure to book a lovely wine tasting at the vineyard of Vinné Sklepy Kutna Hora.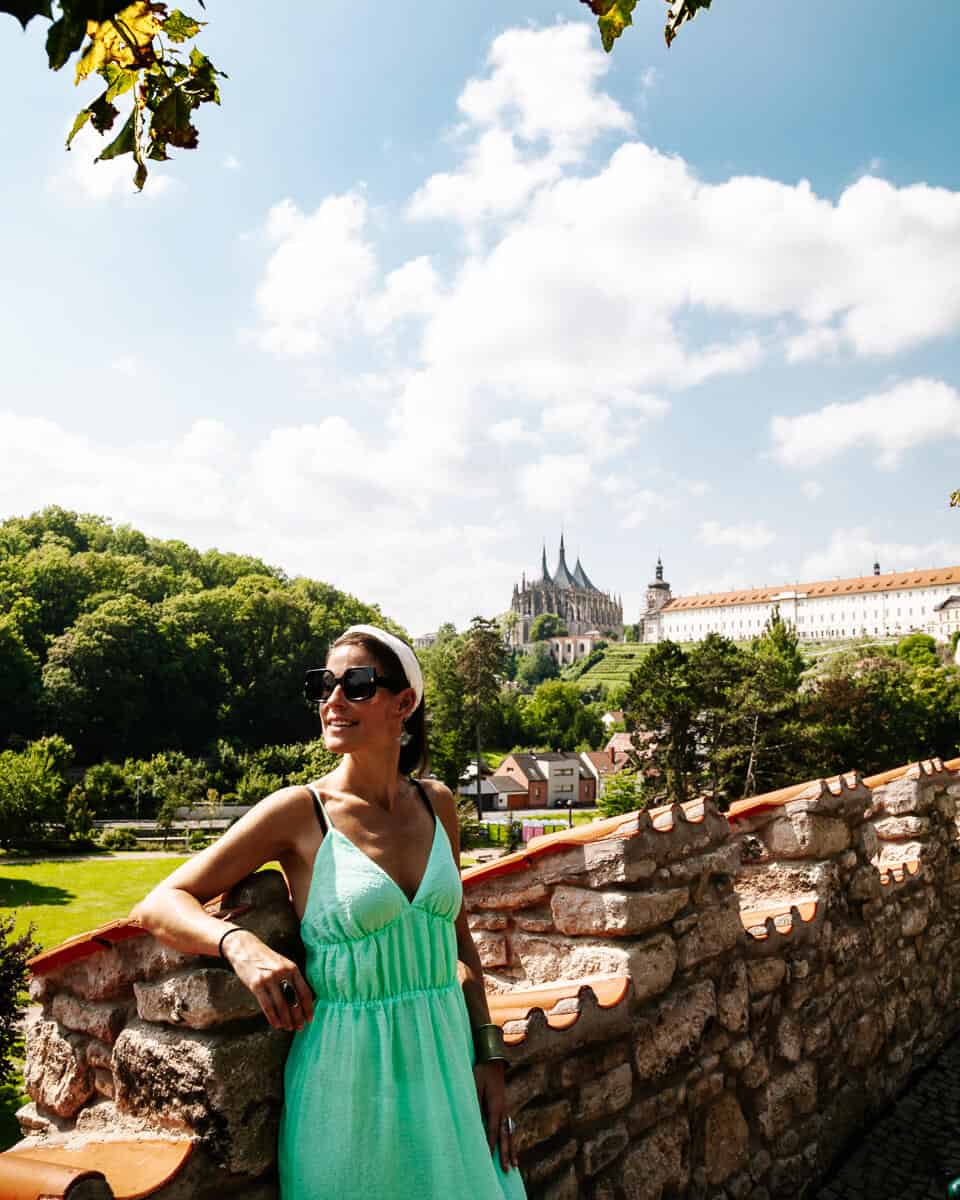 Curious? In the next article you will find my tips for things to do in Kutna Hora Czechia. Do you want to visit Kutna Hora from Prague? This is an interesting tour.
Hike in the Bohemian Paradise
Looking for a beautiful place in nature? Then one of the best things to do is to visit the Bohemian Paradise, only 100 kilometers away from Prague. Český ráj, consists of several rock cities, with impressive rocks, walls and towers, made of sandstone and is a true hiking destination. You can walk for days from village to village, through the lovely pine forests and visit castles. But you can also go for a beautiful day hike in this area and travel back and forth to Prague. Do you want to visit the Bohemian Paradise as a day trip from Prague? This is an interesting tour.
Curious about the the Bohemian Paradise and how to include this in a mini road trip through Czechia? Have a look in the next article.
Mini Travel Guide Prague – tips
Hotels in Prague – 3 tips
Prague offers so many hotels, in different price ranges. It is recommended to stay within walking distance of Prague sights and most important things to do.
Motel One Prague-Florentinum
Motel One Prague-Florentinum is part of the well-known chain and is centrally located on Na Poříčí, a 10-minute walk from the Town Hall Square and a 15-minute walk from Charles Bridge. There are modern furnished rooms, fully equipped.
Check the latest prices and availability at Motel One Prague-Florentinum here.
Nerudova 211
Are you looking for a special place to stay in Prague? Nerudova 211 is a monumental building located in the Malá Strana district, offering the most beautiful suites. All ceilings and wall paintings are authentic and still in their original condition. Within 5 minutes you are in front of Prague Castle.
Want to spend the night at Nerudova 211? Check the latest prices and availability at Nerudova 211 here.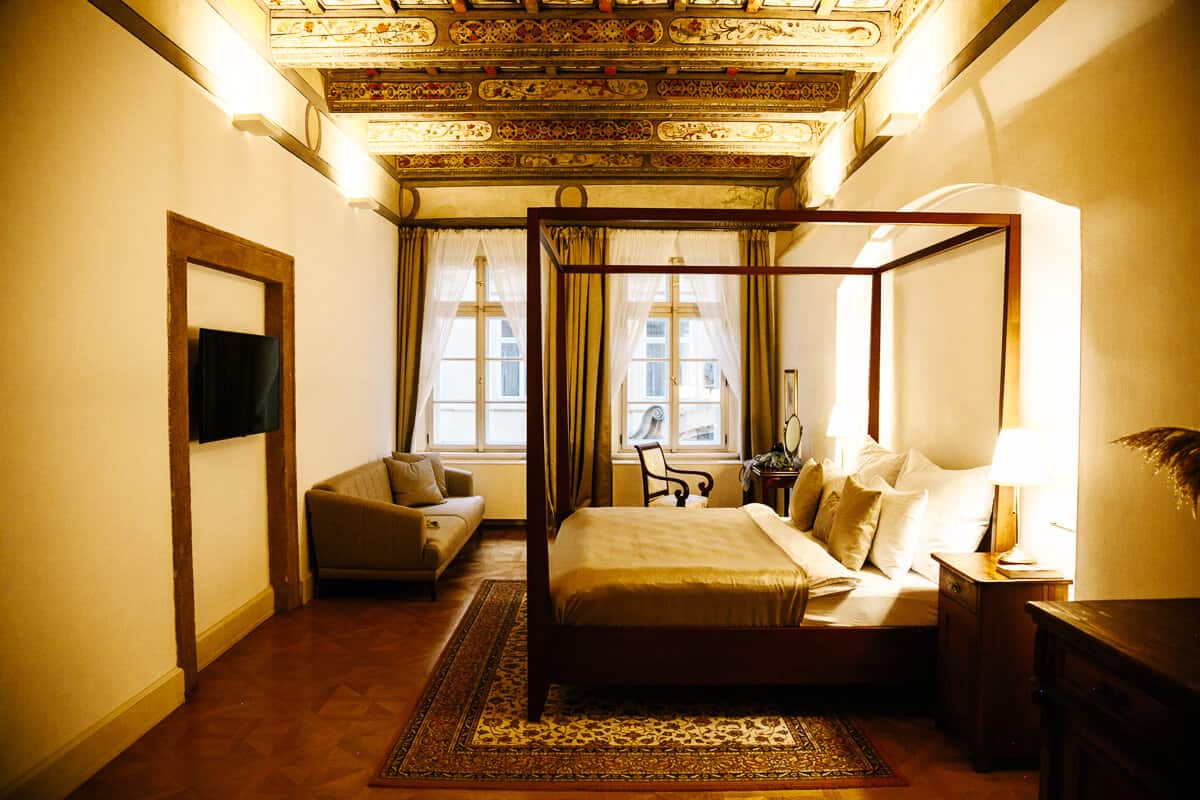 NH Collection Prague Hotel
If you are staying at the NH Collection Praag Hotel, you will go up by cable car. The hotel offers spacious rooms with views of the city. The hotel is located a bit outside the center. Check the latest prices and availability here.
Looking for more hotels in Prague? Here you will find a comprehensive overview.
Tours in Prague
Looking for tips and tours in Prague? Check out the next tours here.
Restaurants in Prague – 10 tips
In Prague you can enjoy delicious food and drinks. After a day of exploring the many things to do in Prague, there is nothing better than settling down on a terrace for a good lunch, drink or dinner. These are my tips for restaurants in Prague.
Restaurant Mlynec
Looking for a fine dining experience with a view of the Charles Bridge? Then book a table on the terrace of restaurant Mlynec. Here you will be completely pampered with delicious dishes and matching wines during a 4- or 5-course menu. The cuisine consists of a mix of Czech dishes, with a modern culinary twist. You can also dine in style indoors, while having a look at the preparations of your dishes in the background, in the open kitchen. Make sure to reserve your table on time.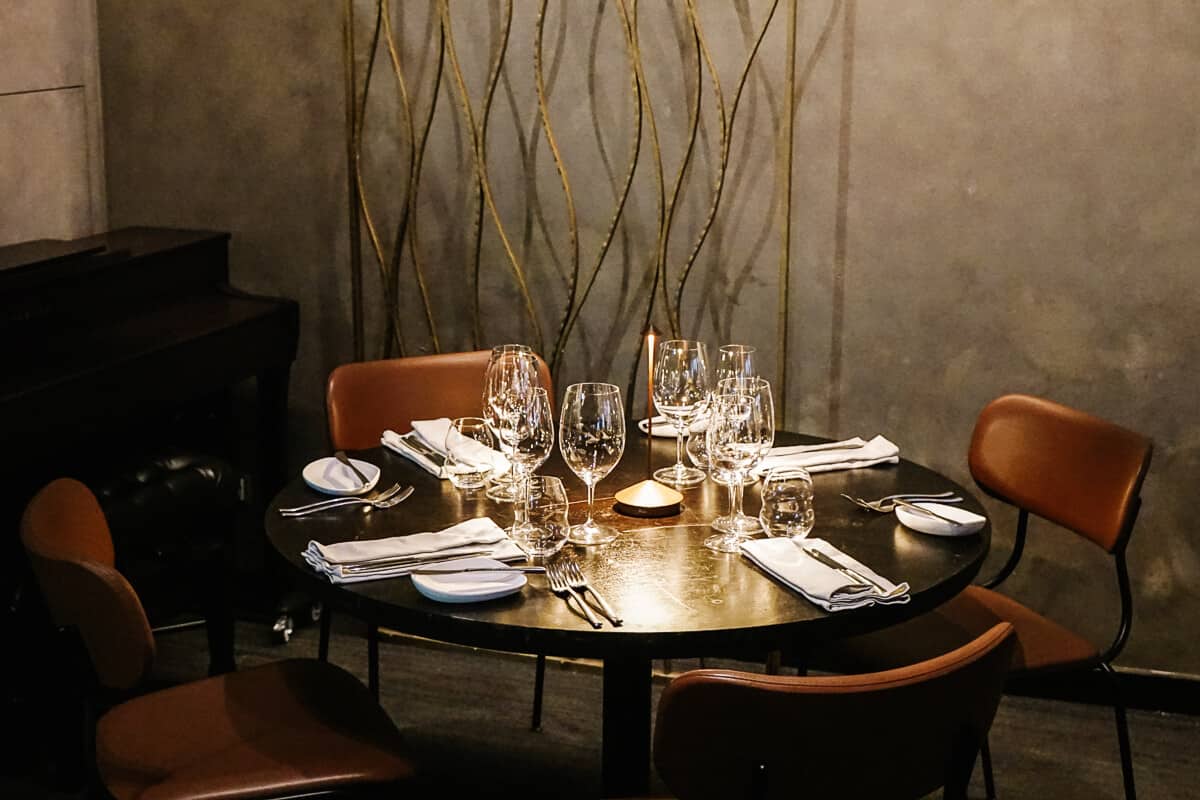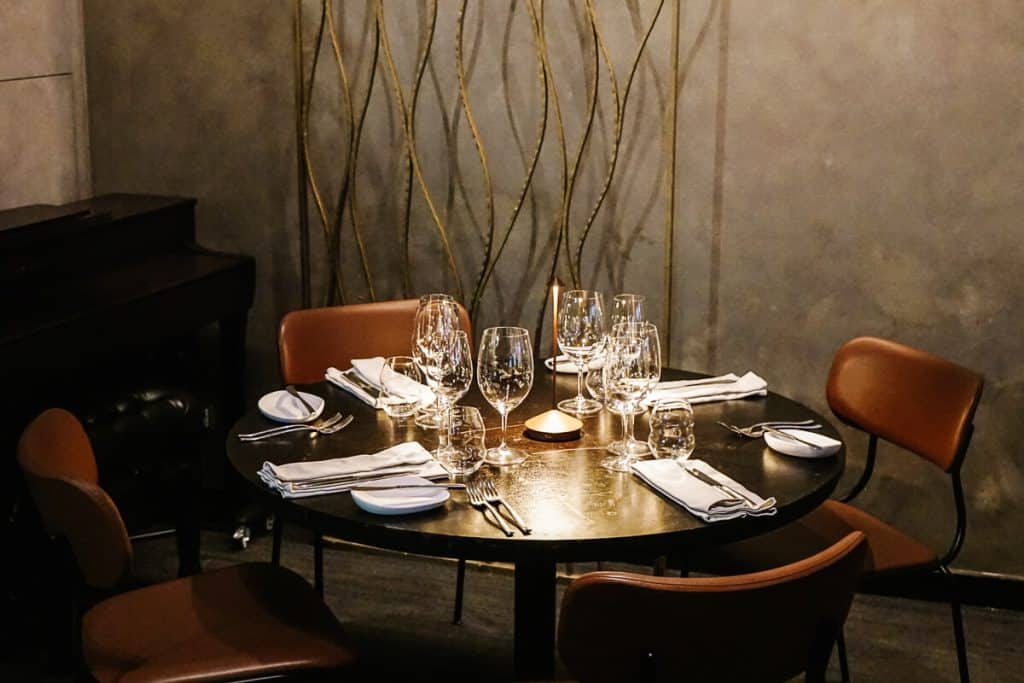 Restaurant Field
Restaurant Field in Prague was rightfully awarded a Michelin star. In the evening you enjoy a culinary 6- or 10-course tasting menu. And the good thing is that it is quite affordable for European standards.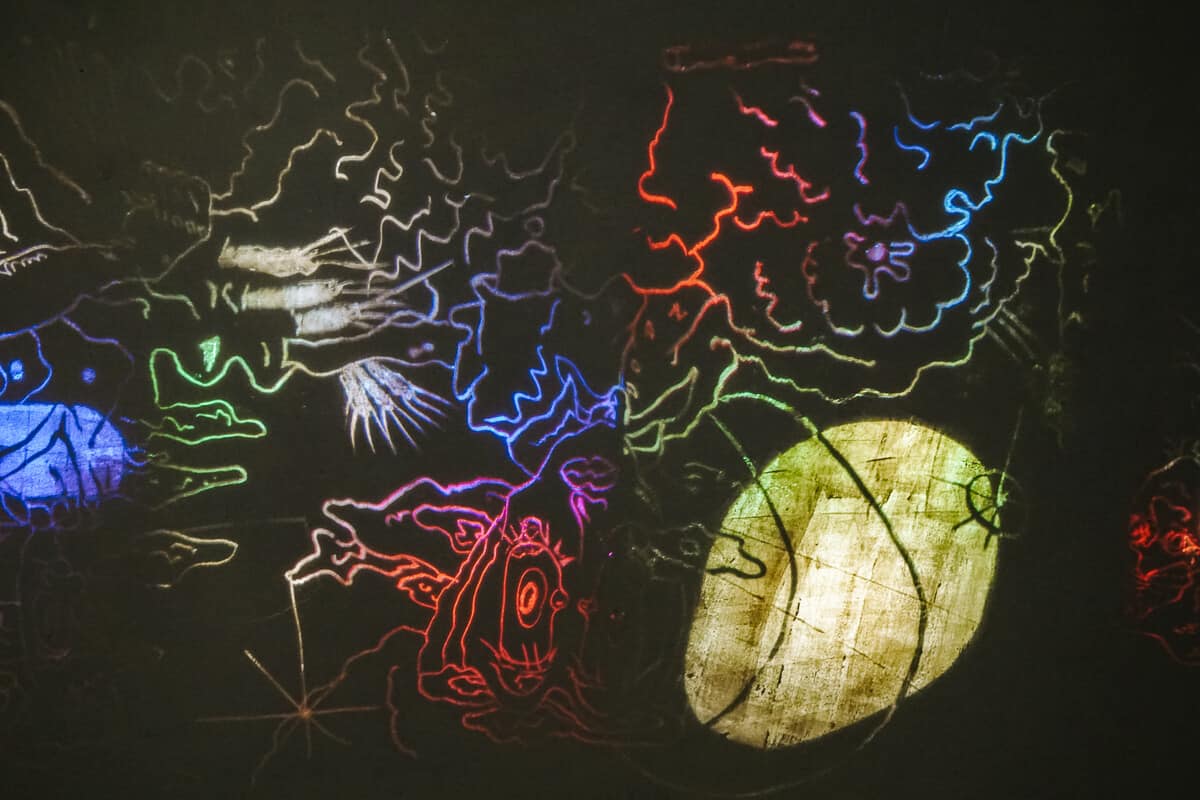 Other restaurant tips for Prague
Nejen Bistro in the Karlín district serves surprising dishes. When the weather is nice, you can sit here on the terrace.
For a good breakfast and delicious cakes, you want to go to Cafe Savoy, one of the most stylish cafes in Prague.
You can have breakfast and a nice lunch in the center at Bistro Monk.
For dinner with a beautiful view, eat at Kuchyn.
Drink different types of champagne at La Champagneria.
For tasty vegetarian food, go to Lekhá Hlava.
Do you want to have a glass of wine at a vineyard in the middle of the city? In Prague you will find the St. – Wenceslas Vineyard, one of the oldest in the country. Walk through the vineyard and enjoy delicious Czech wines.
Manifesto Market offers several street food stalls with food from all over the world
Transportation in Prague
In Prague it is wonderful to just walk around. Many sights and things to do are within walking distance of each other. In addition, Prague has a good public transport system, consisting of metro, tram or bus. Do you want to have dinner in one of the neighborhoods, outside the center in the evening? Then uber is also an affordable option.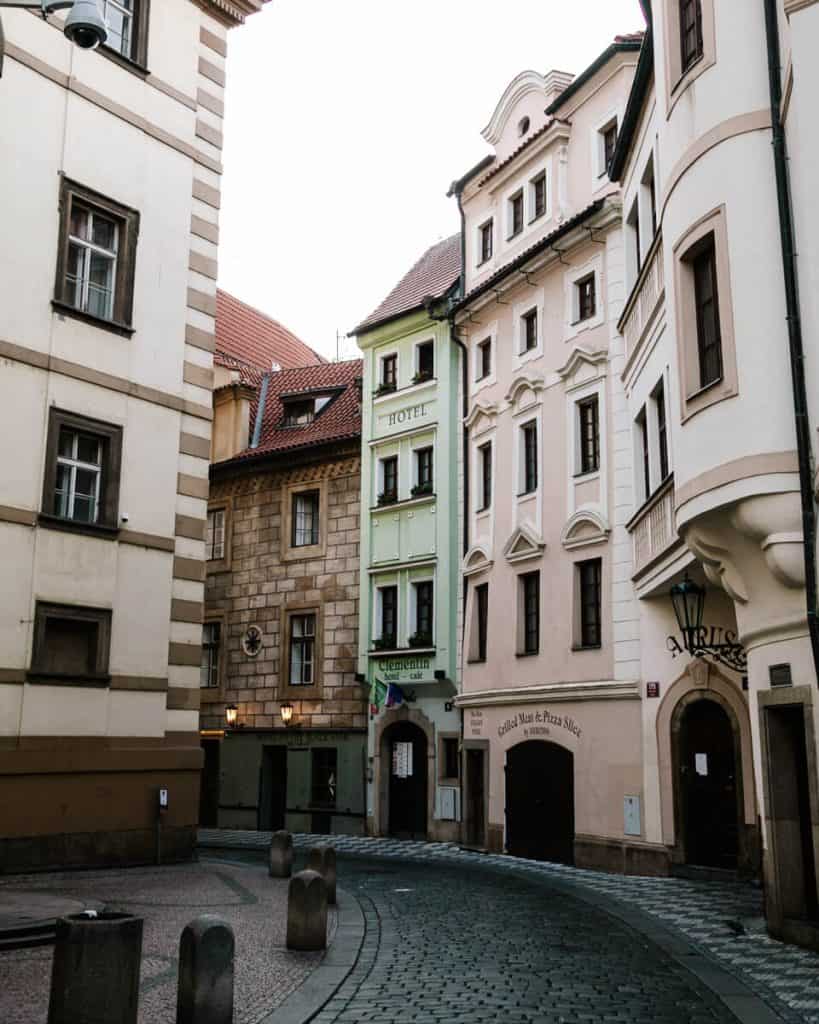 Prague Visitor Pass
Are you planning to discover Prague's landmarks and museums? Then it is recommended to purchase the Prague Visitor pass, offering access to numerous sights, attractions, museums and other things to do. This pass saves you money and you can also use public transport in Prague free of charge. Want to be prepared for your trip? Buy your ticket here in advance.
More about Czechia
Did you enjoy reading this article with tips and things to do in Prague and do you want to read more about Czechia ? You will find more inspiration and tips in the next articles. And make sure to have a look at www.visitczechia.com.
This article may contain affiliate links. If you purchase something using one of our links, we may receive a commission at no extra cost to you, which helps us keep this blog alive. Thank you for your support! Please see our disclosures for more information.