In the southernmost region of Switzerland, near the Italian border, you will find Locarno. Locarno is a beautiful town, located at the glittering Lago Maggiore and famous for its Italian dolce vita. It is the perfect place to unwind from daily life and enjoy the surroundings. In this article you will find my tips for the best things to do in Locarno Switzerland, including restaurants, transportation and hotels.
What to do in Locarno in Switzerland | 10 tips and things to do
Locarno is the third city of Ticino in Switzerland, after Lugano and Bellinzona. The town is famous for its beautiful location at the Lago Maggiore, historical center and great restaurants. In this article you will discover the best and most beautiful things to do in Locarno Switzerland.
Glittering lakes with the Swiss Alps in the background, fertile valleys, a mild and pleasant climate, beaches with palms, combined with historic villages, alleys, piazzas and the Italian dolce vita. Yes, I'm talking about Ticino, the southernmost region of Switzerland, near the Italian border. In this article you will discover the best things to do in Ticino in Switzerland and find many useful tips for your stay.
Take a picture at the Piazza Grande
The piazza grande is the central square of the city and is known for its architecture and pastel colored houses. A great place to take pictures and to settle down on one of the terraces.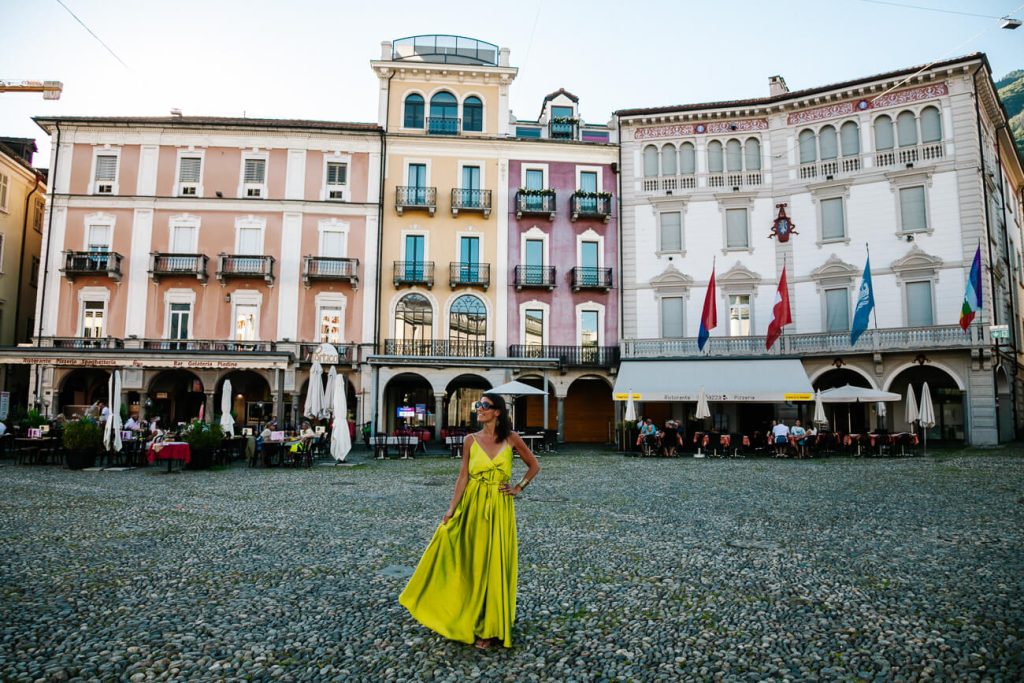 It is interesting to know that since 1946 the famous Locarno film festival has been held here every year, turning the square into the largest open-air cinema in the world. In addition, a large market takes place every Thursday. And that already since the 12th century.
Stroll along the boulevard
One of the best things to do in Locarno is to stroll along the boulevard. Here you could easily come back every day to go for a walk or take a seat on one of the many benches. Moreover, in summer there are several food stalls and concerts taking place.
Visit the Visconteo castle | Historical things to do in Locarno
One of the historic sites in Locarno is the Castello Visconteo. A place not to be missed if you are into history. This castle was built in the 12th century and is nowadays an archaeological museum. Castello Visconteo, located on the edge of the old town, is open on a daily base and worth a visit. And even if you don't want to go inside, it is a great photo spot!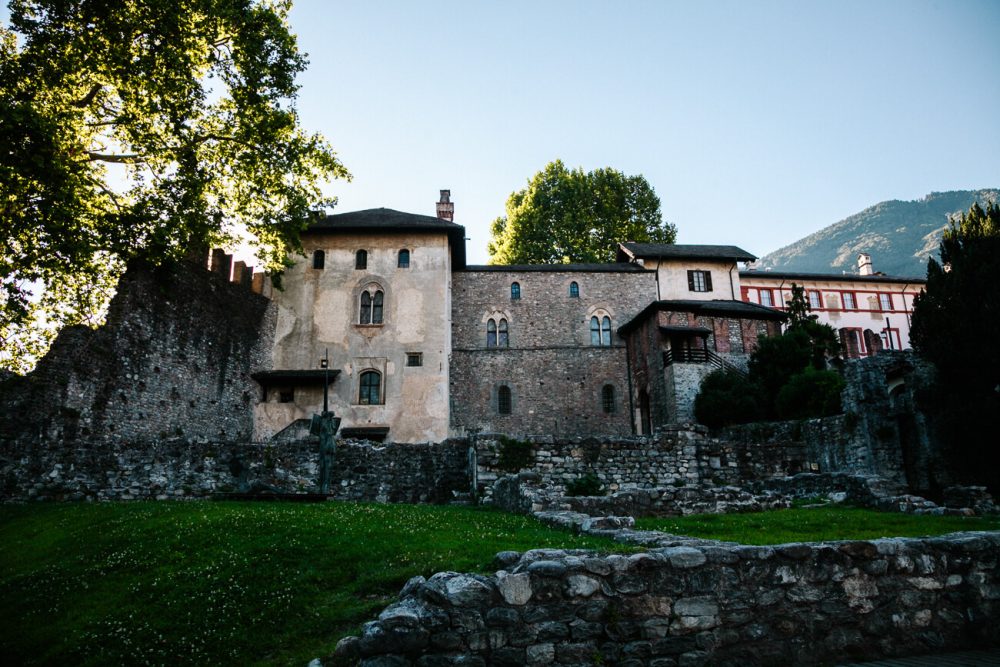 Tip: Make sure to download the izitravel app. With this free audio tour you will learn more about the history and sights in Locarno in Ticino.
Visit the churches
One of the things to do in Locarno if you are interested in culture is to visit the churches, because of their interior, paintings and lovely courtyards. Have a look at Santa the Maria Assunta church, or new church, the San Francesco and Sant'Antonio church.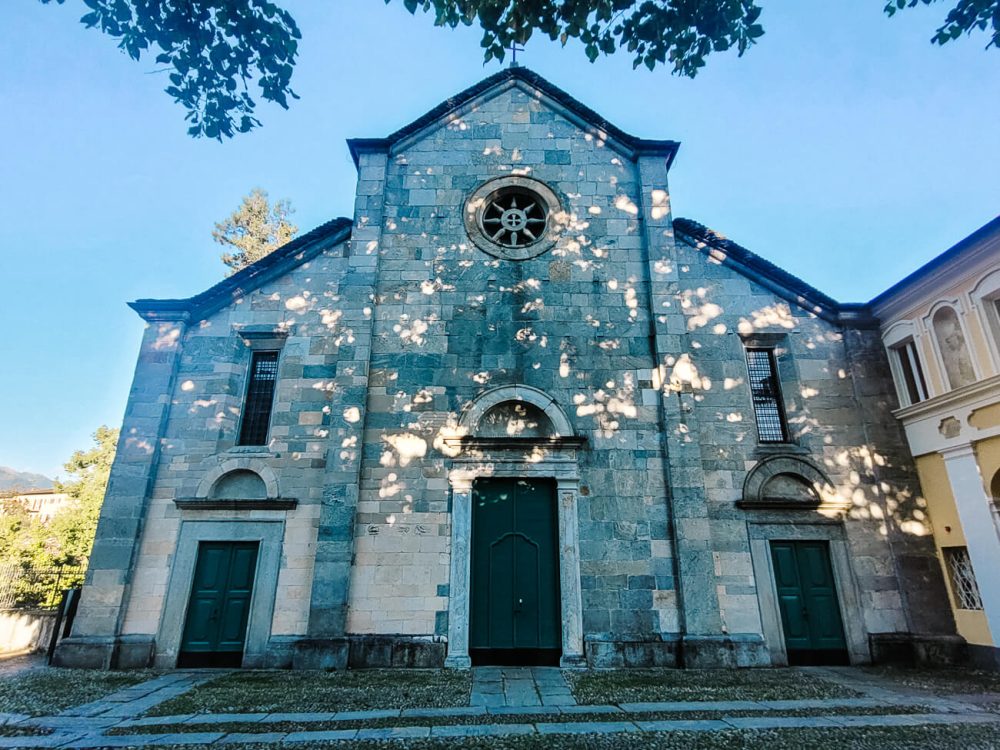 Hike to the Sacro Monte Madonna del Sasso Monastery
High above the glittering Lake Maggiore, halfway up the mountain, you'll find the Sacro Monte Madonna del Sasso Monastery, located in the municipality of Orsolina. And if only because of the beautiful location, a visit to this monastery should not be missed. A path consisting of steps, surrounded by greenery, leads you from the center of Locarno towards the entrance up the mountain in about half an hour. Inside the monastery there are murals, works of art and a small museum with information about its history. And of course you enjoy amazing views over Lake Maggiore.
Sacro Monte Madonna del Sasso means Our Lady of the Rock and was built in the 16th century as a place of pilgrimage. Today, the monastery is open to visitors.
Not in the mood for a walk? Then take the train up the mountain. Within a few minutes you are in Orselina. Are you staying at Hotel Belvedere? Then there is a cable car station next to the hotel. But, from here, you can also walk up the mountain within 10 minutes.
Take the funicular to the top of the mountain | Top things to do in Locarno Switzerland
When you think of Switzerland, you immediately think of mountains, cable cars and viewpoints. At least I do. From Locarno you can visit the top of the 1700 meters high Cimetta mountain. And this activity is without a doubt, one of the best things to do in Locarno. With a funicular you travel from the center of Locarno to Orselina, where the monastery Sacro Monte Madonna del Sasso is located. Here you change to the cable car to Cardada mountain (located at 1400 meters above sea level). The views of the lake and the surrounding area are already so beautiful. On arrival in Cardada you can take a walk or have a drink in the chalet.
But you actually want to go straight to the highest point, called Cimetta. In an open two-seater cable car you float up the mountain and once at the top you really feel on top of the world! Go for a walk, swing in the swing of the world and take a moment of silence to take in the breathtaking views of Ticino in Switzerland.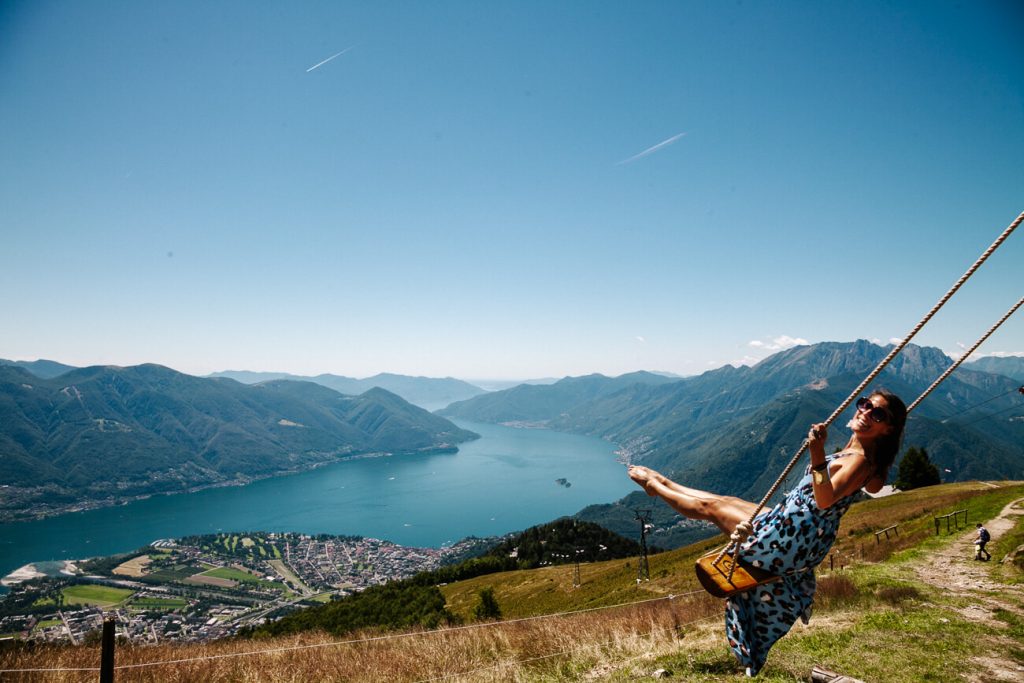 Go supping on Lake Maggiore
Stand-up paddle boarding is always a fun activity, but paddle-boarding on Lake Maggiore is different. The blue lake, with the mountains in the background, is a view that you will never forget. You rent a board from Wilson SUP and have plenty of time to paddle across the lake. You can paddle to one of the beaches or towards the Maggia river. If you are a bit more experienced, take a cool box with you and find a nice spot for a drink and snack. For me one of the top things to do in Locarno in Switzerland.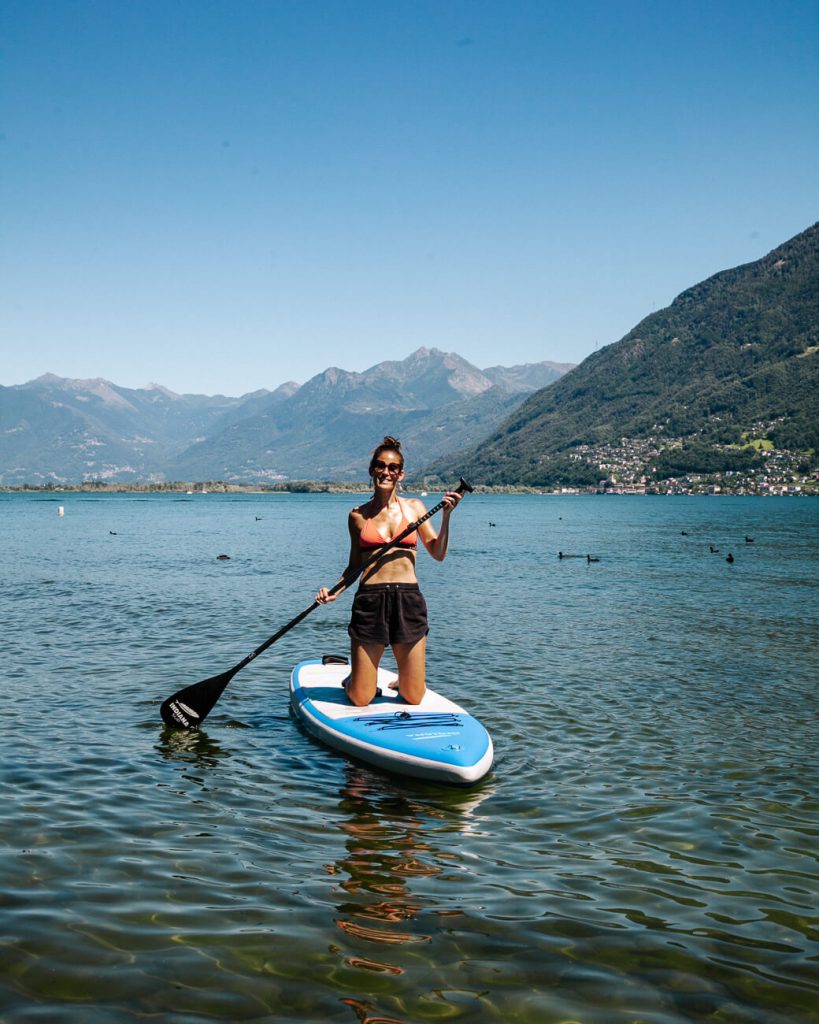 Enjoy delicious meals | Culinary things to do in Locarno Switzerland
It will not come as a surprise when I tell you that you van eat and drink deliciously in Locarno. And there is nothing better than enjoying a good glass of wine and great meal on a terrace after a day full of impressions. If you love fish as much as I do, make sure to have a dinner at restaurant Blu and Osteria Pozzo in Locarno. Osteria Pozzo serves a menu of the day, with three fish courses. Delicious! Try to find a spot on the terrace, so you can observe daily life pass by. Restaurant Blu is located at the Lago Maggiore and serves amazing seafood. It is also possible to opt for a tasting menu where you get to experience the best of the chef.
Other typical products and specialties from Ticino inxlude farmhouse cheese, salami, polenta and Merlot.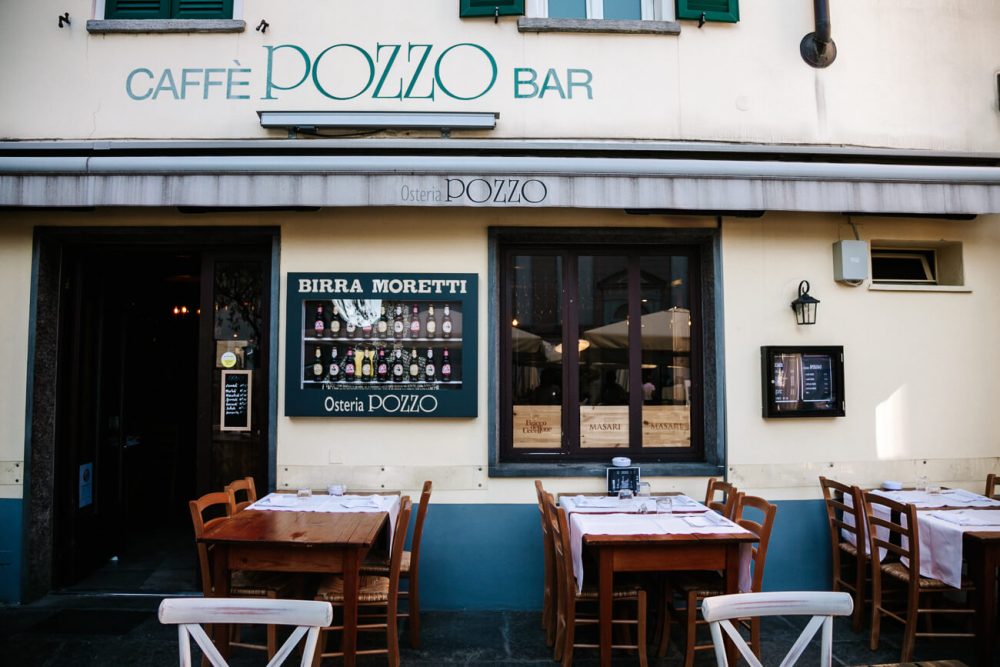 Discover things to do in the surroundings of Locarno in Switzerland
Locarno is the perfect base to discover beautiful Ticino and its countless things to do. Think of botanical gardens, lovely towns, bike routes through the Maggia Valley, wine tastings and organical farms. In the next article you will read all my tips for things to do in Ticino.
Spend the night in Hotel Belvedere
Hotel Belvedere is located on a mountain in Locarno with amazing views of the surroundings and Lake Maggiore. The hotel has a swimming pool, restaurant La Fontana and a nice garden. There are several fully equipped rooms spread over different buildings.. Try to get a room on the top floor for the best views. It is well worth the money.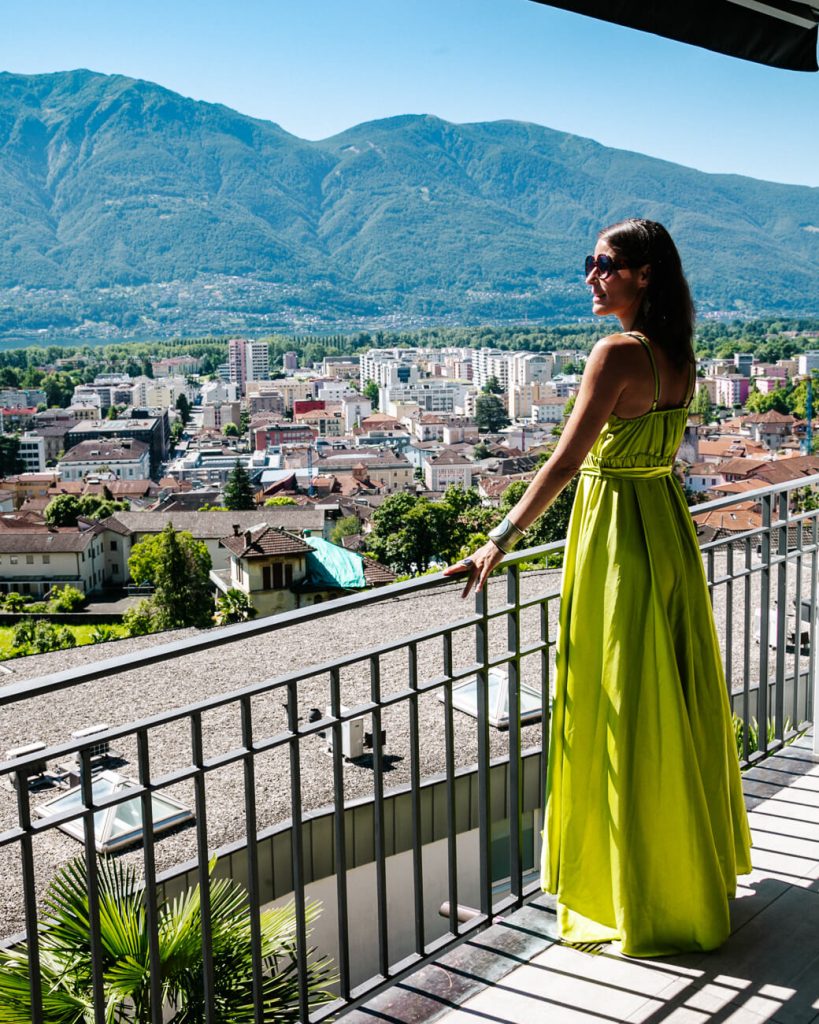 The Hotel Belvedere was built in the 15th century and was the residence of a wealthy family. It has been in use as a hotel since the 19th century.
From Hotel Belvedere you can walk to the center and discover the many things to do in Locarno within 10 minutes. It is also a 10 minute walk up the mountain towards the Sacro Monte Madonna del Sasso monastery. Belvedere has its own cable car station which takes you directly up the mountain.
Curious about Hotel Belvedere? Check here here the availability and current prices of Hotel Belvedere. Looking for another place to stay in Locarno? Click here for an overview of the best hotels in Locarno.
Mini travel guide Locarno
Tours in Locarno
Looking for more things to do in Locarno Switzerland? This is an overview with tours:
How to reach Locarno in Switzerland
Locarno is a town located in Ticino. Several cities in Ticino have airports. But due to the great railway network, Ticino area is very easy to reach by train from several Italian and Swiss cities. Sustainable and very comfortable! I myself traveled from Amsterdam to Basel within 7 hours and then via Zurich to Bellinzona, the capital of Ticino. From there it is only 25 minutes to Locarno. A long day but very comfortable. Especially during the crowdy days at European airports.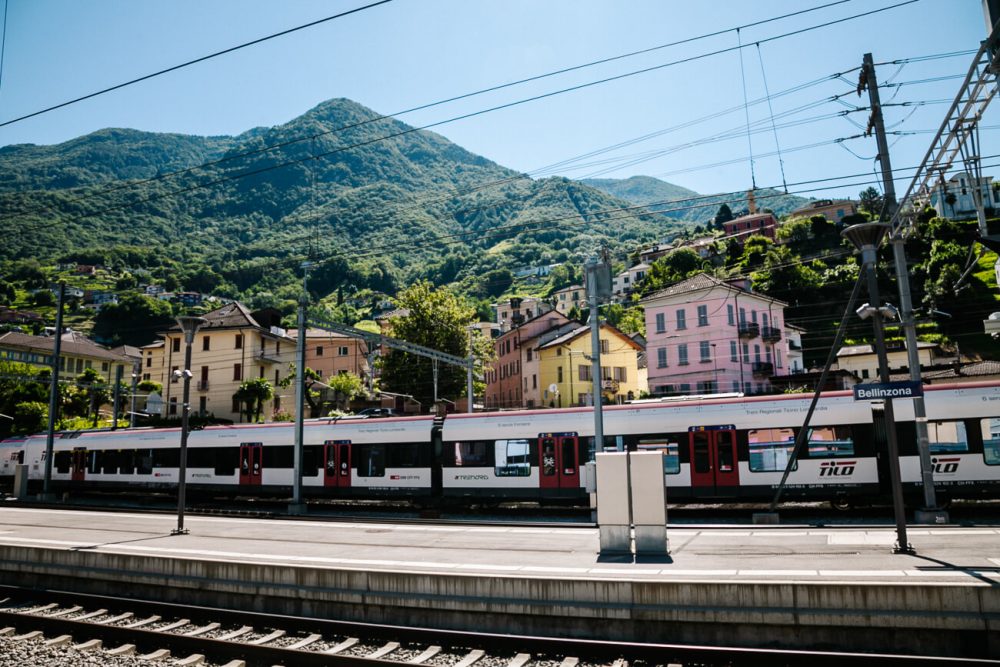 It is recommended to purchase the Suisse Travel Pass. This gives you unlimited travel access throughout Switzerland. Find more information about traveling by train here and for public transport in Switzerland here.
Interested in traveling by train to Switzerland? You can buy your Suisse Travel Pass here.
Ticino ticket
A very good concept of the Ticino region in Switzerland is the Ticino ticket. As soon as you check in at a hotel, youth hostel or campsite, you will receive the Ticino ticket included with your booking. With this ticket you can make free and unlimited use of public transportation during your entire stay in Ticino. You will also receive discounts at different places in Ticino. Here you can download the app with all the information.
More about Switzerland
Are you as excited as I am and do you want to know more about the many things to do in Locarno in Switzerland? Then take a look at the website of Ticino. Want to know more about Ticino? Have a look in my guide with many tips and things to do in Ticino.
Pin and save "Things to do in Locarno"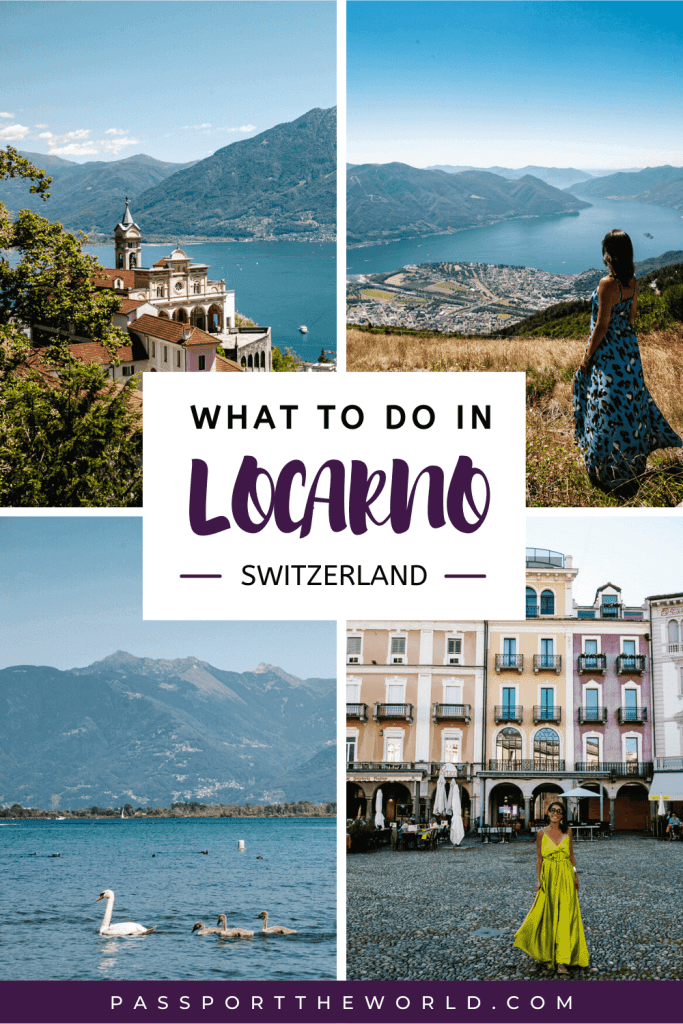 This article may contain affiliate links. If you purchase something using one of our links, we may receive a commission at no extra cost to you, which helps us keep this blog alive. Thank you for your support! Please see our disclosures for more information.