Do you like to get inspired by art around the world? Art is a nice way to understand more about a country and culture. I love spending my free time in a city, by visiting exhibitions with modern art, and discovering local artists. Latin America represents many famous artists. Everyone known for their own unique style and work. This is a list, with some of my favorite painters, I got to know during my travels through Central and South America. From Peru, Argentina, Guatemala, Cuba, Chile, Venezuela, Uruguay, Colombia, Mexico and Ecuador.
Argentina
Antonio Seguí
Antonio Seguí (born in 1934) is a painter from Argentina, currently living and working in Paris. I think his art is really cool, especially his works, showing a crowd of little figures, walking in different ways and directions. It makes me smile, lough and wonder at the same time. The crowd of people, covering the surface of the canvas, is a characteristic element in Seguí's work. Most of the figures are men and are wearing a hat.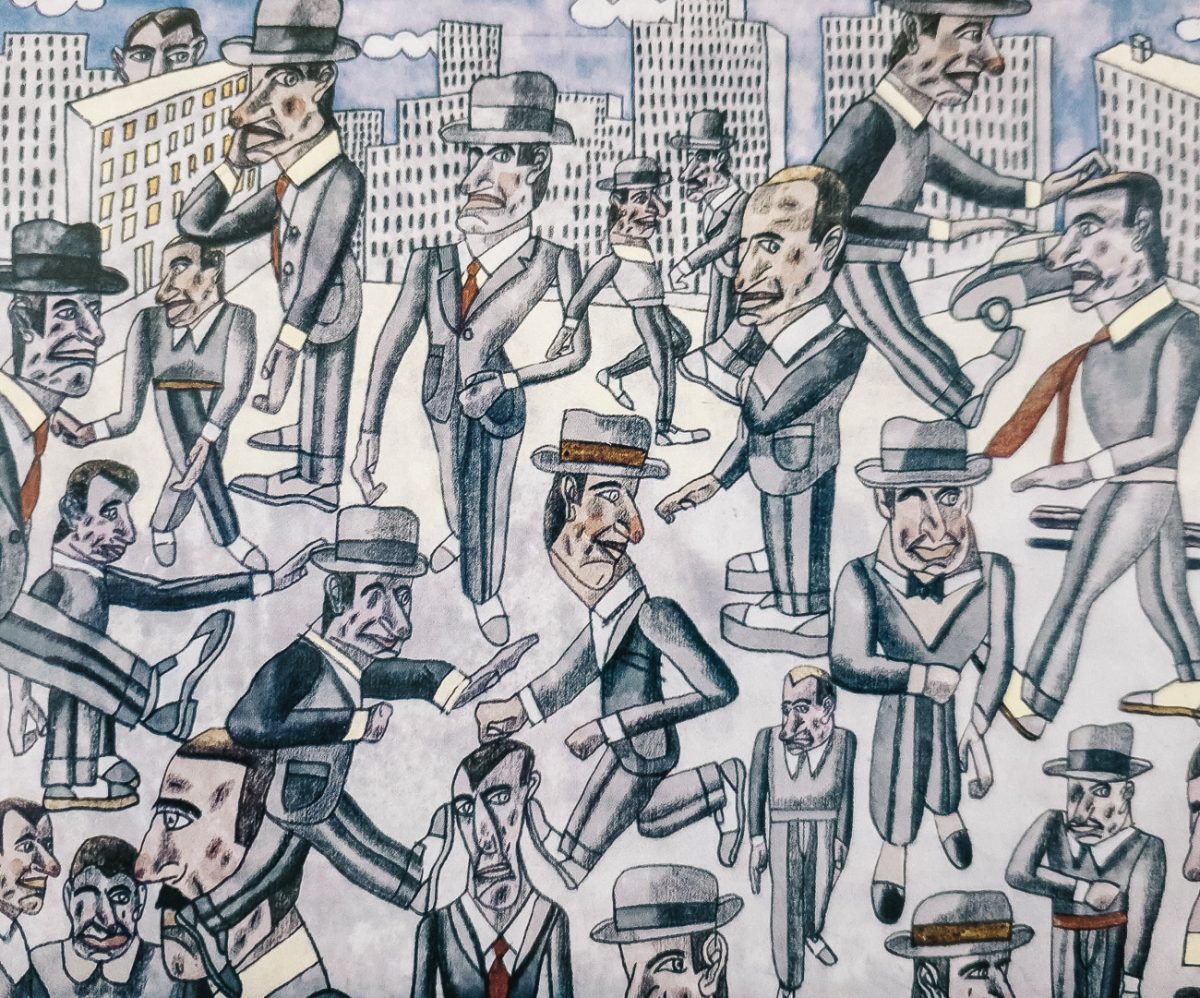 These paintings are explained as showcasing urban life, with its inhabitants acting like speedy automatons, that take different routes leading nowhere. Up close, each figure is an individual, walking around and doing different things. But from a distance, the individuals conform a complex patterns in a labyrinthic landscape. In other paintings Seguí has represented figures related to tango. Various works are related to the story of Carlos Gardel, one of Argentina's most famous tango singers. Seguí's work can be seen in the MoMA in New York, Buenos Aires Museum of Modern Art and Centre Georges Pompidou, among others.
Cuba
Wifredo Lam
The art of Wifredo Lam (1902 – 1982), has always been interested me. I love the way, he works with shapes and shadows. Looking at his work, makes you feel like entering a surreal world of ghosts and mystical powers of nature.
When he moved to Spain in the beginning of the 20th century, he soon became friends with Picasso, Miró and Breton. Influenced by the work of these artists, he developed his own unique style described as:"primitivism, influenced by cubism".
It is said, that his work got inspired by African rituals and myths. And African culture became one of the main themes in his art. Lam grew up with this culture, as his family was practising these rituals. Also, when Wifredo Lam moved back to Cuba, he was shocked about the inequality and relationship between the white and Afro-American people in his country, making it an important subject in his life. His work can be seen all over the world, including the Museum of Modern Art in New York. In Havana there is the Centro Wifredo Lam, showing modern art from all over Latin America and Africa.
Raúl Martínez
Another great artist worth mentioning is Raúl Martínez (1927-1955). He is best known for his colorful pop art portraits, including Cuban political figures, such as Che Guevara, Fidel Castro and José Martí, Cuba's national hero. And I personally love seeing it.
During his time in Chicago, he was influenced by the growing pop art movement. Martínez created a series of designs for magazines, books, and posters. Many of his works highlight themes and iconography of the Cuban revolution, using vibrant colors and comic book themes.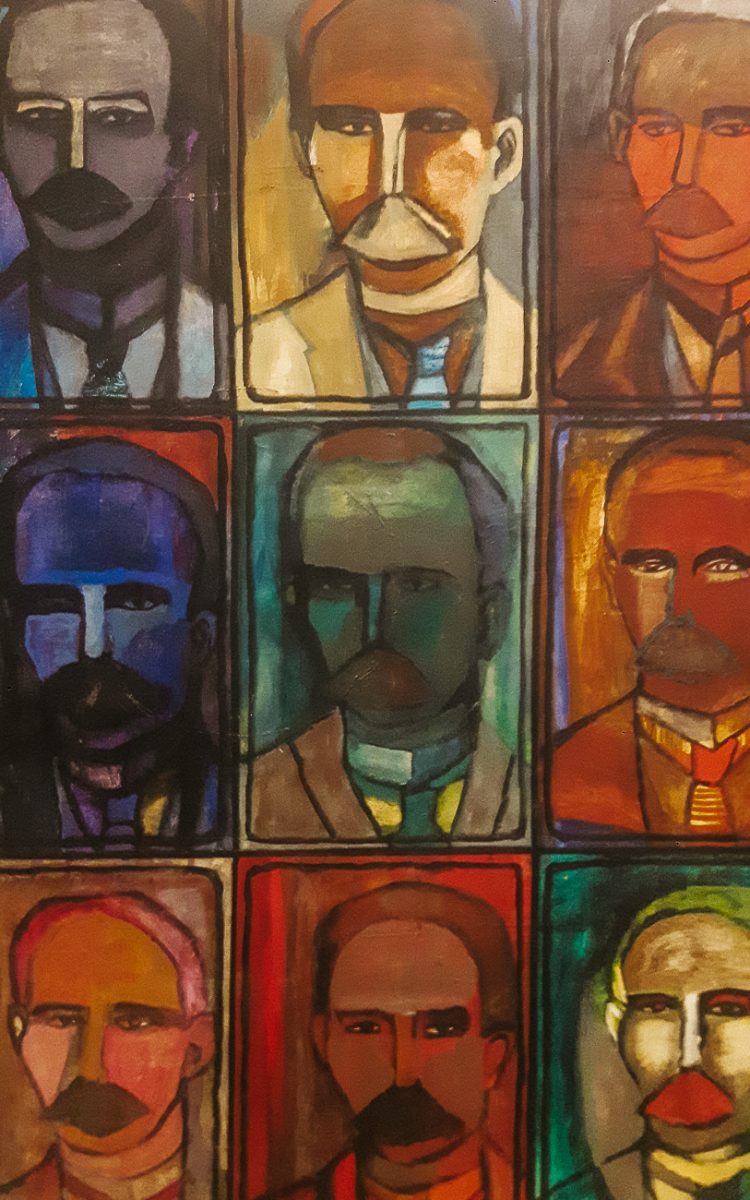 Works by Raúl Martínez have been, and are still on exhibit in museums throughout the world, including exhibitions in the Center of Cuban Studies in New York. Cuba's National Museum of Fine Arts dedicates a large space to Raúl Martínez.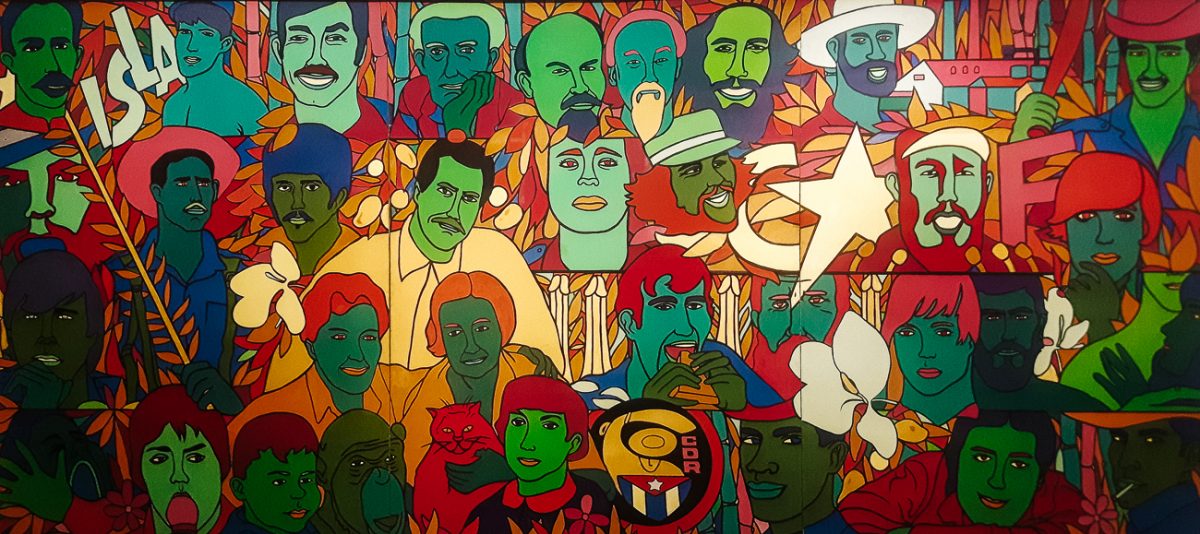 Ecuador
Oswaldo Guayasamín
During my first visit to Ecuador in 2006, I encountered the work of Oswaldo Guayasamín (1919-1999). I was impressed by the absurd shapes, his use of color, and especially the intense emotions on the faces of the figures he portrayed. Oswaldo Guayasamín is considered one of the most important and famous artists in Ecuador. He made over 13,000 paintings and held more than 180 exhibitions all over the world, including Paris, Barcelona, New York, Buenos Aires, Moscow, Prague, and Rome. His work, which often represents different forms of social criticism, was highly influenced by Cubism, the works of Pablo Picasso. In Quito, you can find his most important works in the Museo/Fundación Guayasamín. Meet Guayasamín and his amazing work in this article.
Chile
Roberto Matta
Roberto Matta (1911–2002) was one of Chile's best known painters, specializing in abstract expressionist and surrealistic art. I came across his work in different exhibitions in Buenos Aires and Santiago de Chile and immediately loved it. His use of colors, strange objects and bizarre shapes make you watch twice and really think about the piece of art.
Matta was introduced to artists such as, Salvador Dalí and André Breton, who motivated him to start a career, during his travels to Europe and the USA. It is said that Matta's work was influenced a lot by world politics, with the canvases becoming busy with images of electrical machinery and distressed figures. Wars, tortures and injustices inspired his vast compositions, enriched by the tension in the colors, signs and messages.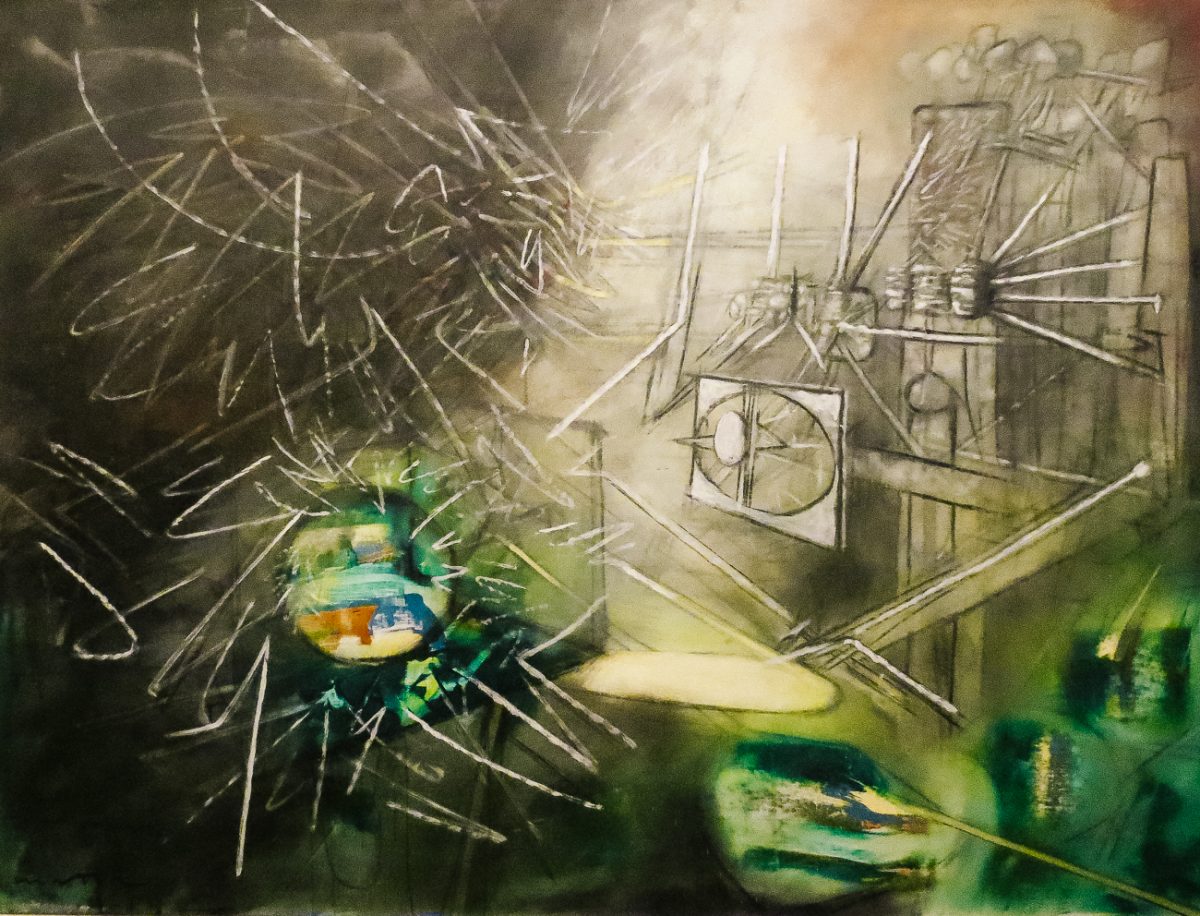 Matta's works can be seen in the Tate Gallery in London, The Museum of Modern Art in New York, the Peggy Guggenheim Collection in Venice among others and different museum of modern art in Latin America.
Matta was a strong supporter of the socialist government of president Salvador Allende in Chile. A 4×24 meter mural of his entitled The First Goal of the Chilean People, was painted over with 16 coats of paint by the military regime of Pinochet following their violent overthrow of Salvador Allende in 1973. In 2008 the mural was completely restored, and is displayed today in Santiago at the city hall.
Venezuela
Carlos Cruz-Diez
Carlos Cruz-Diez (1923-2019) was a famous painter coming from Caracas. He is described as a kinetic and opt art artists. Famous for his own theories, use and perception of colors. And that's exactly what I like about his work, an almost hallucinating way of color use.
"Colour evolves continuously in time and space. "I want people to realise that colour is not a certainty, but a circumstance". "Red is maybe red. It's not the same if you hold an object under the sun as when you hold it in the shade." he explained in some of his interviews. Carlos Cruz-Diez would would become, together with Jesús Rafael Soto en Alejandro Otero, the best-known Venezuelan artists of the 20th century.
Cruz-Diez used to work and live in Caracas as a teacher, designer, illustrator and artistic director. During his travels to Europe, he discovered new trends such as geometric abstract art and the Bauhaus-theory to combine art and industrial design. In Caracas you can visit the famous museum, named after him "Museo de la Estampa y del Disiño Carlos Cruz-Diez of Museo Cruz-Diez". Read more about the artists in the following article , published in the Guardian.
Mexico
Frida Kahlo
As long as I've known the name of Frida Kahlo (1907 – 1954), I have been impressed. Impressed about her outspoken appearance, her life, her art and her unique style. Frida Kahlo was a Mexican painter known for her many portraits, mixing realism with fantasy. Her style is often described as naïve folk art focusing on, questions of gender, race and identity. Due to a serious accident that paralyzed her, Frida Kahlo spend most of her time, laying and working from a bed. Something visible in het art, as her paintings often had strong autobiographical elements.
The work of Frida Kahlo can be seen in all major modern art museums around the world. In Mexico City, you can visit her former home, La Casa Azul, where she lived with Mexican painter Diego Rivera until her death. Read more about this interesting place in this article.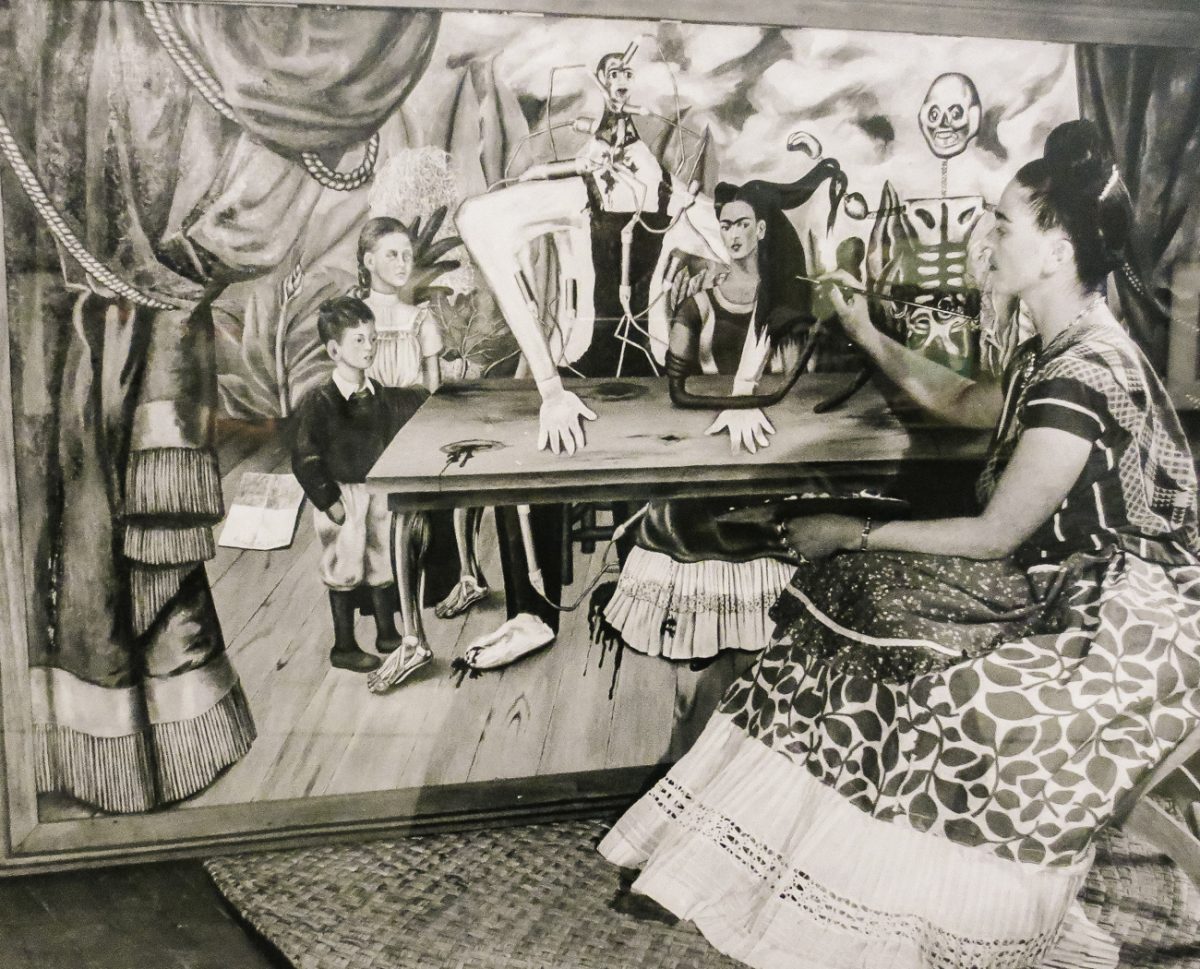 Diego Rivera
Diego Rivera (1886 – 1957), was a prominent Mexican painter. He became well known for his giant murals in public spaces and relationship with Mexican painter Frida Kahlo. I can look at the overwhelming paintings for minutes and love the individual figures on it.
His large frescoes played an important role in mural movement in Mexican and International art. His style became part of the Mexican muralism. Rivera's work, is sometimes compared to the stelae of the Maya, because of its storytelling. Themes in his art include, Mexican history, society and many of his murals contain social and political messages. Rivera developed his own unique style, influenced by the cubism and traditional Aztec art. Showing large figures and bold colors and at the same time using different symbols coming from pre-Columbian art. Diego Rivera and Frida Kahlo lived together in Mexico City, until the death of Frida Kahlo in 1954. Rivera painted murals in Mexico, San Francisco, Detroit and New York and his work can be seen in different museums. Some of Rivera's most famous murals are featured in the National Palace in Mexico City.
Rufino Tamayo
Rufino Tamayo (1899 –1991), was a Mexican painter of Zapotec heritage. His paintings are described as figurative abstraction with surrealist influences.
Although he lived many years abroad in New York and France, Tamayo was proud of his Mexican culture. Something visible in his art, as he highlighted Mexico's ethnic differences in the people, stories and figures he painted. Also, he was trying to distance himself from revolutionary artists, such as Diego Rivera. Not wanting to be part of a specific trend or style.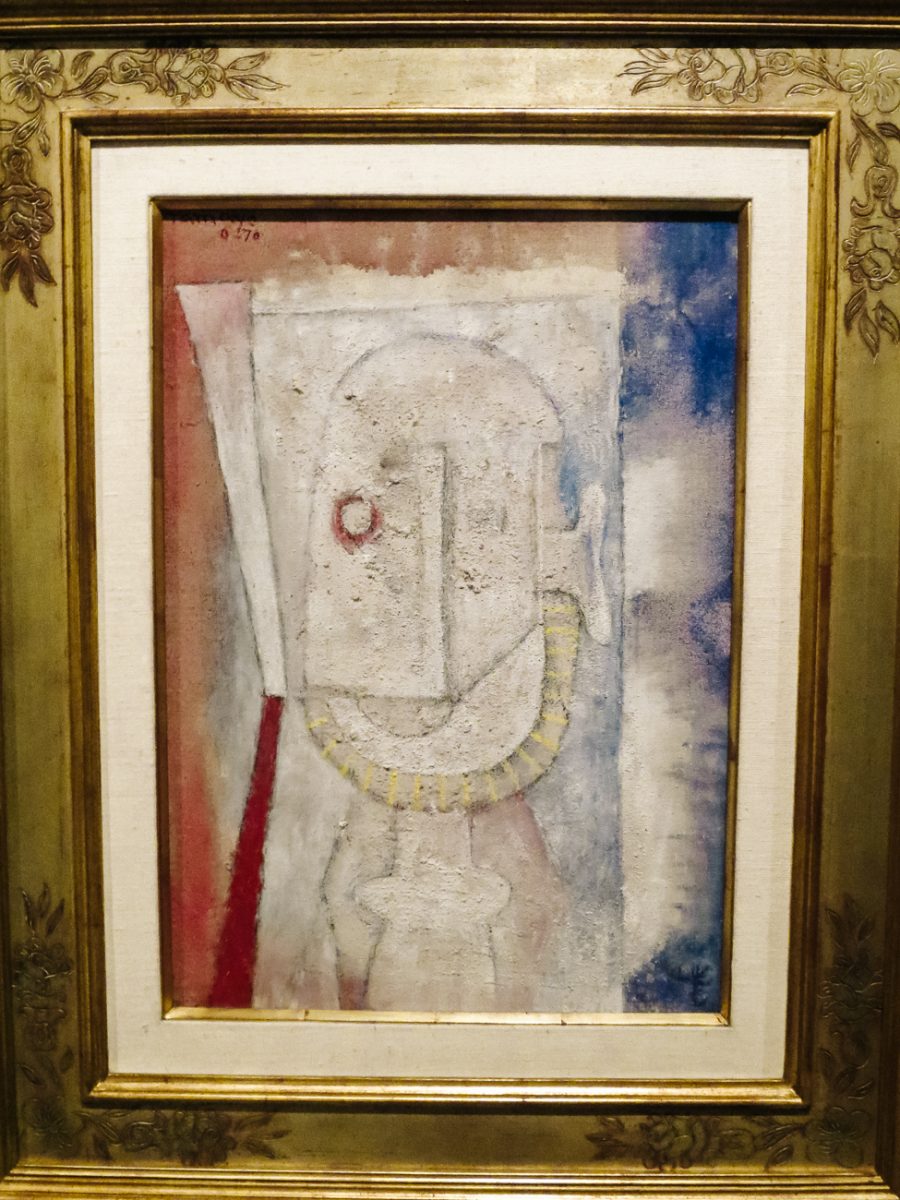 He was discussed by his use of colors, as he only used a few. He asserted that fewer colors in a painting gave the art more meaning. Also, it is said that Tamayo used his composition as a focal point instead of focusing on one subject only. By doing so, one sees and looks at the painting as a whole. In Oaxaca you will find the Museo Rufino Tamayo, showcasing many pre-Columbian artefacts.
Colombia
Fernando Botero
The paintings and sculptures of Fernando Botero (born in 1932) are highly recognizable. The voluptuous shapes of the people in his portraits are remarkable, and sometimes even bizarre. But that is precisely what makes his art so characteristic and special. His work always puts a big smile on my face. His art can be found in the streets of New York, Barcelona, Madrid, Bangkok and Jerusalem. But you can find most of his work in Colombia. His most important paintings can be found in Museo Botero in Bogotá and Museo de Antioquia in Medellín. Read here more about famous artists, coming from Colombia.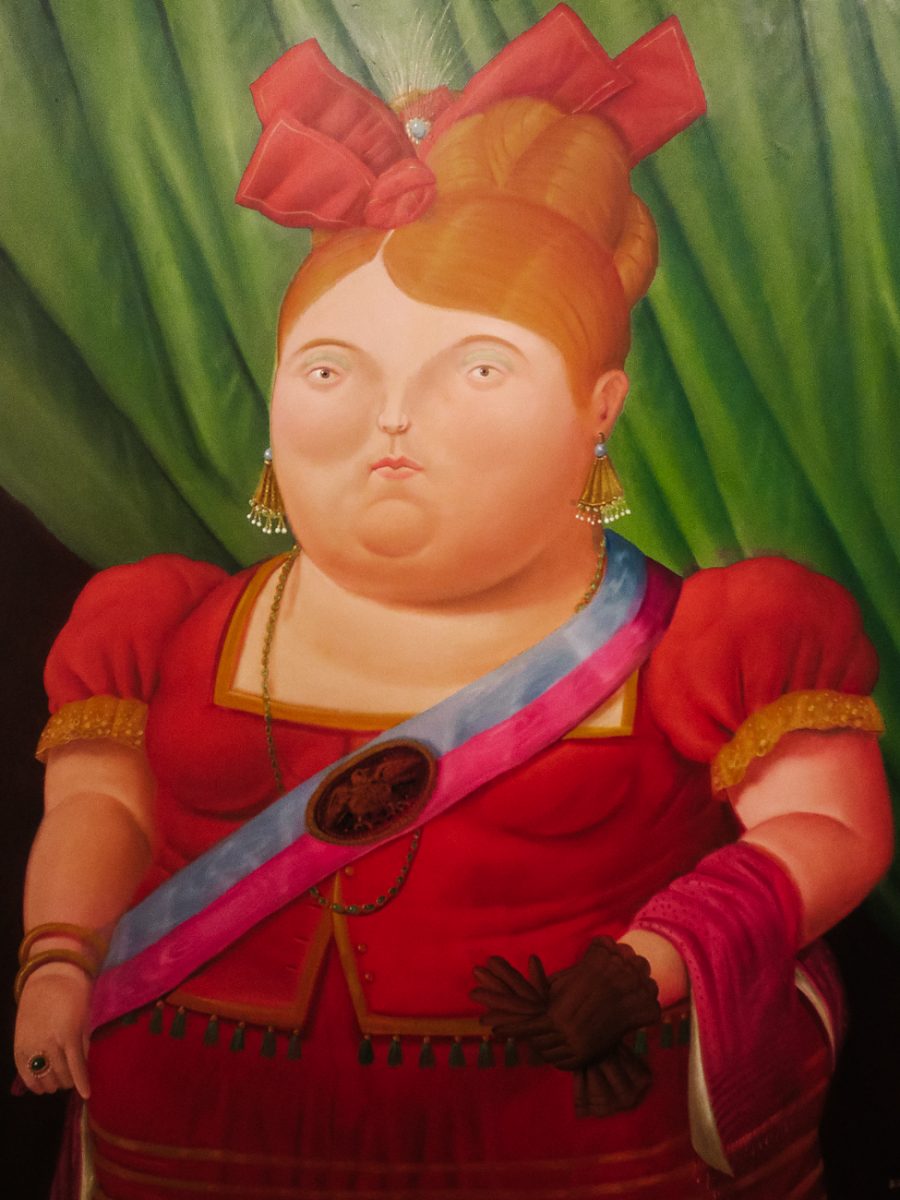 Uruguay
Joaquín Torres García
Joaquín Torres García ( 1874 – 1949) is without a doubt one of the most renowned artists, coming from Uruguay. He is known for his collaboration with Gaudi in 1903 on the stained glass windows for the the Sagrada Família. Many of his work include clear grid compositions and schematic signs. I have always been attracted to the colorful painting and simple figures in it.
As an adolescent he moved to Spain and established himself as a leader in Barcelona's rt and culture scene. He developed an unique style described as Universal Constructivism, a style of art, taught in many art schools.
By using basic geometric structures, coming from the pre-Columbian and modern world, and transforming them into universal pictographs (such as a sun, moon, man and woman) he wanted to develop an universal style of art, meaningful to anyone viewing it. Many important museums around the world included his works, such as the MOMA and Solomon R. Guggenheim Museum in New York and many museums in Latin America.
Peru
Fernando de Szyszlo
Fernando de Szyszlo (1925-2017) was a Peruvian painter and sculpture and became a key figure in abstract art in Latin America since the mid-1950s. His work can be seen in different museums and exhibitions around the world, including the MOMA and Guggenheim museum in New York, Modern Art Museums in Lima, Sao Paulo, Washington and Houston.
After his graduation in 1948, he traveled to Europe where he studied works of Rembrandt, Titian and Tintoretto, and influences of Cubism, Surrealism abstraction. While in Paris he was part of a group with Latin American artists and writers who met regularly at the Café de Flore, engaging in discussions on how they could participate in the international modern art, while preserving their cultural identity. Upon his return to Peru, Szyszlo became a major force for artistic renewal in his country.
Guatemala
Carlos Mérida
Carlos Mérida (1891 –1985) was a Guatemalan artist who was one of the first to fuse European modern painting to Latin American themes, especially those related to Guatemala and Mexico. He was part of the Mexican muralism movement. Mérida is best known for canvas and mural work, the latter including elements such as glass and ceramic mosaic on major constructions in the 1950s and 1960s.
Do you enjoy traveling and are you looking for a way to discover a country and culture from home? Discover the best books from Central and South America in the following article.
---
Sources: Matta – Following the footsteps of a giant, Lam – eres imprescindible, Grandes artistas – Latino Americanos (colección femsa) Americanos, Interviews with painters, published in different newspapers and online articles such as the Guardian, The New York Times and BBC World.
---
This article may contain affiliate links. If you purchase something using one of our links, we may receive a commission at no extra cost to you, which helps us keep this blog alive. Thank you for your support! Please see our disclosures for more information.
PIN FOR LATER